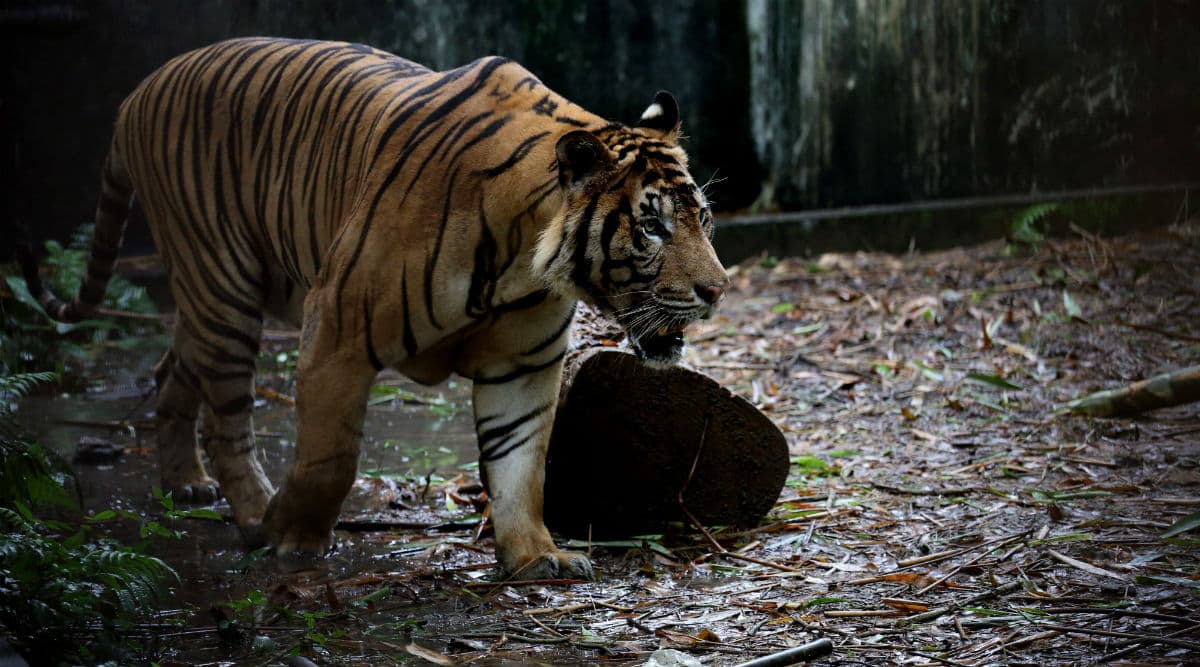 Indore, November 22: In a bid to commit suicide, a 43-year-old man tried to enter a tiger enclosure at Kamla Nehru Zoo in Madhya Pradesh's Indore city on Friday, November 22. The man, who was in an intoxicated condition, was saved by alert zoo staff. Mentally Unstable Man Enters Lion Enclosure at Delhi Zoo, Rescued Unhurt; Watch Chilling Video.
Vijay Jhala climbed a 25-feet-high fence around the tiger enclosure but was immediately brought down by alert zoo staffers before he could enter it, zoo in-charge Uttam Yadav said.
Two tigers and a tigress were present in the enclosure at the time, he said.
On interrogation, Jhala claimed that he was severely debt-ridden and wanted to kill himself, Yadav said. Leopard Attacks West Bengal Man Who Tried Clicking Its Picture Thinking It's Asleep, Watch Video.
He was later handed over to Sanyogitaganj police and further investigations are underway, a police official said.
Jhala seems mentally disturbed and may have been under the influence of drugs, he added.