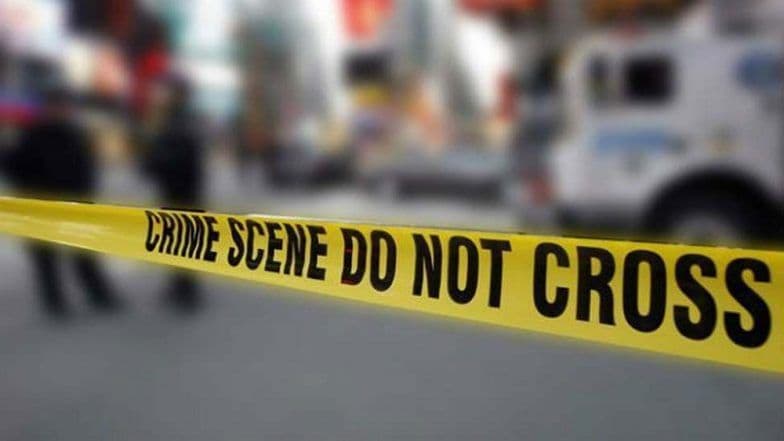 Mumbai, September 10: Anil Vishu Chugani, who allegedly threw a three-year-old girl off the seventh floor of an apartment building in Colaba, killed the kid because he wanted to get rid of black magic, said the Mumbai Police. Hence, Chugani has now been booked under relevant sections of the Maharashtra Prevention and Eradication of Human Sacrifice and other Inhuman, Evil and Aghori Practices and Black Magic Act, 2013. Mumbai Horror: Girl Physically Tortured by Husband, Gets Forced Into Prostitution by Mother, Raped by Brother.
During a search at Chugani's place, the police found his diaries in which he mentioned that a 50-year-old woman, whom he used to work with while living in Morocco, had performed black magic on him. The accused, in his diaries, said all negative things in his life were a consequence of the black magic. During interrogation, Chugani told cops that God had come in his dreams and him to kill a set of twins to get rid of the black magic. Mumbai: 26-year-old Actress Alleges Rape, Assault by Her Former Noida-Based Boyfriend.
Chugani found out that his neighbour and childhood friend Prem Lal Hathirmani had twin daughters. On September 7, Chugani requested Hathirmani to allow him to take the twins to his house. Hathirmani sent his six-year-old son and the domestic help along with the twins. "The accused gave the children chocolates and on the pretext of washing Shanaya's hands, took her to the bedroom. He then flung her out the window," an officer was quoted by Hindustan Times as saying.
Chugani allegedly told the police that he could not kill Shanaya's twin because the domestic help was in the house. The girl fell on the bonnet of a car parked below. She was rushed to a hospital where she died later in the night. A police official earlier told news agency PTI that the accused, who worked at a private firm, appears to be mentally challenged.