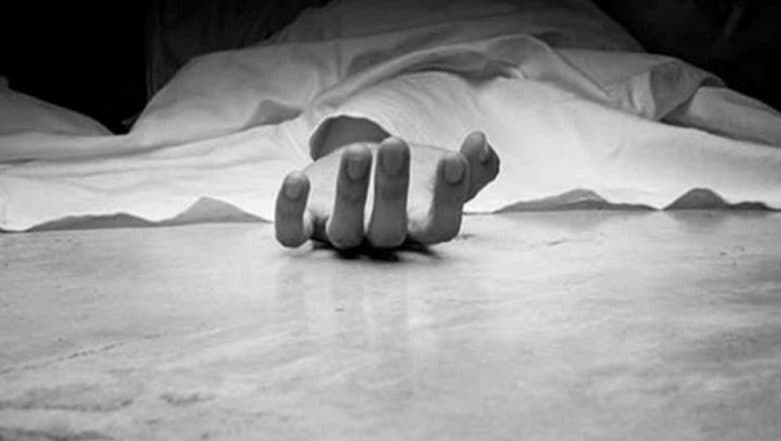 Mumbai, September 18: A disapproval between a pedestrian and a biker for riding on the wrong side, followed by an argument resulted in one of them losing their life. Sampat Babu Sonawane, a resident of Kurla, was crossing the station road opposite his house when he witnessed that a biker along with his friend were coming in the wrong direction. Sampat shouted at the biker for riding in the wrong direction.
"The biker stopped abused Sonawane and continued driving on the wrong side. In the CCTV footage we can see the action and make out that Sonawane may have replied the biker in abusive language and when the biker parked the bike and returned to Sonawane and started beating Sonawane on the busy road while the rest of the motorist watch.'' said an official from the Nehru Nagar police as reported by Times of India. Biker Dies in Delhi After Wire Tied Between Police Barricade Slits His Throat
Sampat fell down while the biker walked away from the site. The locals quickly took him to the Rajawadi hospital where he was treated and discharged in a few hours. Navi Mumbai: Drunk Driver of Speeding SUV Kills Bike Racer At Vashi's Palm Beach Road, Arrested
"The problem started next day when Sonawane could not go to work as he was feeling giddy and uneasy. He was again taken to Rajawadi hospital where the doctors advised him to go for head scanning. As the scanners were non-functional at Rajawadi he was asked to go to Sion hospital,'' said a source quoted by TOI.
On Thursday, when he went to Sion hospital, he fainted. He was rushed to the ICU and an MRI was done. The medical reports stated that he had sustained head injuries.
Succumbing to the injuries, Sampat died on Sunday night. The police have registered murder case against the unknown biker and started a probe. They are trying to identify the bikers.
According to legal experts, since the police have booked bikers in the IPC section of the murder charge, this will not stand in court because the victim died due to head injuries after he fell down.