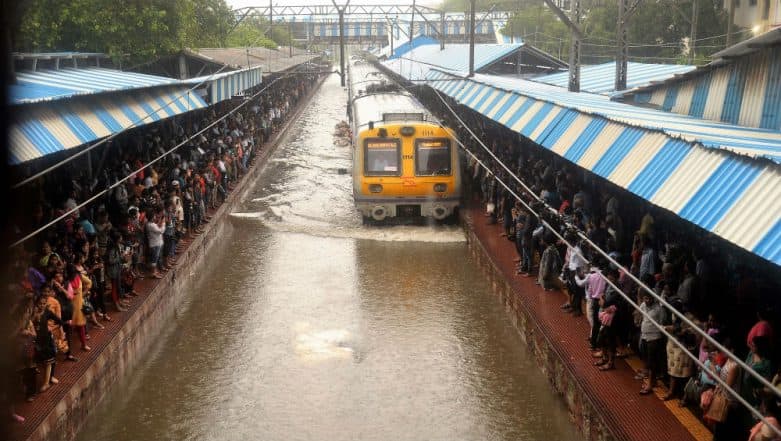 Mumbai, July 8: As heavy rains lashed Mumbai on Monday, train movement on Mumbai-Pune line on Central Railway route was affected after a boulder fell on the down line between Thakurwadi and Monkey Hill at around 3:15 pm. Due to this, down line and middle line were closed, when reports last came in. Mumbai Rains Live News Updates, Traffic And Local Train Status Today, July 8, 2019.
It is the second incident in three days when the movement of trains was disrupted on the same track. On July 5, landslides occurred at Mumbai Pune railway route, near Monkey Hill. Due to the landslides, services on Mumbai-Pune rail route were interrupted.
Due to heavy showers, Flight operations were severely hit following poor visibility at the Mumbai airport. A Mumbai International Airport Ltd. spokesperson said that on account of fluctuating visibility issues, there were no flight movements. Although there were no cancellations, at least three flights were diverted to other airports. Large parts of the city and suburbs, besides Palghar, Thane and Raigad, were lashed with heavy rain since early Monday morning.