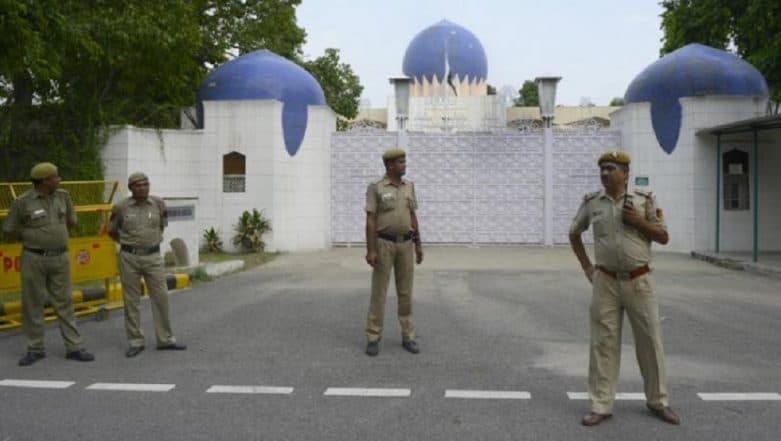 New Delhi, March 22: At the Pakistan National Day 2019 event organised at the Pakistan High Commission on Friday, no Kashmiri separatist leaders were seen, said the reporter of news agency ANI who attended the programme. The invitation extended to separatist conglomerate Hurriyat leaders was the reason cited by the Indian government to boycott the event at the Pak embassy.
Speculations were rife that the All Parties Hurriyat Conference (APHC), which is under severe scrutiny of Indian agencies following the February 14 Pulwama attack, may refrain to send its representatives to an event directly organised by Islamabad. India Won't Send Any Representatives For Pak Event: MEA.
If the preliminary reports are considered to be accurate, the Hurriyat has completely sidelined itself away from the Pakistan Resolution Day event.
Update by ANI:
ANI correspondent attended Pakistan National Day event inside Pakistan High Commission in Delhi, no Kashmiri separatist leader seen.

— ANI (@ANI) March 22, 2019
The Ministry of External Affairs (MEA) had issued a strongly worded statement, saying that it would be boycotting the event as the organisers have invited separatist leaders who challenge India's sovereignty in Jammu & Kashmir.
The decision was taken after Pakistan High Commission decided to call Hurriyat leader to the reception. In February we were very clear, any attempt by Pakistan High Commission or Pakistani leadership to engage with Hurriyat leaders will not be taken lightly," MEA spokesperson Raveesh Kumar had said.
Although Hurriyat leaders were invited at previous Pakistan National Day events, the Indian government had not taken the stand at boycott. The shift, claim experts, comes in the aftermath of the Pulwama terror attack, subsequent to which New Delhi is adhering to the zero-tolerance policy.