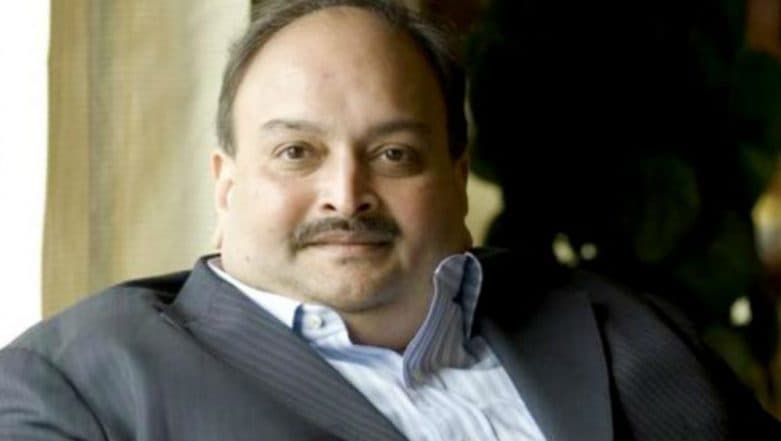 New Delhi, July 13: With Antiguan Prime Minister Gaston Browne said that the citizenship of diamantaire Mehul Choksi will be revoked soon, the fugitive on Saturday blamed an 'untimely typhoon' in Carribean islands for his inability to send legal documents to his lawyer in India. Chowksi stated due to this, there was delay his lawyer received the courier late following which he couldn't challenge a January 31 special court order in the Bombay High Court within the mandated 30-day period.
In a bid to challenge the Mumbai special court's January 31 order, Chowksi had made this statement and blamed the courier service's delay. In January this year, dismissed applications filed by Mehul Choksi for cross-examination of witnesses in the Rs 13,400 crore-Punjab National Bank (PNB) fraud case. PNB Scam: Enforcement Directorate Attaches Properties Worth Over Rs 24 Crore of Mehul Choksi
Submitting an application through his counsel Rahul Agarwal, Choksi said, as reported by Indian Express, "…the counsel (of Choksi in India) failed to get the vakalatnamas within the limitation period due to untimely typhoon at Antigua which created chaos and also interrupted the courier service and the shipment through which the signed vakalatnamas were shipped by the applicant (Choksi) to the counsel on June 18 by FedEx courier and the same was received by the advocate of the applicant on June 24."
Though his application, Choksi mentioned that he is already undergoing tremendous stress and hardship. Adding more, he stated that if the delay is not condoned and the application 'is not allowed to be heard on merits, the same would cause a great deal of prejudice to him'. Choksi even opined that delay was not 'intentional', but due to reasons 'beyond his control'.
It is to be known that till now Enforcement Directorate attached and seized Choksi's properties worth Rs 2,534.7 crore of estimated Rs 6,097.73 crore. After India sought Choksi's extradition from Antigua and appealed to Interpol, an arrest warrant has been issued against him.