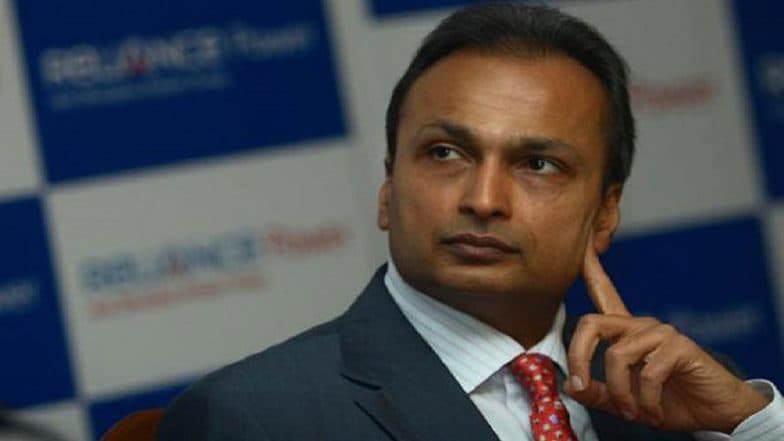 New Delhi, February 12: Anil Ambani's Reliance Naval and Engineering Limited, earlier known as Reliance Defence on Tuesday refuted allegations of Congress president Rahul Gandhi. The company issued a clarification that Gandhi twisted the facts and ignored the reality. Reliance Defence further claimed that the email of an Airbus official which the Congress President cited had no connection with the Rafale Deal to procure 36 fighter jets. Rafale Deal Row Escalates: 'The Hindu' Report Shows Defence Ministry Note Protesting 'Parallel Negotiation' by PMO With France.
Meanwhile, Reliance Defence claimed that Ambani's visit had nothing to do with the Rafale Deal. It stated that the industrialist visited France to discuss a deal for more than 100 Naval Utility Helicopters. However, the deal fell through, claims Reliance defence. "Purported email being referred by the Congress Party is regarding the discussion between Airbus and Reliance Defence regarding Civil & Defence Helicopter Programs under 'Make in India'," a Reliance Defence spokesperson said in a statement.
Earlier in the day, Gandhi alleged that Prime Minister Narendra Modi was acting as Ambani's middleman. Citing the email of the Airbus employee, the Congress president said that it revealed Ambani had visited Paris and met with the French Defence Minister, 10 days before the PM went there and announced the 36-jet deal with France.
He also said that that the email by Airbus official Nicolas Chamussy, marked to three recipients had a subject line " Ambani", described the meeting as "confidential and planned as you can imagine with very short notice." Gandhi claimed that the businessman was aware of the MoU before India and France signed it.
Law Minister Ravi Shankar Prasad hits back at Gandhi. Shankar said that how Gandhi got the email of a private company is in a cloud. The law minister also condemned Gandhi's comments for calling PM a traitor.