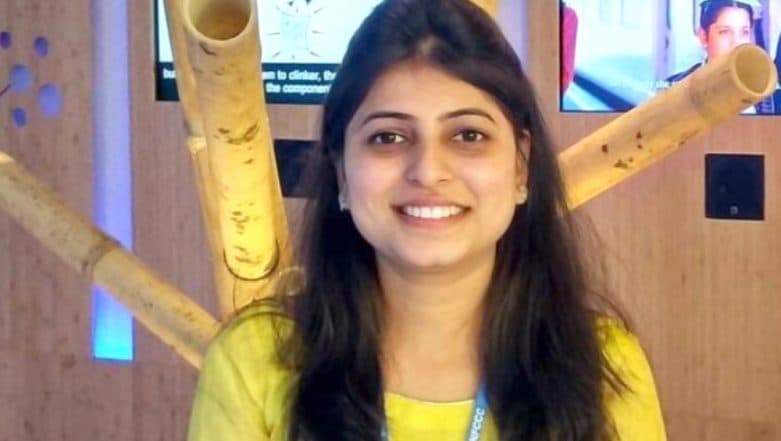 New Delhi, March 12: Minutes before the Nairobi-bound Ethiopian Airlines plane Boeing 737 crashed on Sunday, Shikha Garg, one of the four Indian passengers killed in the crash, had made a call to her father in Delhi and spoke to him while changing her flight. According to reports, 32-year-old Shikha, a United Nations Development Programme (UNDP) consultant with the ministry of environment, forest and climate change (MoEF), dialled her father, Satish Garg from Addis Ababa. Garg was travelling to attend UNEP meeting in Nairobi. Ethiopian Airlines Flight ET302 En Route to Nairobi from Addis Ababa Crashes With 157 Passengers. 
According to a report by Hindustan Times, Garg's father informed that she had made a long-distance phone call to him while she was changing her flight. He said he checked the record and found that his daughter had called him at exactly 10.06 am, which was minutes before the plane crashed soon after take-off near Addis Ababa, killing all 157 people on board.  Ethiopian Airline Crash Fallout: DGCA Seeks Details of Boeing-737 MAX From Jet Airways & SpiceJet. 
Garg's father, who runs a jewellery shop in Delhi's Rohini area told HT that Shikha was fine and they spoke normally on call as she was changing her flight. He said, it was hours later, that his son (Shikha's brother) read about the plane crash on the internet and he knew that his daughter was on that flight.
Shikha's father was quoted in the report saying that she was a brilliant student and had worked in the private sector before joining the Indian Meteorological Department. Later, she joined the MoEF. Family members said she was to return home on March 15.
On Sunday, an Ethiopian Airlines Boeing 737 crashed en route from Addis Ababa to Nairobi with 149 passengers and 8 crew on board. The plane took off at 8:38 am (0638 GMT) from Bole International Airport and "lost contact" six minutes later.
Among the 157 passengers, 4 were Indians. The Indian Embassy in Ethiopia informed that that the deceased Indian nationals are Vaidya Pannagesh Bhaskar, Vaidya Hansin Annagesh, Nukavarapu Manisha and Shikha Garg. Earlier, External Affairs Minister Sushma Swaraj, in a tweet, said, "I am sorry to know about the unfortunate crash of Ethiopian Airlines plane ET 302. We have lost four Indian nationals in the air crash. I have asked Indian High Commissioner in Ethiopia to provide all help and assistance to the bereaved families."