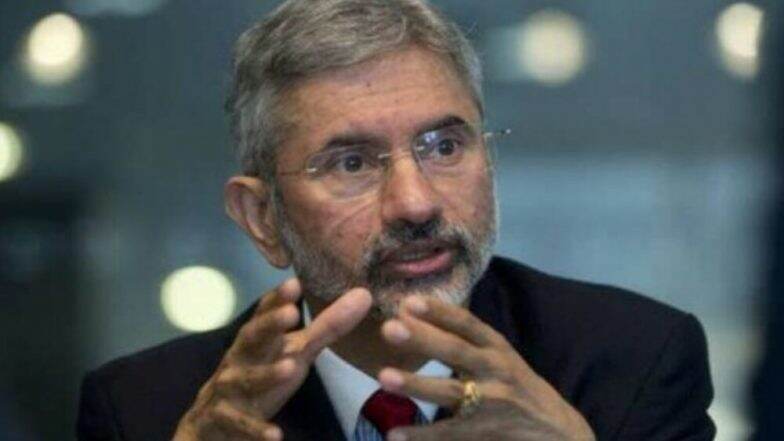 Singapore, September 9: External Affairs Minister S Jaishankar marked India's dissent against the "protectionist trade policies" of China while speaking during a panel-discussion in Singapore on Monday. Beijing's policies, he said, has led to massive trade deficit for countries which intended to freely trade with the nation. He further criticised the Chinese leadership of providing "unfair market access" to trading nations, while reaping benefits from open markets in several countries around the globe. India, China Should Not Allow Differences to Hamper Ties: S Jaishankar to Chinese Counterpart Wang Yi Amid J&K Move.
Casting doubts over the Regional Comprehensive Economic Partnership (RCEP) -- the free trade agreement planned to be inked between all 10 Southeast Asian nations along with China, India, New Zealand, South Korea, Japan and Australia -- Jaishankar said New Delhi being a signatory to any such pact would depend on whether all 16 participating nations would adopt a fair equitable trade policy.
"The big concerns of India are of course, one, its relationship with China because we have an enormous trade deficit with China," Jaishankar was reported as saying. Notably, New Delhi's trade deficit with Beijing stands at an enormous 53.6 billion dollars in the fiscal ending March 2019.
India has so far not shown inclination to be part of the RCEP, a trans-pacific style trade agreement intended to boost business ties among nations in South Asia and Southeast Asia.
Jaishankar's Singapore counterpart Vivian Balakrishnan, who was also on the panel, urged India to reconsider its stand on the RCEP. The Singapore Foreign Minister expressed optimism, noting that the Indian and Chinese governments would eventually have to agree to a cordial multilateral trade pact.