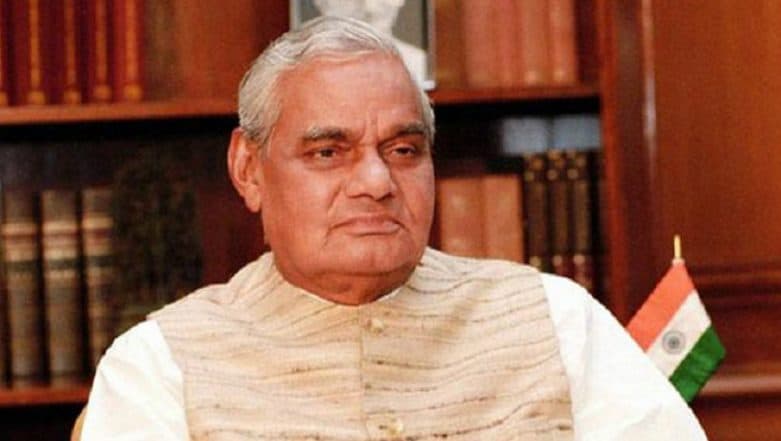 New Delhi, August 15: Former Prime Minister and Bharat Ratna Atal Bihari Vajpayee's health has deteriorated in the last 24 hours and he is currently on life support, said AIIMS Medical Bulletin. Doctor are closely monitoring the condition of the former prime minister. The Former Prime Minister was admitted in AIIMS on June 11 because of urinary tract infection.
Check the AIIMS Medical Bulletin Press Release Below: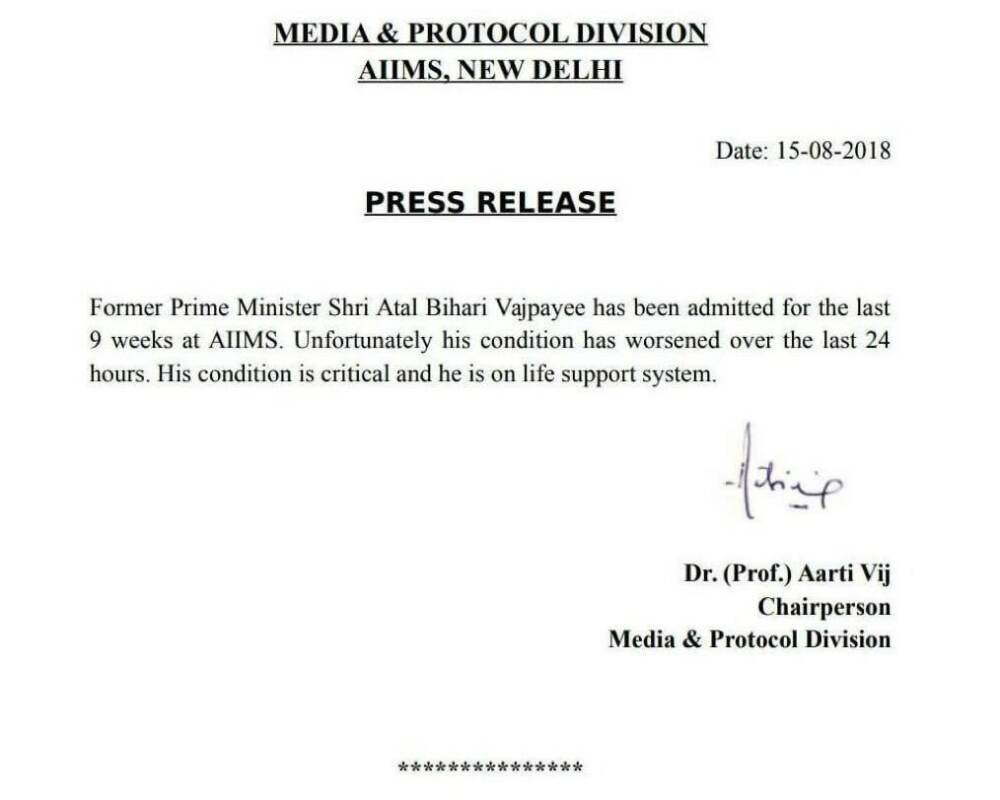 Prime Minister Narendra Modi today visited former ailing PM Atal Bihari Vajpayee who is admitted in All India Institute of Medical Sciences (AIIMS) from the last two months. Union Minister Smriti Irani also visited the former prime minister at the AIIMS. Since morning, the condition of Vajpayee is deteriorating. According to reports, he is on a ventilator for the last three days.
Vajpayee, who led the National Democratic Alliance government from 1998-2004, was the first ever person from the BJP to have become the nation's prime minister. He served as prime minister thrice - briefly in 1996, and for two terms between 1998 and 2004.