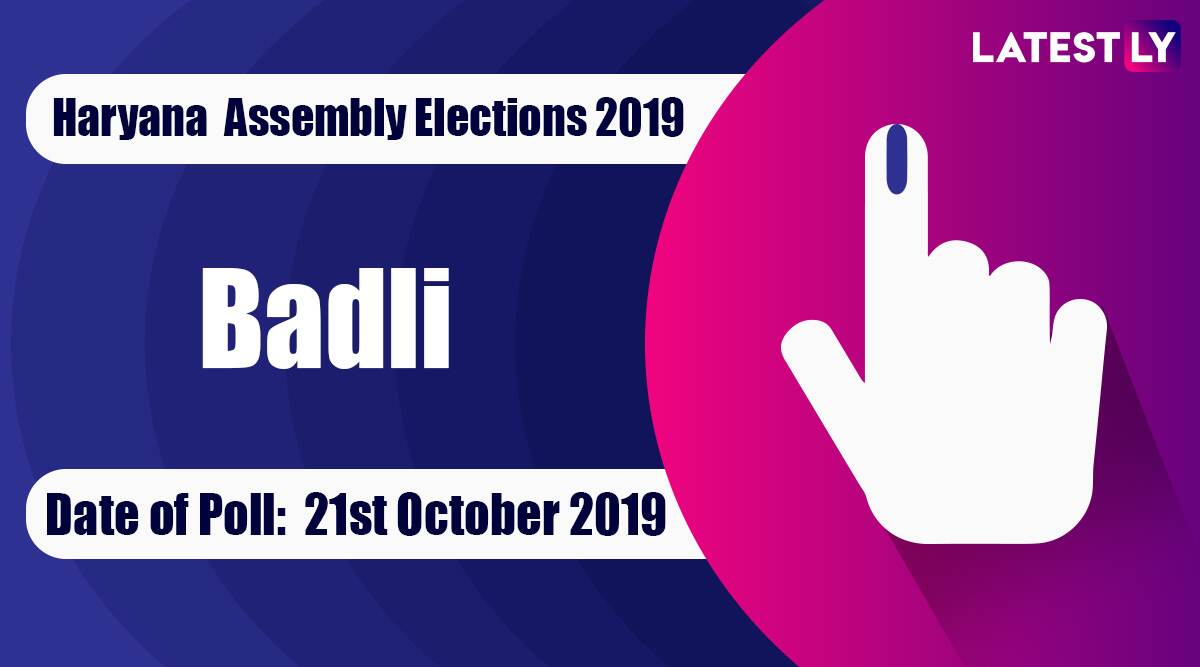 The Badli Vidhan Sabhi seat lies in the Jhajjar district of Haryana. Kuldeep Vats of the Congress won the Badli seat in Haryana Assembly Elections 2019. The results were declared on October 24. Vats defeated Omprakash Dhankar of the BJP by 11245 votes. A rural constituency, Badli is considered to be dominated by Jats followed by Scheduled Castes. Voting in Badli for Haryana Assembly Elections 2019 took place on October 21.
Om Prakash Dhankar of the Bharatiya Janata Party (BJP) had defeated the then Independent candidate Kuldeep Vats in the Haryana Assembly Elections 2014. Vats was this year fielded by the Congress while Dhankar contested from BJP. The Aam Aadmi Party (AAP) fielded Surender Singh while the INLD fielded Mahabir for the 2019 polls. Haryana Assembly Elections Results 2019 Winners List: Names of Winning Candidates of BJP, Congress, INLD, JJP.
The ECI used close to 1.3 lakh Electronic Voting Machines (EVMs) in Haryana.
The Assembly polls in Haryana and Maharashtra came just months after the BJP returned to power with a massive victory in the Lok Sabha Elections 2019. Voting for the 90-seat Haryana Assembly and 288-seat Maharashtra Assembly took place on October 21 while the results were out on October 24. Assembly polls will also be held in Jharkhand later this year.