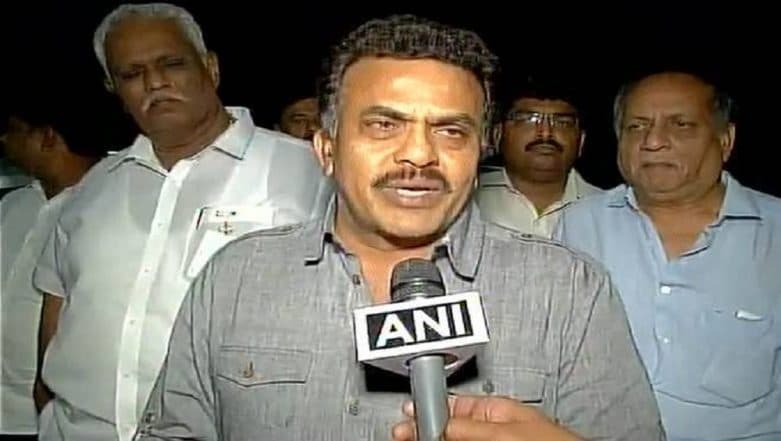 Mumbai, June 7: A day after Bharatiya Janata Party (BJ) President Amit Shah met actor Madhuri Dixit and tycoon Ratan Tata in Mumbai, the Congress has written to both the eminent personalities asking them "not to believe in BJP's untruths." Mumbai Congress Committee President Sanjay Nirupam has written to Dixit and Tata enlisting "Modi government's failures over the past 4 years."
In his letter, Nirupam wrote, "The booklet given to you by Shah is nothing but a bundle of untruths. In the last 4 years, BJP has failed on all fronts." "We, hereby, send you a factual account of the failures of the Modi government in the last 4 years, from which it will be amply evident that the booklet presented to you is far from the truth and needs to be dismissed," the letter added.
In the letter to Dixit, while the Congress has cited the 'award vaapsi' movement, they have mentioned "ill-conceived fiscal policies" in the letter to Ratan Tata. Nirupam has posted both the letters on his Twitter handle.
Copies of my letters to Sri Ratan Tata and Smt Madhuri Dikshit Nene.These are being sent to them along with booklet highlighting failures of Modi Govt in last 4 years. pic.twitter.com/sfVMBAHWj2

— Sanjay Nirupam (@sanjaynirupam) June 7, 2018
On Wednesday, Amit Shah met Madhuri Dixit and Ratan Tata as part of the BJP's Sampark for Samarthan initiative ahead of the 2019 Lok Sabha elections. Shah presented a booklet of the Modi government's achievements in the past four years. While Shah was also scheduled to meet singer Lata Mangeshkar, the meeting had to be cancelled as the singer fell ill.
There have been reports that Shah invited Madhuri Dixit to be a Rajya Sabha MP and that efforts are reportedly on to make her a BJP candidate. Not just Madhuri Dixit, sources say singer Lata Mangeshkar may also be invited by Shah to be a Rajya Sabha MP. However, there has been no confirmation on any such development. This comes with the terms of Sachin Tendulkar and Rekha as Rajya Sabha MPs coming to an end.