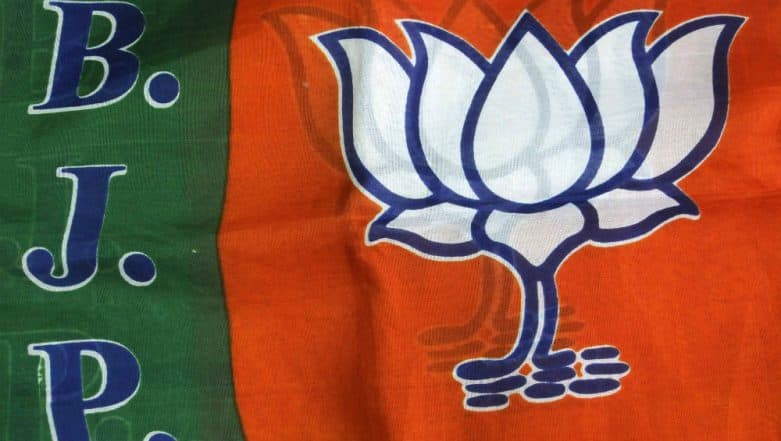 Panaji, March 18: The decision on the next chief minister of Goa will be taken by 2 pm today, and the sworn-in ceremony will take place at 3 pm, reported PTI. The Congress MLAs met governor Mridula Sinha and staked claims to form the government. Manohar Parrikar, the Goa CM died on Sunday leaving behind the political crisis in the state. The ruling Bharatiya Janata Party (BJP) has begun its search for a new CM candidate. Goa assembly speaker Pramod Sawant is the frontrunner for the top post. While, Sudhin Dhawalikar and Vijay Sardesai, who heads the Maharashtrawadi Gomantak Party (MGP) and the Goa Forward Party (GFP), are hopeful for the CM post.
BJP MLA and state health minister Vishwajeet Rane is also a probable candidate for the CM post. Union Minister Nitin Gadkari on Sunday held a meeting with BJP legislators and allies to reach consensus on who will be the next chief minister of Goa. However, the meeting remained inconclusive. "During a meeting with Nitin Gadkari, Sudin Dhavalikar expressed his willingness to become the Chief Minister of Goa. He said he has sacrificed many times by supporting the BJP, and now, he has put in his demand, but the BJP will not agree to that," Michael Lobo, BJP MLA and Deputy Speaker of the Goa Assembly, told reporters on Sunday. Pramod Sawant to Succeed Manohar Parrikar as Goa CM? Vijay Sardesai, Sudin Dhavalikar Also Throw Hat in Ring For CM Post.
Life and times of Manohar Parrikar:
The strength of the Goa Assembly has reduced from 40 to 36 after Parrikar's death. Currently, the Congress party has 14 MLAs, while the BJP has 12 MLAs. Three MLAs of MGP and GFP each and three independents have been supporting the BJP-led coalition government from 2017, which was headed by Parrikar. Manohar Parrikar Funeral Procession, Last Rites Live News Updates: Mortal Remains Kept at Kala Academy for Public Viewing.
The Goa CM and former Defence Minister died on Sunday after fighting pancreatic cancer. He was suffering from the disease since January 2018. Parrikar was also treated for nearly four months at a New York-based medical facility. He will be laid to rest at 4:30 pm today. The funeral procession of Parrikar to Miraman will begin at 4:00 pm and last rites will be performed at around 5:00 pm at SAG grounds in Campal, approximately 4km from Panaji.