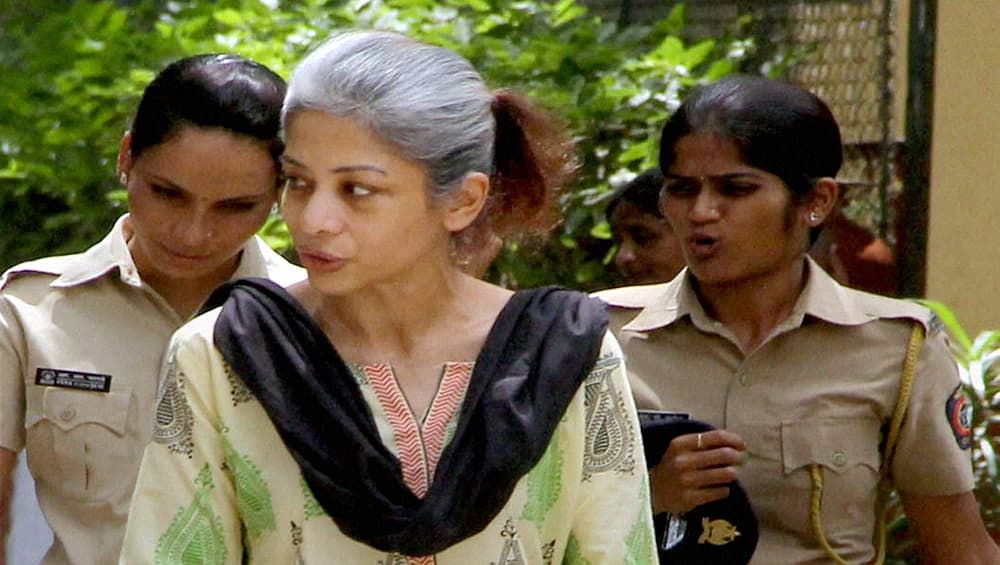 New Delhi, October 18: With Special CBI Court all set to hear the case of former Union Minister P Chidambaram in the INX Media corruption case on October 21, a new report is arriving that CBI has filed a chargesheet in court which stated that jailed Indrani Mukerjea is an accused who has "turned approver and pardoned". Mukerjea had earlier submitted a plea in July 2019 to turn approver in the INX Media Case, which was later approved.
According to a report, published in NDTV, Mukerjea has turned approver in the INX Media case against Chidambaram and his son Karti Chidambaram. Following this, CBI endorsed the request stating that pieces of evidence provided by her would help the investigating agency consolidate the case. INX Media Case: CBI Files Chargesheet, Names P Chidambaram, Son Karti and Ex-Media Baron Peter Mukerjea.
Lodged in Mumbai's Byculla Jail -- awaiting trial for the murder of her daughter Sheena Bora, Indrani is the co-founded the INX Media with her then-husband Peter Mukerjea. The firm allegedly received foreign investment clearances in return of bribes paid to the Chidambarams in 2008, claims CBI. The probing agency even claims that both Indrani and Peter reportedly paid bribes to Chidambaram, ensuring that there is no delay in their application.
Reports even state that Indrani allegedly paid USD 5 million as bribes to the Chidambarams through offshore accounts, however, details are yet to be ascertained. After being questioned by both the Enforcement Directorate and CBI, the former Union Minister had denied all the allegations. He had even denied meeting Indrani Mukerjea and any wrongdoing, and called this as political vendetta.
Currently, Chidambaram is lodged in Tihar jail and under the judicial custody of ED till October 24. The CBI arrested him on August 21. The court has rejected his repeated pleas -- moved by his legal team. It is to be known that the CBI probe has revealed that Chidambaram allegedly flouted the norms to allow foreign investment of Rs 305 crore into INX Media.