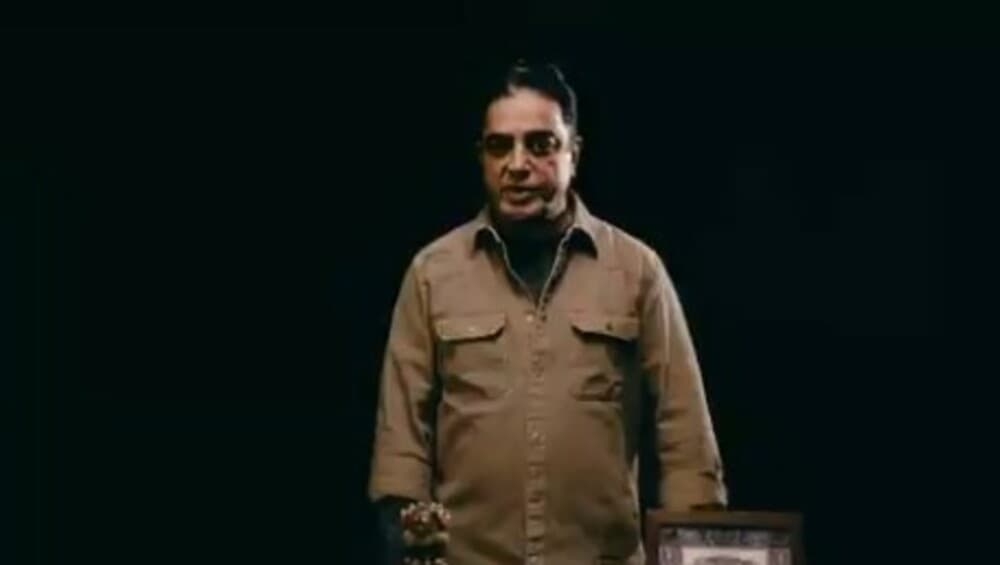 New Delhi, September 16: Actor-turned-politician Kamal Haasan on Monday, September 16, warned the Centre against the Hindi imposition, saying that the country became a republic in 1950 with a promise of 'Unity in Diversity'. In a video message, Makkal Needhi Maiam (MNM) chief said that another language agitation will take place, warning that it will be bigger than Jallikattu protests. Pinarayi Vijayan Terms Amit Shah's Push For Hindi as 'War Cry' Against Non-Hindi Speakers.
"No Shah, Sultan or Samrat can suddenly break that promise. We respect all languages but our mother language will always be Tamil. Jallikattu was just a protest. The battle for our language will be exponentially bigger than that," Kamal Haasan said standing next to Ashoka Pillar and Preamble. Hindi Diwas 2019: MK Stalin Hits Out at Amit Shah on 'One Language' Comment, Demands Union Minister to Take Back His Remarks.
"A lot of Rajas have given up their Raj to form the union of India. But the people did not want to give up their language, culture and identity. India or Tamil Nadu does not need or deserve such a battle," he said.
Kamal Haasan Reacts To Amit Shah's Hindi Language Remark, Says 'No Shah, Sultan Can Break Promise'
"Most of the nation happily sing their national anthem in Bengali with pride and will continue to do so. The reason is, the poet wrote the national anthem, gave due respect to their languages and cultures within the anthem. And hence, it became our anthem. Do not make an inclusive India into an exclusive one. All will suffer because of such short-sighted folly," Haasan said.
This development comes two days after Union Home Minister Amit Shah's call for Hindi as a common language. Shah's remark drew strong criticism from political parties in Tamil Nadu and Karnataka with many stressing that 22 languages were recognised by the Constitution of India and their stature is the same.
Reacting to Shah's statement, Dravida Munnetra Kazhagam (DMK) president MK Stalin said, "It's shocking. It will surely affect India's unity. On behalf of the DMK, I would urge him to take back that view of his." Paattali Makkal Katchi (PMK) founder S Ramadoss also said that Shah's views on Hindi as India's single language is wrong.