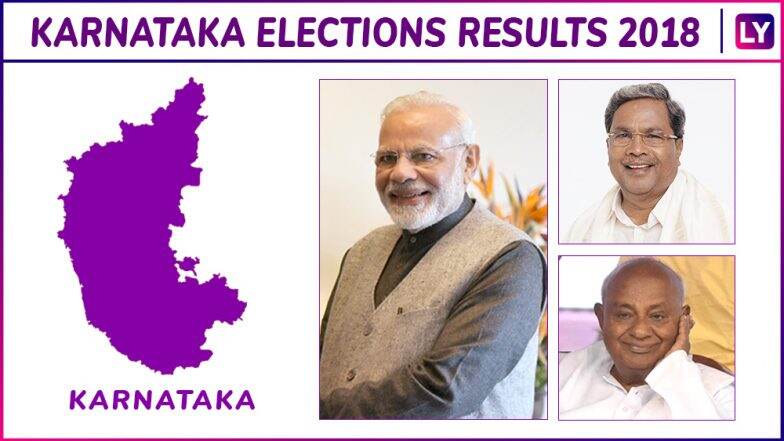 Mumbai, May 15: Karnataka Assembly Election Results 2018 will be declared in a short while. The Election Commission of India will begin the counting of votes from 8 am. The main political parties in the fray are Bharatiya Janata Party (BJP), Indian National Congress (INC), and Janata Dal-Secular (JD-S). Viewers will be able to watch the live streaming details about Karnataka Assembly Polls 2018 on DD National News below. If the viewers are not able to watch Karnataka Elections LIVE on TV, they can catch all the latest information and live updates about the Karnataka Polls 2018 here.
The Karnataka Assembly constitutes of 224 seats. However, the polling will be conducted in those two constituencies (Jayanagar & RR Nagar) on May 28. The results in the Karnataka Polls 2018 were scheduled to be out on May 15.
Watch Karnataka Assembly Elections LIVE Streaming:
The Exit Polls have failed to predict a party that will emerge a winner as a clear majority. Will it be BJP, Congress, or will it be a hung assembly? While some polls have predicted a landslide victory for the BJP, whereas some political pundits have suggested that the Congress will roar back to power.
As the results in Karnataka Assembly Elections are set to be declared, stay tuned to latest the latest updates on Karnataka Assembly Polls 2018 here.