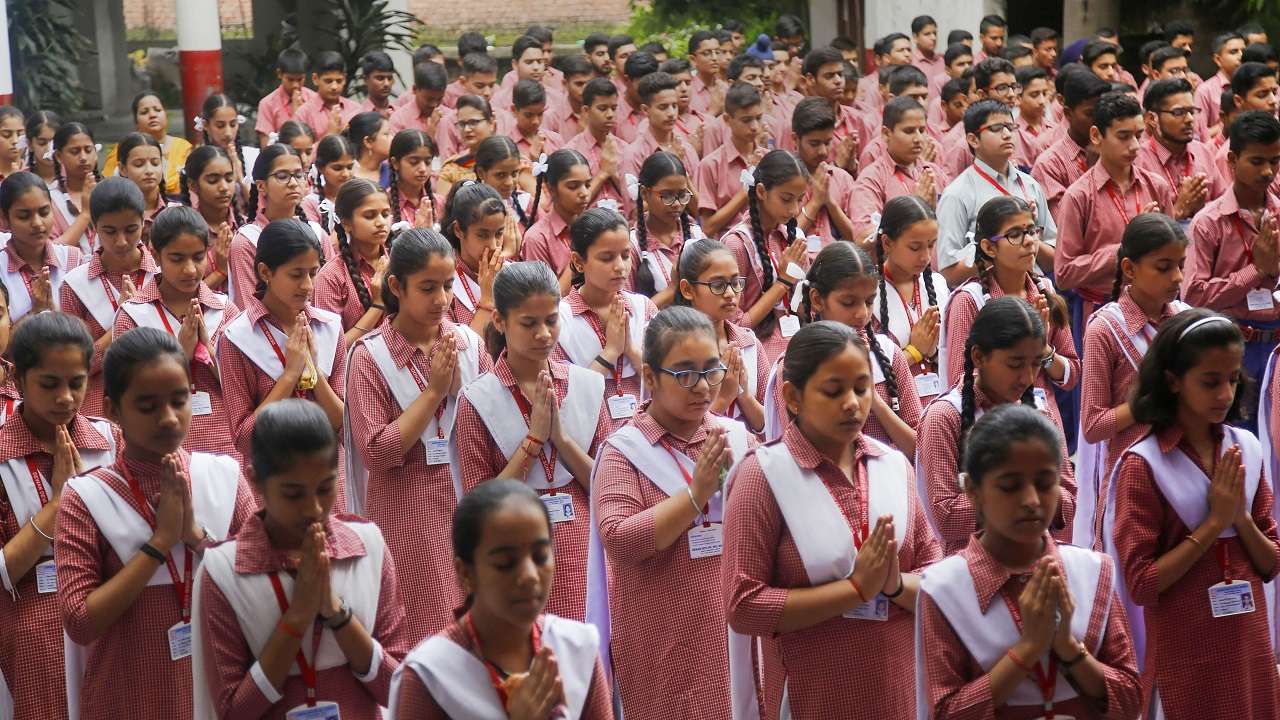 Mumbai, January 13: The Uttar Bhartiya Morcha of the Bharatiya Janata Party (BJP) in Mumbai has postponed the events it had planned at two Kandivali-based schools to highlight the merits for Citizenship Amendment Act (CAA). The programmes were earlier scheduled on Monday at Dayanand School and Global Wisdom School in Kandivali. The postponement comes amid flak received from the Maharashtra government against the alleged bid by the BJP to politicise the city's school environment.
Maharashtra Housing Minister Jitendra Awhad had condemned the saffron party for allegedly attempting to drag in minor students for their "propaganda" in favour of the citizenship law. The NCP leader warned of consequences to be faced by the society if schools ended up turning as political battlefields. CAA-NRC Row: Sonia Gandhi Accuses PM Modi, Amit Shah of Provoking Communal Tensions, Calls JNU Violence 'BJP-Orchestrated'.
Awhad's views were reiterated by Maharashtra Environment Minister Aditya Thackeray. "To campaign about an Act in schools is ridiculous. What is the need for such political campaigning justification, if there is no ill intent? Politicisation of schools mustn't be tolerated. If politicians want to speak in schools, speak on gender equality, helmets, cleanliness! (sic)," the Shiv Sena leader tweeted.
The planned events at Kandivali-based schools were preceded by a similar pro-CAA programme at Matunga's Shree Dayanand School. The event, held last Friday, witnessed nearly 1,000 children in the age group of 9-17 listening to BJP leaders who asked them to "protect the country" from anti-CAA protesters.
Rajendra Ahire, Deputy Director of Education in Mumbai division, told the Mumbai Mirror that the Matunga-based school has been asked to explain why it allowed the BJP leaders to hold a political event in their campus involving the students. Education Minister Varsha Gaikwad told reporters that her department has taken cognisance of the incident and is considering strict action against the school.
Despite criticism from the state government, BJP's Uttar Bhartiya Morcha functionary Sumita Suman Singh the event has not been cancelled but only postponed. The deferment was necessitated as the organisers could not get confirmation on the chief speaker for the pro-CAA event. The programme, involving secondary students, will be held at a later date, he claimed.