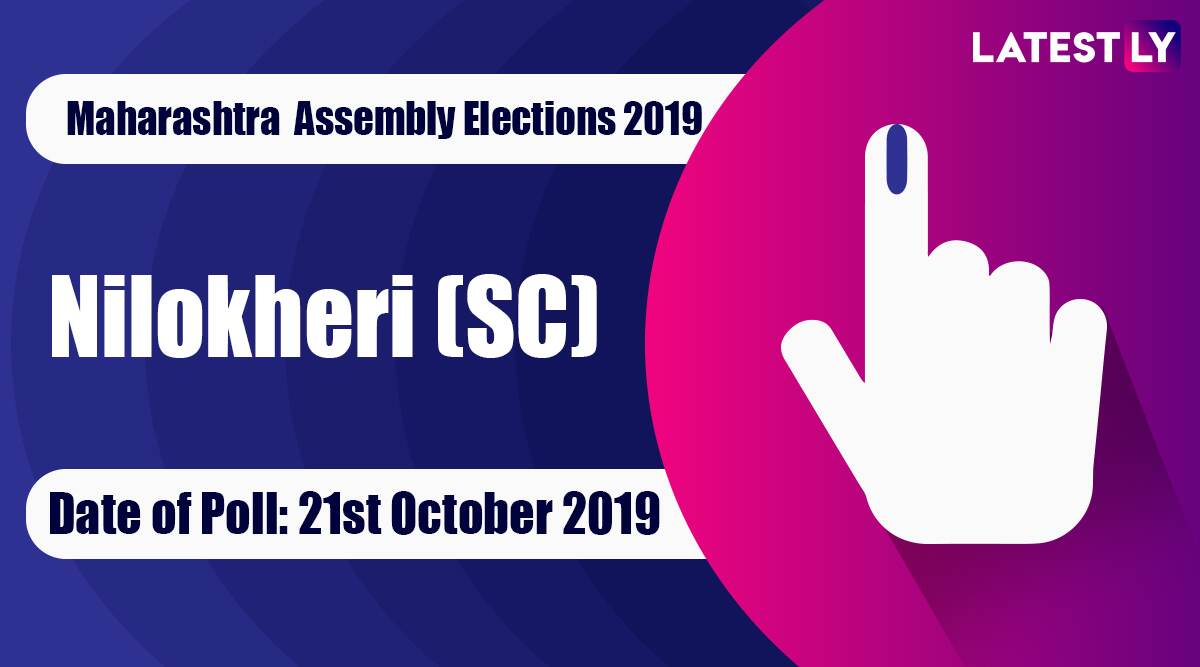 Chandigarh, October 29: Independent Candidate Dharam Pal Gonder has won the Nilokheri (SC) Vidhan Sabha Seat in Haryana by defeating Bharatiya Janata Party (BJP) candidate Bhagwan Dass by 2222 votes. Polling in all the 90 seats in Haryana assembly was held on the same day, i.e. October 21 along with assembly elections in Maharashtra. The counting of votes and results was held on October 24, 2019. At present, the sitting MLA from the Nilokheri (SC) seat is Bhagwan Dass Kabir Panthi of the Bharatiya Janata Party (BJP). The Congress has given its ticket to Bhagwan Dass Kabir Panthi from the Nilokheri (SC) seat while the BJP has again fielded Bhagwan Dass from this constituency. The term of the Haryana assembly ends on November 2.
The Election Commission of India (ECI) in September had announced the election schedule for Haryana. Chief Election Commissioner Sunil Arora informed that there are 1.82 crore registered voters in the state who will go to poll on October 21. Haryana Assembly Elections Results 2019 Winners List: Names of Winning Candidates of BJP, Congress, INLD, JJP.
According to the schedule of Haryana polls announced by the Election Commission, nomination papers can be filed till October 4 and the deadline for withdrawing them is October 7. The poll panel will scrutinise nominations on October 5. Candidates can withdraw candidature till October 7. In Haryana, the BJP-led Manohar Lal Khattar government is currently in power. Haryana Assembly Elections 2019: Full List of Constituencies With Current MLA Names and How BJP, Congress, INLD Performed in 2014.
The political parties that were part of the poll battle include BJP, Congress, Jannayak Janata Party (JJP), Indian National Lok Dal (INLD), Haryana Janhit Congress, Bahujan Samaj Party (BSP) and the Shiromani Akali Dal (SAD). In the 2014 Assembly Elections in the state, the BJP had won with a thumping majority and had scripted history in the state. The BJP had won 47 seats, while the Congress managed to win only 15 seats.
| MLA Candidates | Party | Votes |
| --- | --- | --- |
| SONIKA GILL | INLD | 947 |
| JASWANT SINGH | IND | 801 |
| MEHAR SINGH BEDI | AAP | 779 |
| MUKESH KUMAR GROVER | BSP | 5136 |
| YOGITA | IND | 435 |
| DHARAM PAL GONDER | IND | 42979 |
| BHAGWAN DASS | BJP | 40757 |
| DHARMVEER | IND | 2291 |
| BANTA RAM | INC | 19736 |
| ARUNA | Rashtriya Janta Party | NA |
| PALA RAM | Rashtriya Lokswaraj Party | NA |
| BHIM SINGH JALALA | Jannayak Janta Party | NA |
| SHARVAN KUMAR | Bhartiya Jan Samman Party | NA |