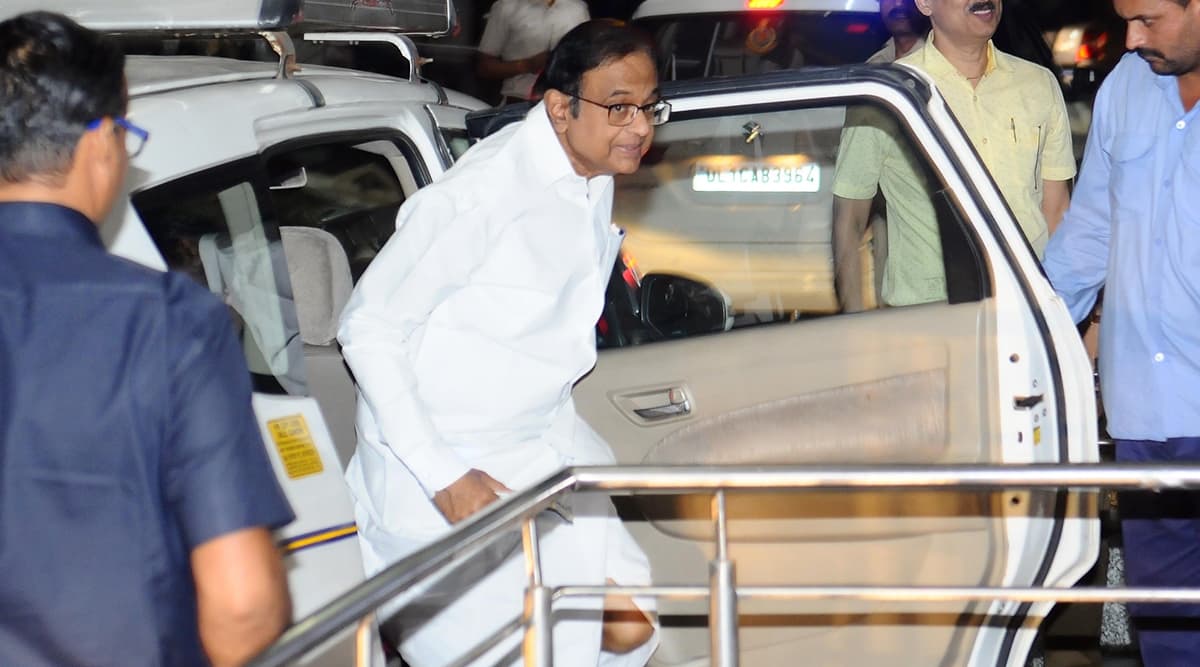 New Delhi, December 4: Senior Congress leader P Chidambaram, charged of money laundering and corruption in the INX Media case, walked out of the Tihar jail on Wednesday after spending 106 days in prison. The 74-year-old party veteran was welcomed by scores of jubilant Congress workers who raised slogans in his favour and garlanded him. 'Phew... At Last After 106 Days', Karti Chidambaram Tweets After P Chidambaram Granted Bail in INX Media Case.
Chidambaram's release from jail came hours after a Supreme Court bench, headed by Justice R Banumathi, granted him bail in the money laundering case being probed by the Enforcement Directorate. The bench, while noting that the charges levelled against Chidambaram are grave, said they do not mandate the denial of bail.
The court order was welcomed by the Congress top brass, with former party chief Rahul Gandhi expressing his support to Chidambaram on social media. "Mr P Chidambaram's 106 day incarceration was vengeful and vindictive. I'm glad that the SC has granted him bail. I'm confident that he will be able to prove his innocence in a fair trial," he said.
Update by ANI
Delhi: Congress leader P Chidambaram released from Tihar Jail; Earlier today, Supreme Court granted bail to him in the INX Media money laundering case registered by the Enforcement Directorate. pic.twitter.com/UMd5ic4tER

— ANI (@ANI) December 4, 2019
Chidambaram's son Karti Chidambaram, while speaking to reporters, reiterated that his father would succeed in proving his innocence. "I am glad my father is finally coming home. Supreme Court has given relief after the unwarranted 106 days of jail. The plan is to call on Congress president Sonia Gandhi after my father comes out of the jail," he said.
Although the top court approved the bail plea of Chidambaram, the bench has barred him from speaking to media on details related to the case. He also been prohibited from travelling abroad without the court's permission.
Chidambaram, who served as the Union Finance Minister in the UPA 1 government, has been accused of abusing his position to flout the norms and allow a foreign investment to the tune of Rs 305 crores in the INX Media. According to the Central Bureau of Investigation (CBI), which arrested him on August 21, Chidambaram had received kickbacks for allegedly tweaking the norms to favour INX Media.