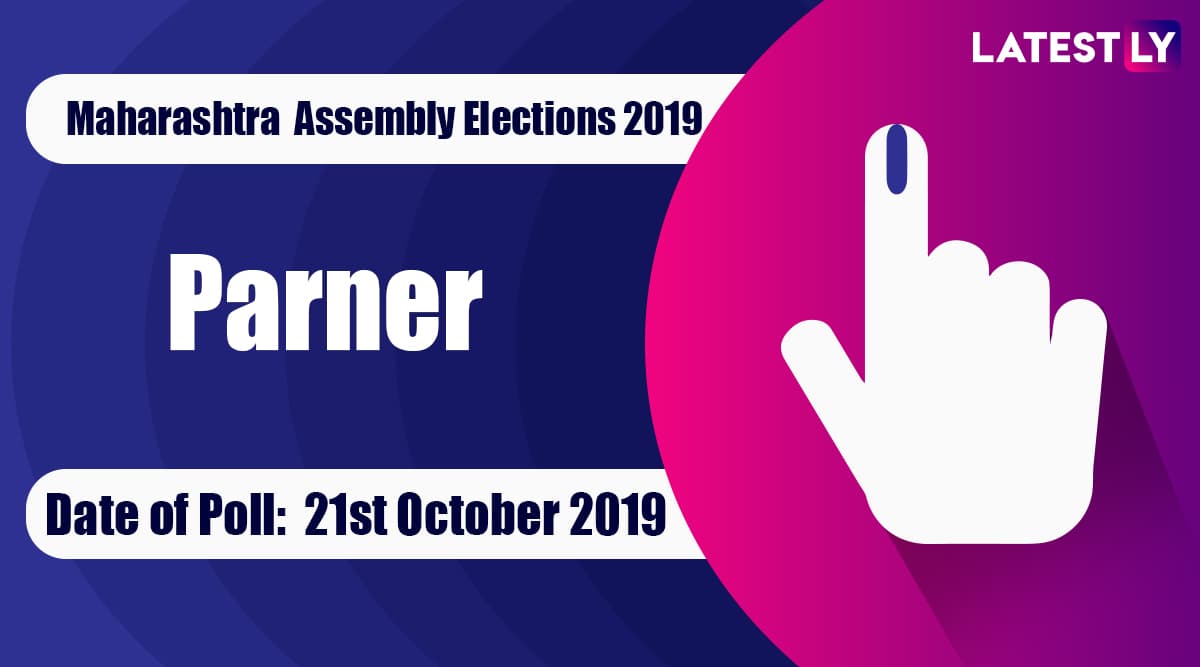 Nilesh Dnyandev Lanke of NCP has won the Parner Assembly constituency in Maharashtra by defeating the Shiv Sena candidate Auti Vijayrao Bhaskarrao. Parner is one of the 288 constituencies of Maharashtra, which went to polls in a single-phase on October 21. The contest here was primarily between the Bharatiya Janata Party (BJP)-Shiv Sena combine and the Opposition alliance of Congress-Nationalist Congress Party (NCP). The Election Commission declared the poll results of the Parner seat, along with all other assembly segments on October 24.
From the Parner constituency, Shiv Sena leader Auti Vijayrao Bhaskarrao is the candidate of BJP-Sena combine, whereas, the Opposition has issued the ticket to NCP leader Nilesh Dnyandev Lanke In the 2014 legislative assembly elections, the constituency was wrested by Auti Vijayrao Bhaskarrao of Shiv Sena. Assembly Elections Results 2019: BJP-Shiv Sena Alliance Gets Clear Mandate in Maharashtra; Hung House in Haryana.
As per the election commission website, the schedule of polls in Maharashtra points that nomination papers for the candidature were filed till October 4. Following this, the nomination papers were scrutinised on October 5, and the aspiring candidate withdrew candidature till October 7. The polling took place on October 21 and Election Commission announced results on October 24. The new government in Maharashtra should be formed before November 9 because the current assembly expires on that day.
Ahead of the upcoming elections, the BJP-Sena combine has been given the edge by all major pre-poll surveys. A recent opinion poll by the ABP News-CVoter went on to predict upto 205 out of the 288 seats for the saffron alliance. The Congress-NCP coalition was, meanwhile, predicted to suffer a rout worse than 2014.
In the last assembly elections, the BJP and Shiv Sena had contested without a pre-poll alliance. They had won 123 and 63 seats respectively and went on to form a post-election pact to jointly form the government. The Congress and the NCP were restricted to 42 and 42 seats, respectively.