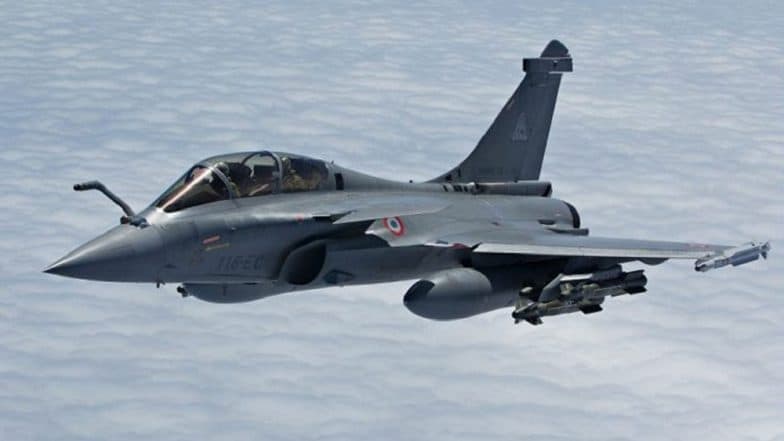 New Delhi, February 13: The Comptroller and Auditor General (CAG) has found that the Rafale fighter jet deal signed by the National Democratic Alliance (NDA) government was 2.86 per cent lower than the price negotiated by the United Progressive Alliance government.
The much-awaited report on Capital Acquisition on Indian Air Force was tabled by the government in Rajya Sabha on Wednesday. The report does not disclose the actual price of the 36 Rafale fighter jets contracted by the NDA government. However, it includes examination of the pricing. Rafale Deal 'The Hindu' Report Rocks Parliament, Nirmala Sitharaman Says 'Inquiry by PMO Isn't Interference', Cites Sonia Gandhi's 'Interference In Earlier PMO'.
CAG Report: It created difficulties during technical&price evaluation&affected integrity of competitive tendering;one of the main reasons for delay in acquisition process.Objectivity,equity&consistency of technical evaluation process wasn't evident in Technical Evaluation Report. https://t.co/ZKYx7rxg1Z

— ANI (@ANI) February 13, 2019
The prices have been redacted in the report based on the insistence of the Defence Ministry citing the Indo-French agreement of 2008 and the provisions of inter-government agreement.