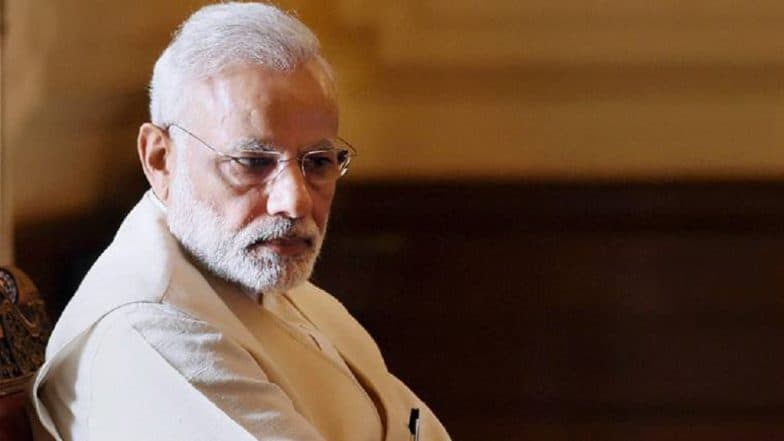 New Delhi, October 9: Sedition charge against 49 celebrities who wrote to Prime Minister Narendra Modi over growing cases of mob lynchings has been "dropped", confirmed the Bihar Police on Wednesday. The decision to quash the case against the high-profile personalities came amid massive flak drawn by  the state police for booking them under the stringent charge. Legal experts had pointed out that the mere expression of dissent against the ruling dispensation cannot amount to sedition.
Bihar Police spokesperson Jitendra Kumar, while speaking to reporters, said the case was dismissed after a preliminary inquiry found it to be "maliciously false". Instead, the police has decided to prosecute the complainant - advocate Sudhir Ojha - for filing a frivolous complaint under Section 211 of the Indian Penal Code (offence made with intent to insult). Here's What the 49 Celebrities Had Written in the Open Letter.
Earlier in the day, Bihar's Deputy Chief Minister Sushil Kumar Modi said the petitioner has a history of filing frivolous cases based on newspaper reports against noted personalities. He had earlier filed cases against former Prime Minister Manmohan Singh, actors Amitabh Bachchan and Hrithik Roshan, with the only aim of "seeking publicity".
Sushil Modi said Prime Minister Narendra Modi, the central government or the state should not be dragged into the controversy over the sedition case. The police will act accordingly against the complainant, if his case is found to be malicious.
Among those who had been pressed with the sedition charge, included note filmmakers Anurag Kashyap, Mani Ratnam, Shyam Benegal, Aparna Sena, Adoor Gopalakrishnan, actor Naseeruddin Shah and historian Ramachandra Guha, among others.
In their open letter to Prime Minister Modi, the celebrities had asked him to take immediate measures to prevent the targeted "mob lynchings" of Muslims, Dalits and other minorities.