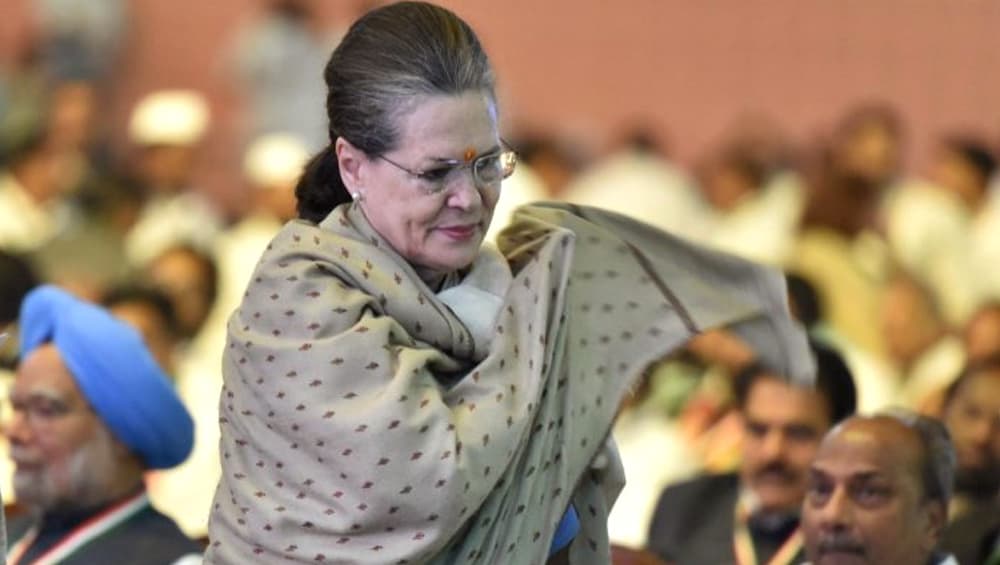 New Delhi, November 20: In what signals a near-resolution to the political impasse in Maharashtra, Congress president Sonia Gandhi has agreed to seal the alliance with Shiv Sena. Reports citing sources claimed that Gandhi gave her final nod to coalition during her meeting with NCP chief Sharad Pawar on Monday. Sonia Gandhi Refuses to Comment on Political Developments in Maharashtra.
Leaders of the Pawar-led NCP, while speaking to India Today on the condition of anonymity, said Gandhi has given her awaited approval to go ahead with the Shiv Sena-NCP-Congress alliance in the state. In the Congress-NCP meeting today at Pawar's residence, the two parties are expected to arrive at a formula for sharing the ministerial berths.
Out of the 42 berths, the Shiv Sena might be offered an ounce more than the NCP, as it is the single-largest party of the coalition by two seats. The Uddhav Thackeray-led party had won 56 seats in the assembly elections held last month, followed by the NCP which had bagged 54 seats. The Congress had secured victories in 44 constituencies.
The three parties cumulatively cross the halfway majority mark, with a total of 156 legislators on their side. The BJP, with 105 MLAs, is 40 seats short of the majority mark.
According to Shiv Sena sources, the coalition government in the state would be headed by party supremo Uddhav Thackeray. Although the name of Eknath Shinde, the Sena legislature party leader was making the rounds, reports said that the Congress and NCP have called upon Thackeray to lead the delicately balanced government.
On Monday, Sena MP Sanjay Raut told reporters in Delhi that the Sena is in a comfortable position to form the next government in the state. The three-party coalition would stake claim by the first week of December. "We want Uddhav Thackeray to lead the government," he added.