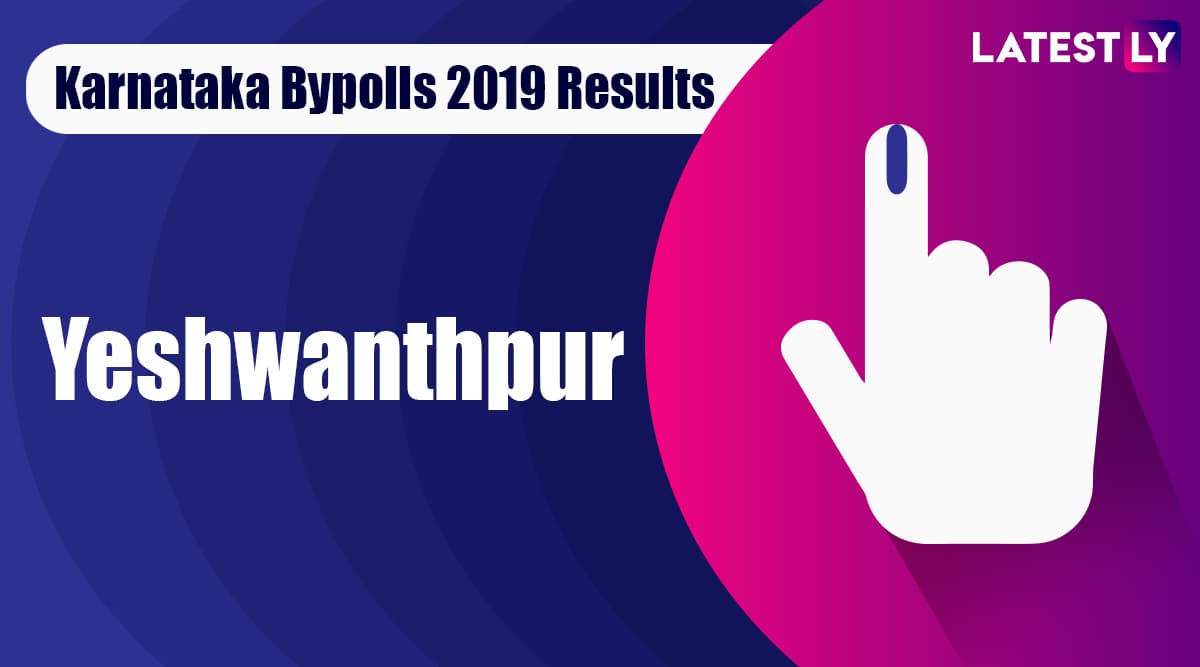 Bengaluru, December 9: The results of the by-elections held in 15 seats of Karnataka assembly will be declared today. This includes the result of Yeshvanthapura assembly seat where by-poll was held on December 5. Counting of votes will begin at 8 am. You can catch live updates on the Yeshvanthapura by-election result here. In the initial trends, TN Javarayi Gowda was leading with over 25,000 votes. The assembly seat saw a triangular electoral contest between Bharatiya Janata Party (BJP) candidate ST Somashekar, Congress's P Nagaraj and Janata Dal (Secular) nominee TN Javarayi Gowda. Karnataka Bypolls 2019 Exit Polls Results: BJP to Maintain Majority Status in Assembly With Victory in 8-12 Seats, Predicts Surveys.
The by-election in Yeshvanthapura assembly seat was necessitated after former Karnataka Speaker KR Ramesh Kumar disqualified ST Somashekar for defying the Congress whip after aligning with the BJP. The disqualification of Somashekar and other 16 rebel MLAs brought down the JD-S-Congress government in the state and paved the way for the BJP to form the government. Of the vacant seats, by-elections were held in 15 constituencies. Bypolls in two seats - Muski and RR Nagar - were not held due to litigation in the Karnataka High Court on their results in the May 2018 assembly elections. Karnataka By-Elections 2019: Why Bypolls to 15 Seats Matter For BJP.
After the by-polls, in the 223-member assembly, the BJP will require the halfway mark of 112 for a simple majority, which is 7 more than 105 it has, including speaker to survive the trial of strength. Various exit polls have predicted that the saffron party will win more than seven seats.