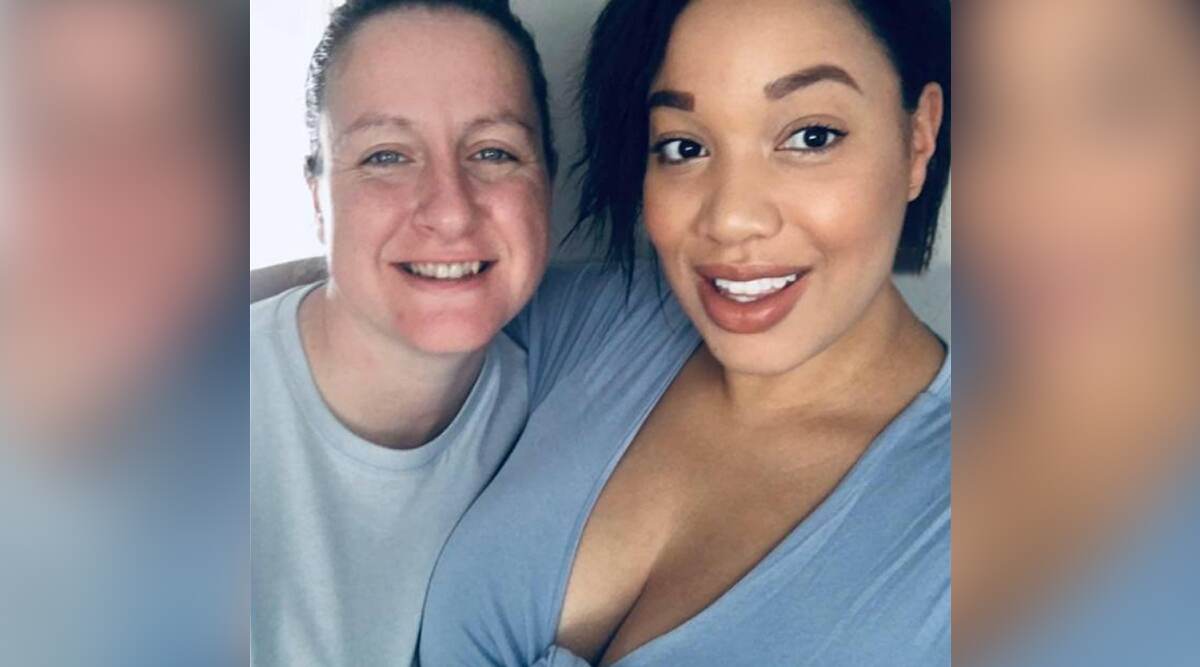 For lesbian couples to be able to both contribute to the formation of their child is a wonderful feeling. A British lesbian couple was lucky enough to be able to experience the motherhood one after the other. They are said to have become the first parents to carry their baby in both of their wombs.  Jasmine Francis-Smith gave birth to Otis, their son, two months ago, using an egg that was implanted via IVF. The egg was first incubated by her wife, Donna.
The treatment was reportedly offered by the London Women's Clinic. According to the procedure, one partner contributes and incubates the egg, while the other subsequently carries the foetus. It's been said that over 100 babies have been born to lesbian couples using artificial incubation. However, in this case, the procedure has gone one step further and sees both parents participating.
Lance Cpl Donna Francis-Smith, 30, from Nottinghamshire, told The Telegraph: "We're overwhelmed to be honest, it's blown up massively. "You get a lot of same-sex couples where one person is doing the whole thing, and the one person is getting pregnant and giving birth, whereas with this we're both involved in a massive way. It's definitely brought us closer together emotionally. We're a close couple anyway but we both have a special bond with Otis as well which was helped by the way we've done it."
Earlier this year, a couple from North Texas named Ashleigh and Bliss Coulter from Mountain Springs, made medical history by becoming the first couple to deliver a baby that was carried by both the women. They became the proud mothers of a healthy 5-month-old baby boy, Stetson. The couple was able to do it with the help of a novel procedure called "Effortless Reciprocal In Vitro Fertilization or Effortless Reciprocal IVF."