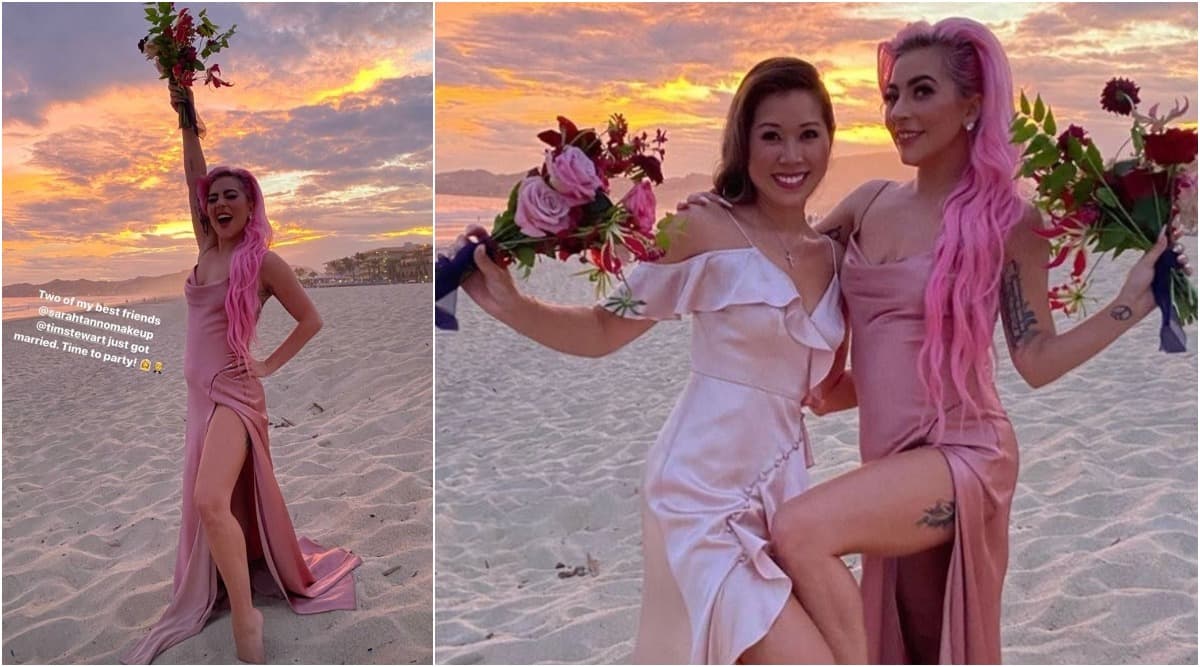 Lady Gaga is celebrating her friend's wedding in Mexico and seems to be having a great time. She was the bridesmaid to her best friend and longtime makeup artist Sarah Tanno. The 33-year-old shared pictures from her celebrations as an Instagram story with the caption 'Two of my best friends just got married. Time to party!' Wearing a pink dress with matching long pink hair, nails, and lips, Lady Gaga looked perfect posing for pictures at the beach. In one of the photos, Gaga posed with other bridesmaids on the beach putting one leg holding up flowers. Every bridesmaid wore a different coloured dress differently expressing their personality. Lady Gaga Talks About The Truth Behind The Sizzling Chemistry With Bradley Cooper At Oscars 2019.
Tanno also shared a few photos from the wedding celebrations, including one from her rehearsal dinner with the caption, "What a perfect rehearsal dinner under the stars with all my besties. My bridal party!" A night before the wedding, Tanno posted a photo of her entire bridal party including Lady Gaga on Instagram. The 33-year-old singer wore a black dress and hoop dress and tied her piny hair in a bun. On Sunday, Lady Gaga also posted videos of her dancing with the bride and other bridesmaids on Instagram. Time To Go Gaga Over Lady Gaga As The Songstress Is Such a Pretty Face To Look At!
Lady Gaga Serves as Bridesmaid at Bestfriend's Wedding: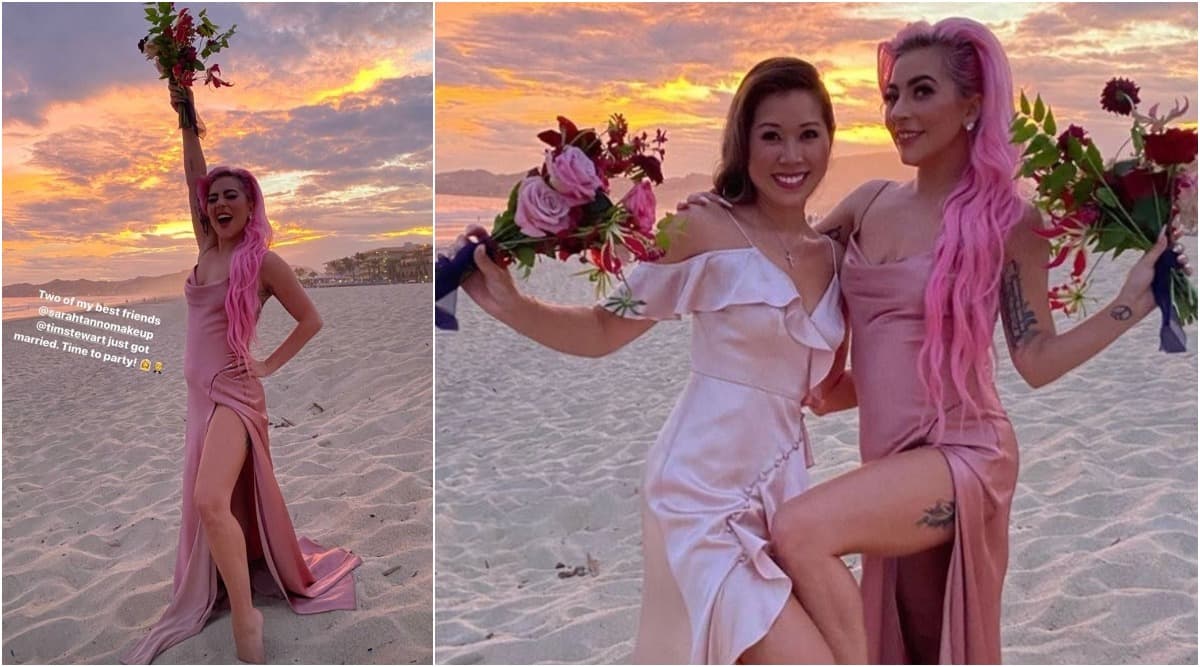 Lady Gaga at Sarah Tanno's Wedding Celebrations:
View this post on Instagram
Gaga attended Tanno's bachelorette party last month but was in a lot of pain as she fell offstage during a performance. Gaga had posted a selfie from the night out with the caption, I might be in a lot of pain but I couldn't miss my best friend's bachelorette dinner". Seems Gaga had a great time at the wedding and the celebrations that followed.