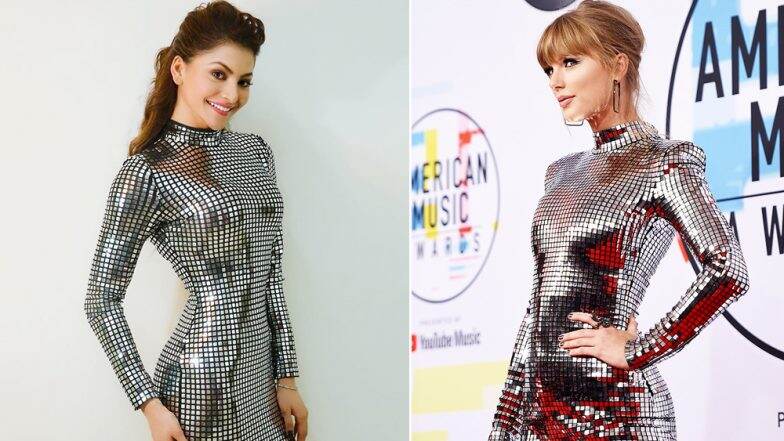 Urvashi Rautela never ceases to amaze her followers! She knows how to keep them entertained with her hot and beautiful pictures. But unfortunately, her photos often get caught into controversies for several reasons. From copying caption to copying an entire outfit, she does post that care-freely on the social media, but some people just don't understand her 'creativity'! Recently, the stunner of B-town posted a picture of herself in a blingy silver dress and compared it with Taylor Swift's exact same dress. She even innocently asked fans, 'which is better?' And Diet Sabya, an Instagram account that calls out plagiarism done by celebs, was super-impressed on how Urvashi herself 'called out' herself, making their work easy. Dabboo Ratnani Calendar 2019: Shraddha Kapoor's Native American War Bonnet Photo Gets Slammed by Diet Sabya for Cultural Appropriation.
So, to give you more deets on this, Urvashi wore a silver sparkly dress and credited 'mad about you' for it. Then she also compared a picture with the International singing sensation, Taylor in a ditto same dress that is designed by Balmain. She then created a collage of the same, naming them 'A' and 'B', respectively and asked the fans that which is better. Well, aren't both the dresses the same? Or did she mean to ask, 'who looks better?' It's for you to decode.
Here's Diet Sabya's Post
And Here's that Million Dollar Question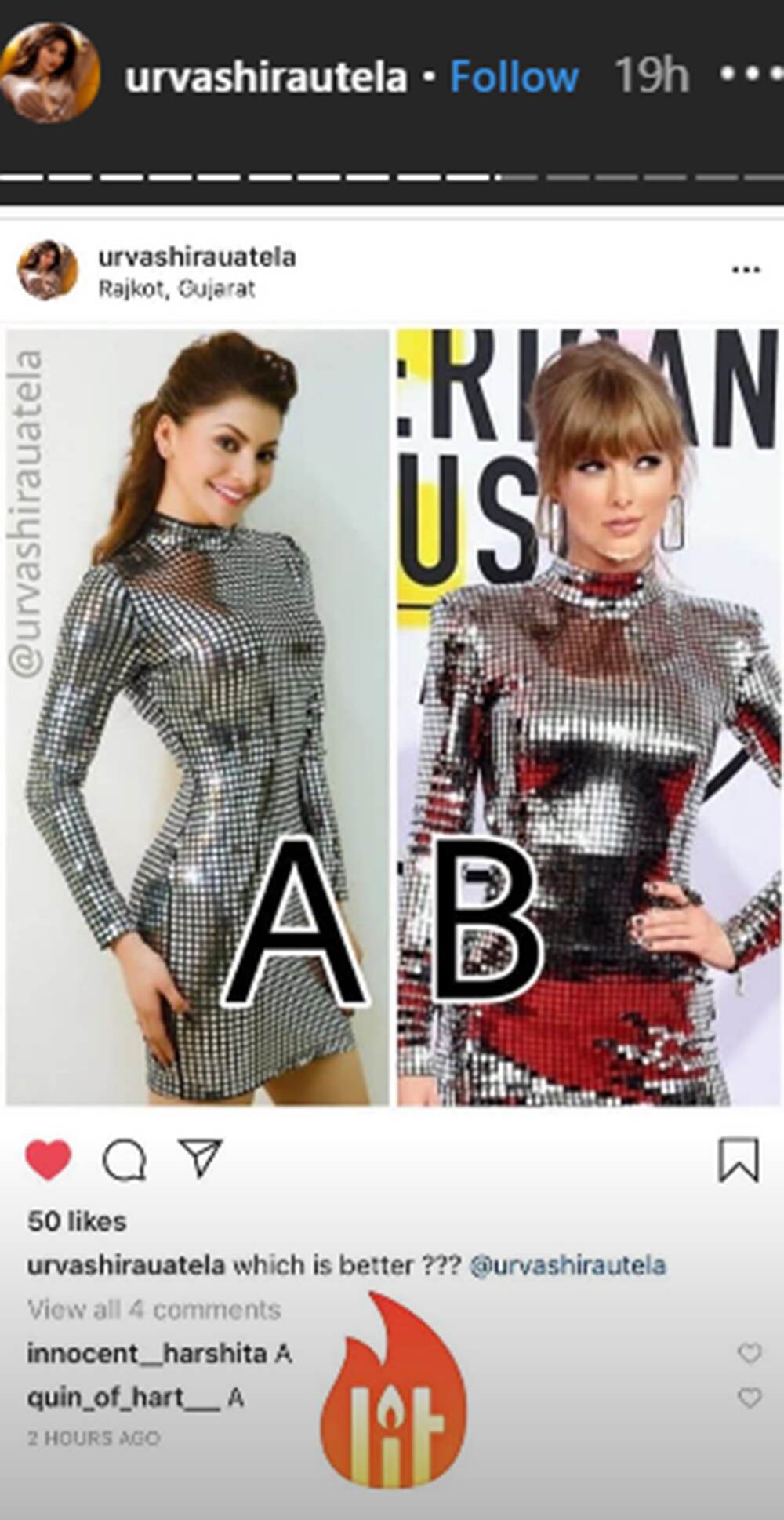 Earlier, she had blatantly copied a caption written by International model Gigi Hadid. It was a post that was actually dedicated to haters and trolls. However, Urvashi took this ready-made caption and posted on her account to address the trolls on her account! Well, she also may be 'forgot' to give Gigi, the caption credits. Never mind, as charming Khan said once, bade bade deshon mein choti choti galtiyan hoti rehti hai! Urvashi, indeed has learnt to 'take it easy' now!