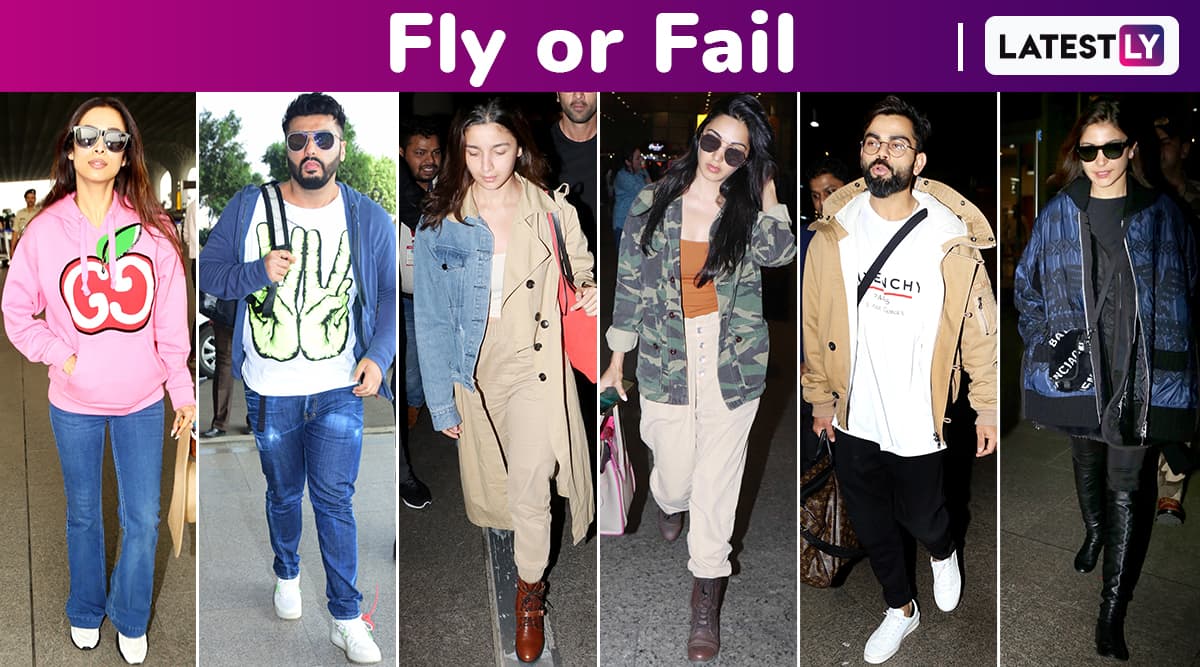 Airport Fashion may be a hugely panned concept but it is adhered to by all celebrities and lapped by all. The celebrities and their fashion stylists chalk out looks that can evoke a wow or leave us confused all whilst blending comfort with all that's in vogue. As traveling constitutes an inseparable part of their resumes, we see the celebrities giving some classic styles a spin or doling out an entirely new style for us to stare at! This week was a mixed bag of styles. This week's airport diaries saw some pretty neat styles filed to perfection by Anushka Sharma, Alia Bhatt, Malaika Arora, Arjun Kapoor, Athiya Shetty, Kiara Advani, Disha Patani. While Anushka Sharma, Malaika Arora showed us how to make those fabulous style statements in winter. Alia Bhatt and Kiara Advani made the subtle nude tine work to the T. Athiya Shetty and Disha Patani opted for the trusty athleisure while Arjun Kapoor gave a twist to the good old white tee-blue denim combination.
For all those occasional sojourns or impromptu plans, these celebrity-approved travel styles can guarantee you a second glance. Here's all the dope on this week's style shenanigans.
Anushka Sharma
Anushka's all-black ensemble featuring a top, tights, thigh-high boots was aided by a contrasting blue coat, a cross-body bag and sunnies. Sleek hair and barely-there makeup completed her look.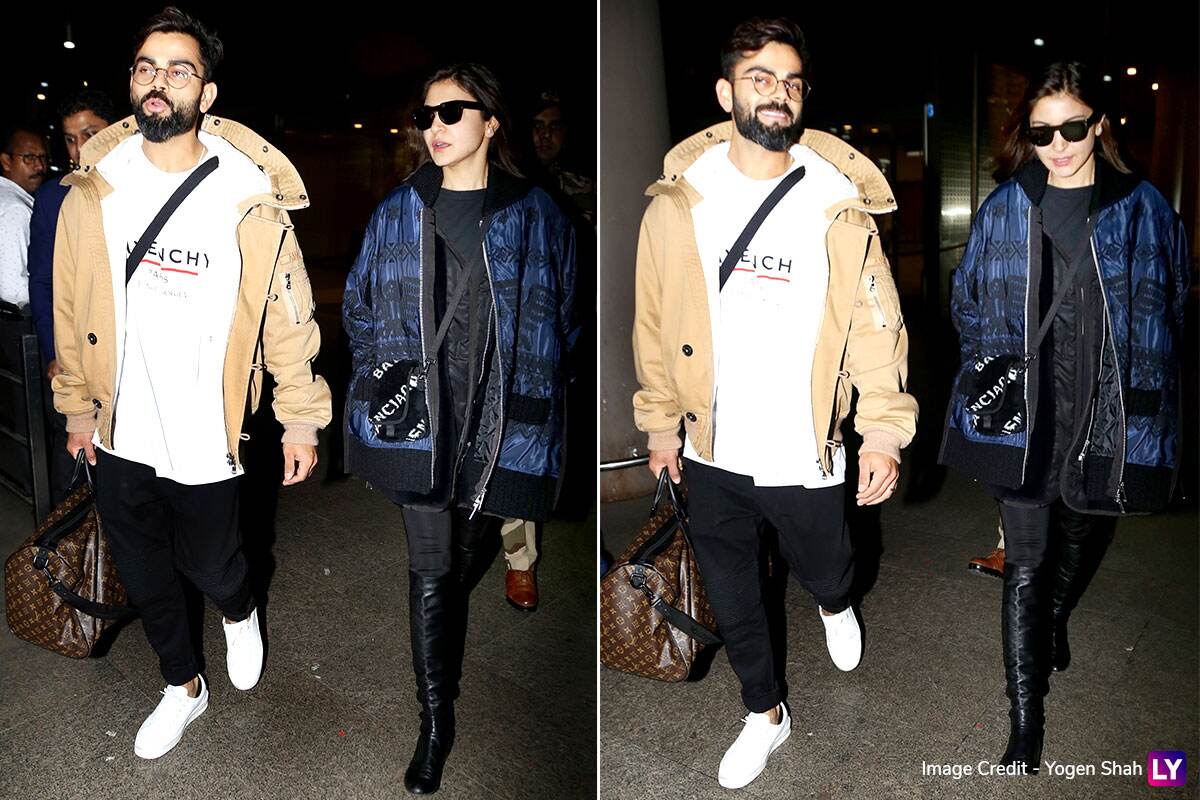 Alia Bhatt
Alia's nude-toned cargo joggers were teamed with a half nude-half denim coat, a white cropped top and dark tan brown boots. Barely-there makeup, a pink handbag completed her look.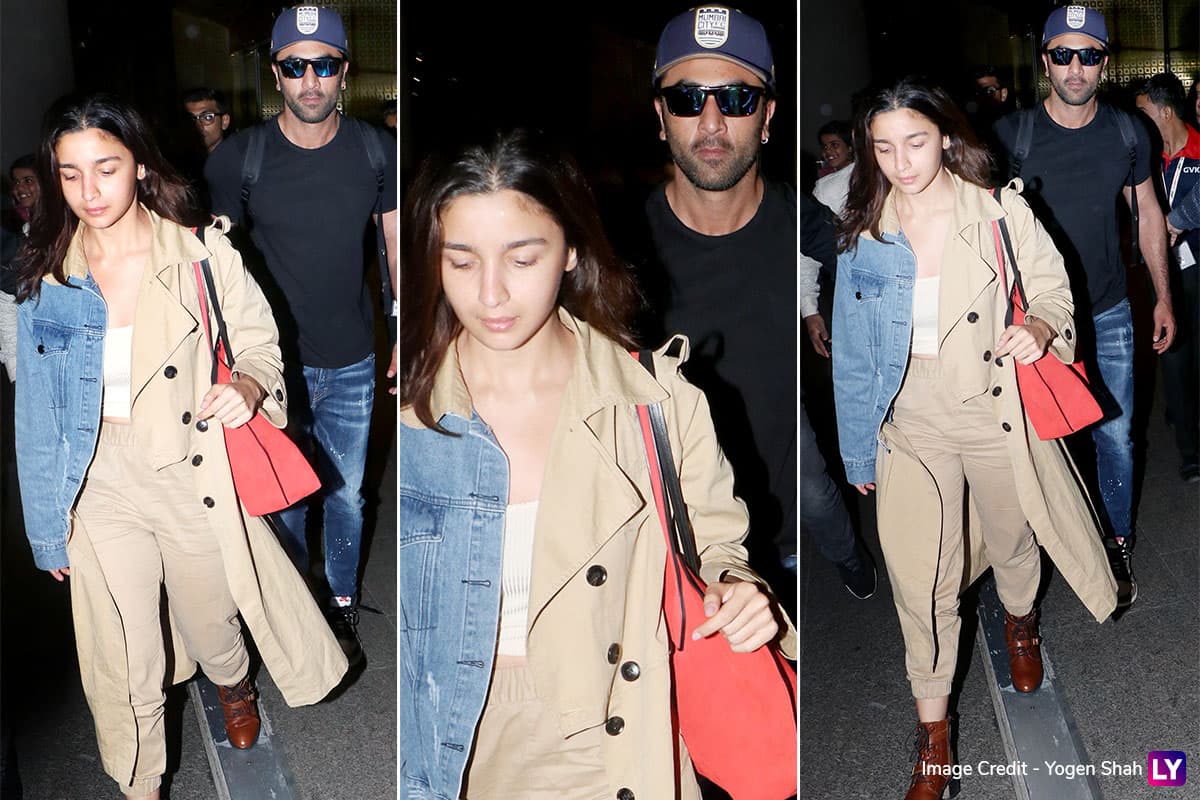 Malaika Arora
Malaika teamed a Gucci hoodie with bootcut denim, sneakers, shades and a straw hat.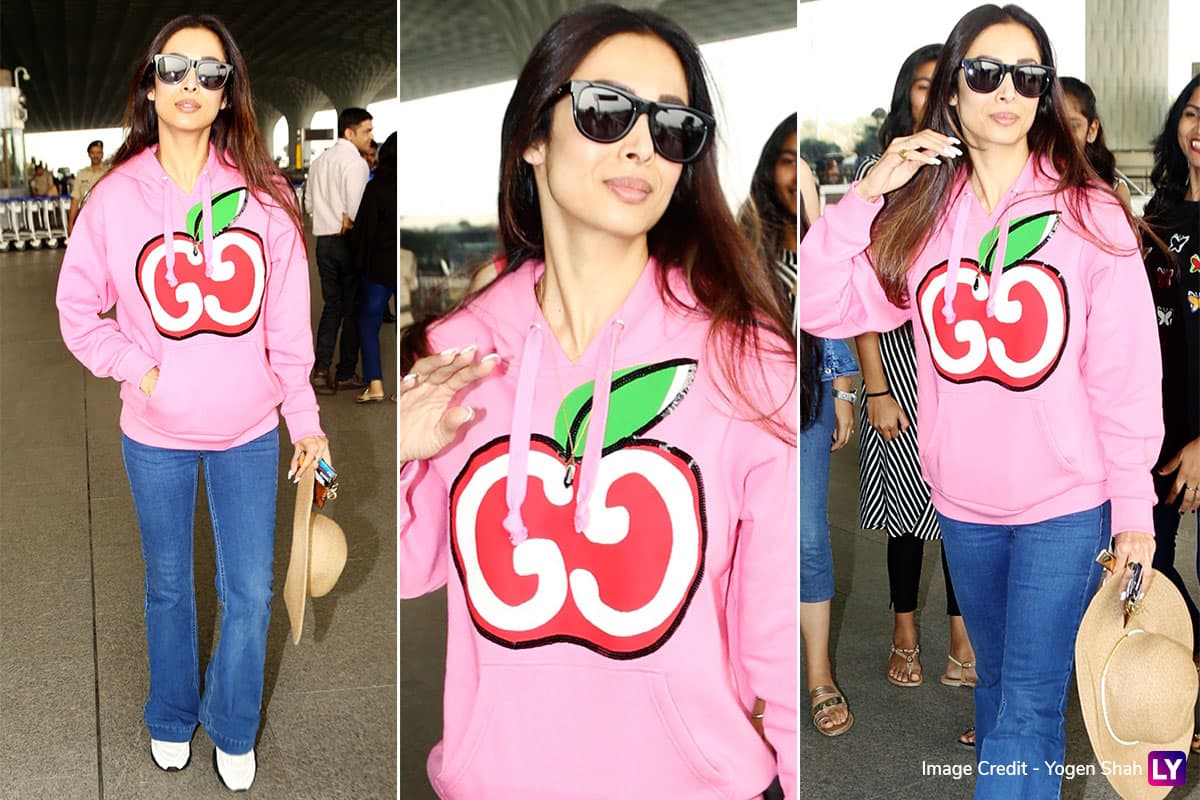 Arjun Kapoor
Arjun teamed a graphic tee with his denim on denim vibe. Sneakers, bag and sunnies completed his vibe.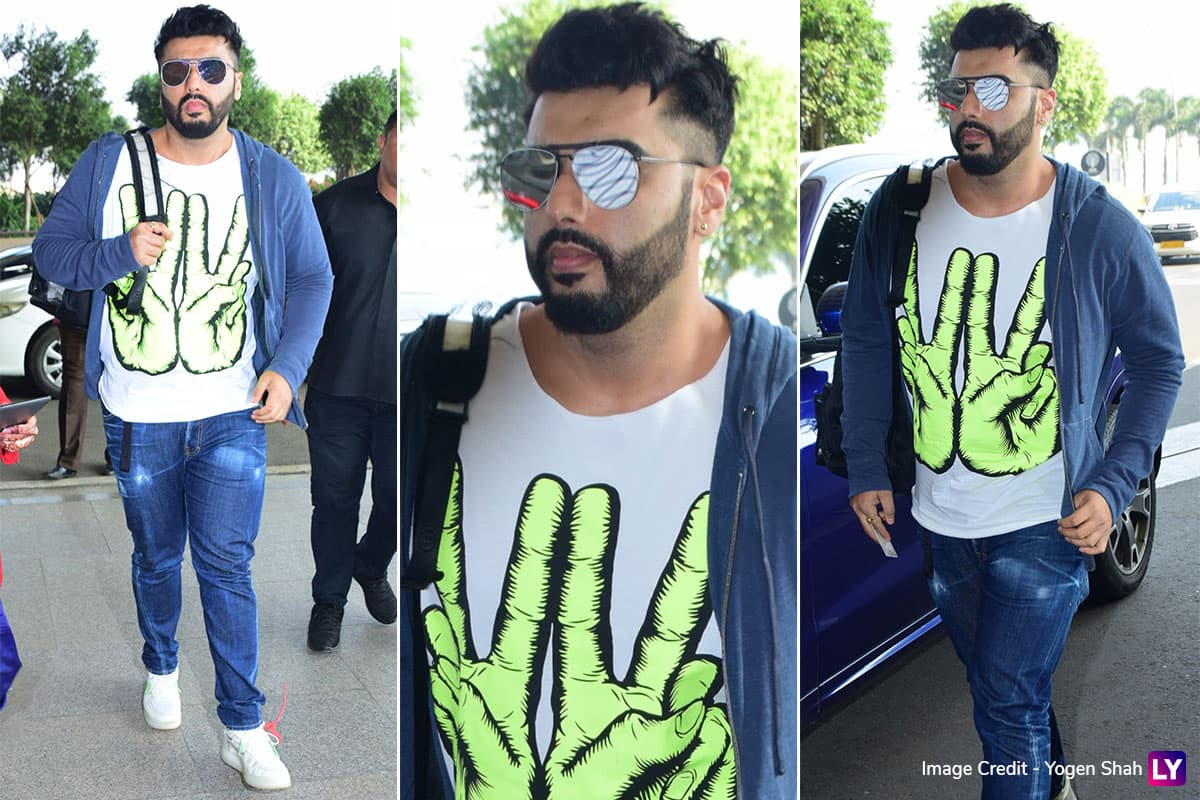 Athiya Shetty
Athiya teamed a cropped tee with matching separates of a bomber jacket and track pants, sneakers and a roomy tote. A half updo and pink lips completed her vibe.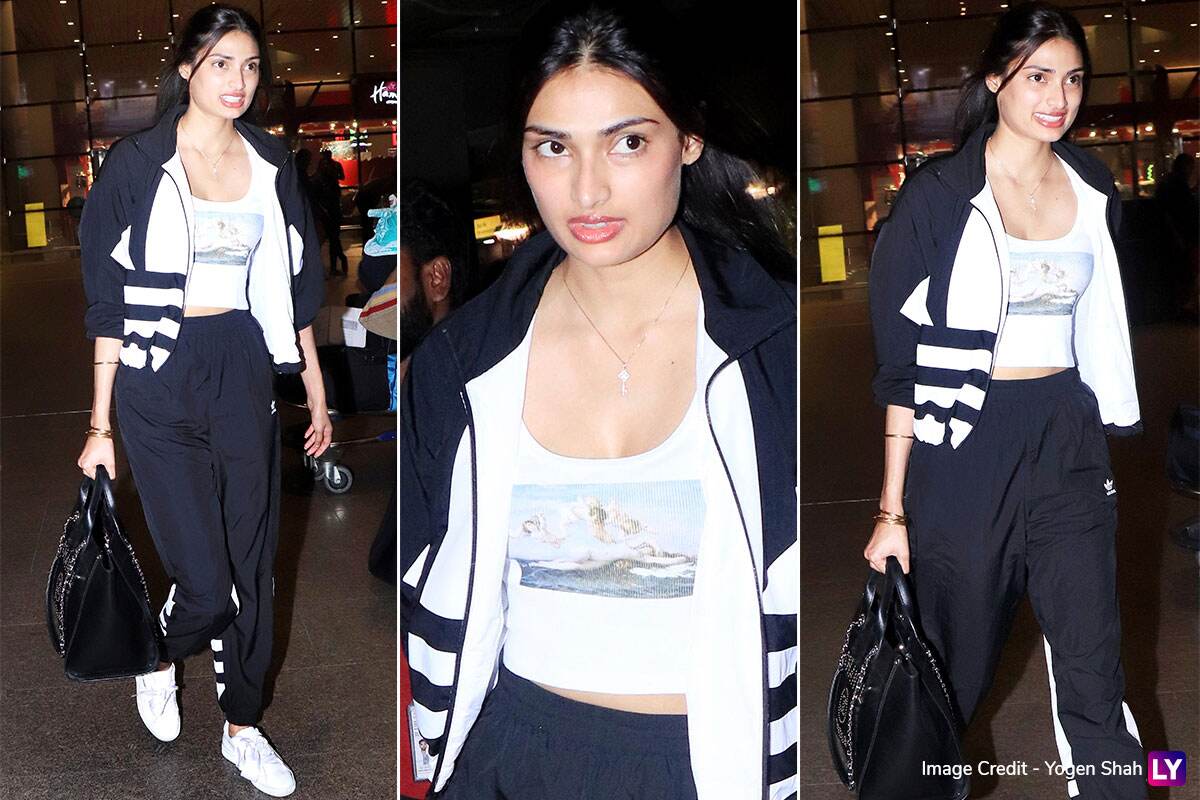 Kiara Advani
Kiara opted for a pair of nude-toned cargoes with a camouflage jacket, boots, an orange tank top, a handbag, sunnies and sleek open hair.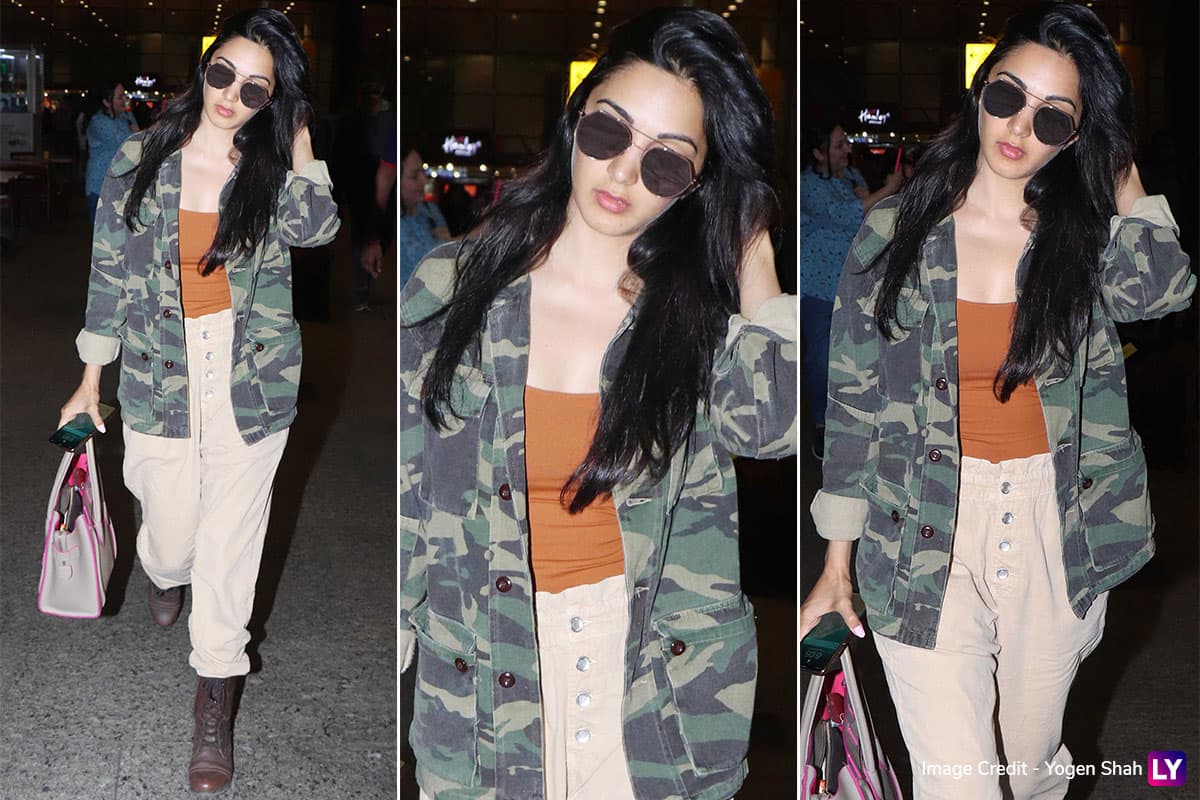 Disha Patani
Disha teamed a Mickey Mouse tank top with slouchy track pants, sneakers, a cross-body Louis Vuitton bag, sunnies and a top bun.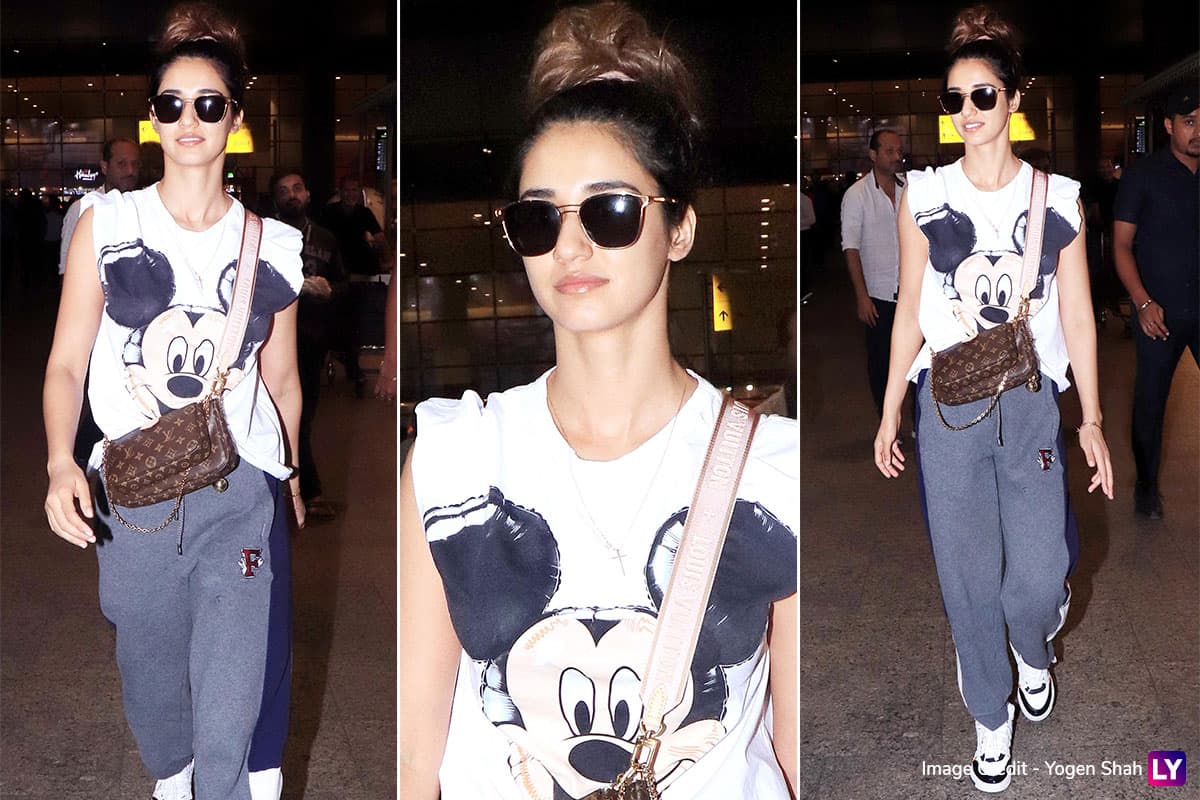 With a wide array of styles to choose from, the tinsel town celebs sure have a way of perking up the travel vibe, aptly accessorized by the travel staples of a cap, hat, scarves, backpack, and the must-have sunnies. Which of these style offerings endeared you the most? Let us know! Stay tuned to LatestLY for all the snazzy updates on Fashion, Beauty and Style!