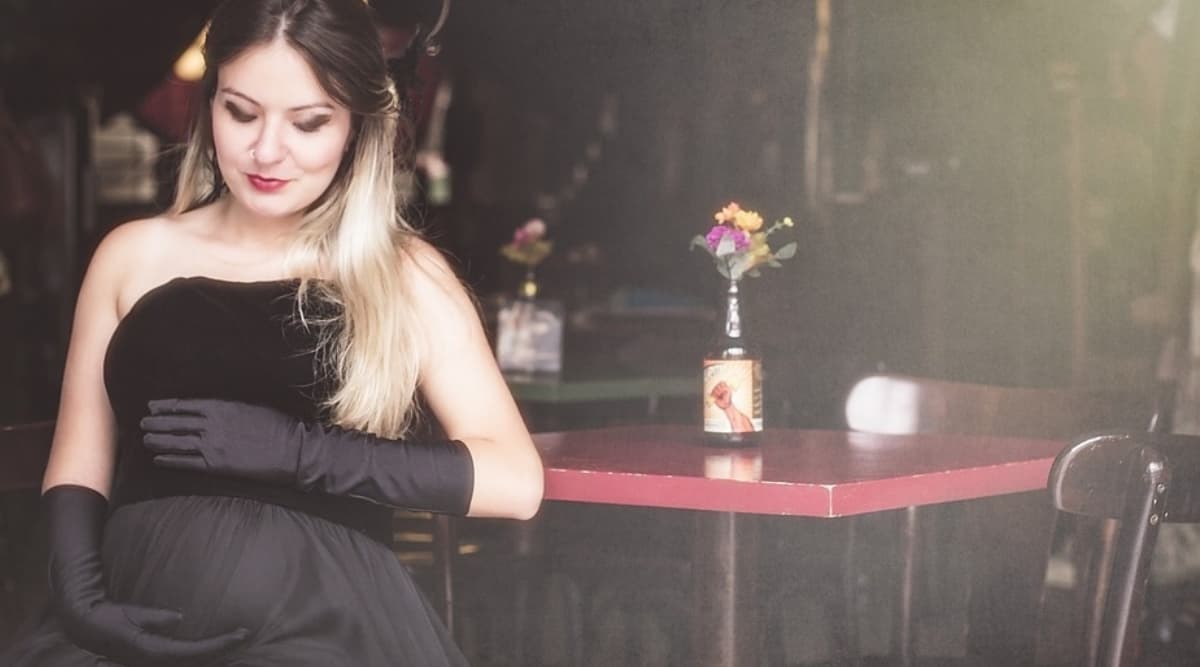 It can be tough to figure out what you are going to clothe your body in when you have a bun in the oven. But there are those few dressing hacks out there that can make you look good no matter which trimester you are in. With these styling hacks, you will be both comfortable and chic this New Year's Eve. The key is not just to pick things that you can stretch but also to find versatile styles that you can put on before and after your delivery. Read on for some maternity style inspiration that is fashionable.
1. Wear a Fluffy Sweater with Balloon Sleeves
A balloon-sleeved oversized sweater can look trendy when you combine it with a pair of white winter trousers or stretchy jeans. The longer hem covers your entire bump so you can go for this style even if you are heavily pregnant. How to Lose Baby Weight after a C-Section? Healthy Tips That Will Make Losing Pregnancy Weight Easy
2. Choose Oversized Jacket for Easy Closure
If you are pregnant during the winter months, an oversized jacket can be your saviour whether when it comes to attending those New Year parties. It will not only look trendy but will also save you from the cold outside.
3. Try Wearing a Wrap Coat
You may need a little extra room with your buttoned jackets and coats to accommodate your belly. So when you are pregnant, getting a wrap coat that you can tailor your look with, can be a great idea. Pair it with a simple black top and pants to make it stand out.
4. Pick a Relaxed Jumpsuit
A relaxed jumpsuit can be another excellent option for when you are pregnant. It can be an easy piece to style up or down and can look super chic when you are going out for that New Year's Eve party with your friends. Year Ender 2019: From Transparent Bags and Biker Shorts to Bell Sleeves and Box Crop Tops, Fashion Trends We Would Happily Say Goodbye To in 2019. 
5. Get Into a Tunic Top
A flowy tunic top won't make you or your bump feel restricted. You can pair a grey tunic top with black pants and wear a hat to take your style game a notch higher. Foods You Must Eat To Detox After a New Year's Eve Binging
6. Wear a Poncho Sweater
The word 'poncho' may not have the most stylish mental image, but it is so much in vogue. The breezy poncho can not only be great for winters, but you will be at the top of your style game when you pair it with cropped flares and loafers.
7. A Wrap Maxi Dress
A wrap maxi dress is a piece that can look good on anyone, pregnant or not. The tie waist makes it super easy to adjust and wear even after childbirth. You will be turning eyes this New Year if you can find a polka-dotted wrap maxi dress.
When you are pregnant, trying to stuff your bloated feet in the same pair of boots or stilettos may not be fun. Go for strappy shoes instead, as the open-toe styles can be extremely comfortable to wear. Also, choose tops that you can tie to fit your growing breasts. You can even DIY a top by tying a few scarves together to make a top.