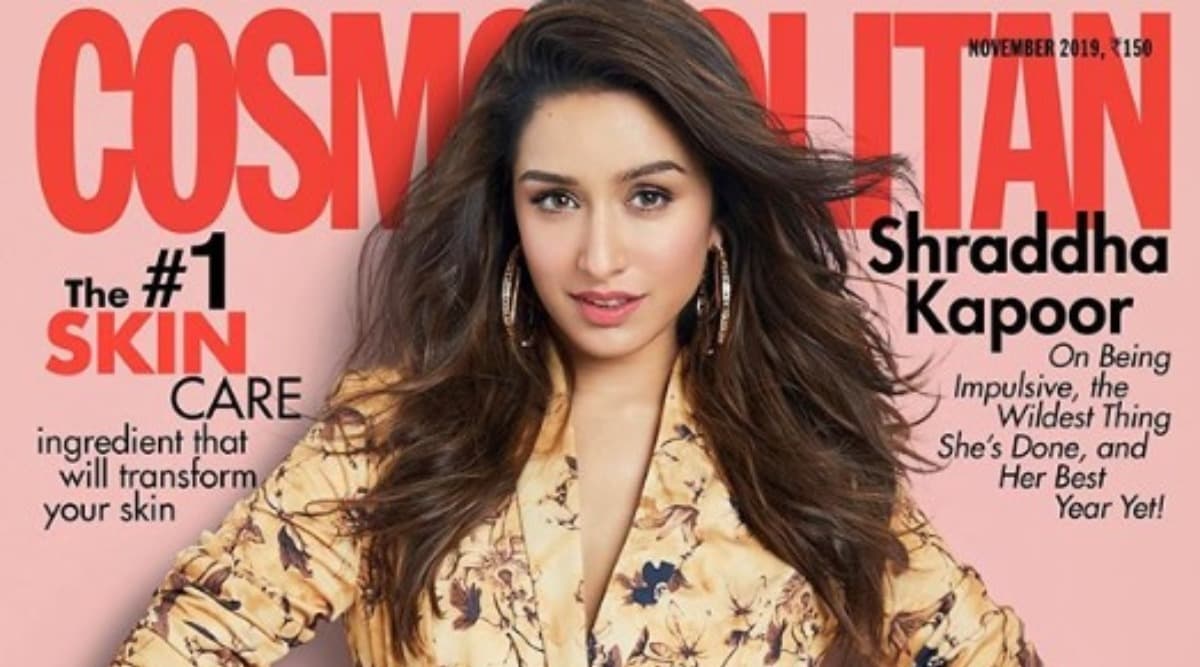 Shraddha Kapoor's films might be doing well again but we can't say the same about the magazine cover she just graced. The actress, who is basking in the glory of the two hits she delivered this year namely, Saaho and Chhichore, graced the cover of Cosmopolitan. The magazine has always followed the same template for their cover, which involves a plain background with the celebrity posing with their hands on the waist. While we can still get over that template because we've gotten pretty used to it. However, it is the way Shraddha has been styled on the cover that has disappointed us. This Shraddha Kapoor Fan Wants the Actress to Notice Him So Badly That He's Photoshopping Himself in Funny Pictures With Her 
The floral pantsuit donned by Shraddha is quite boring, as is the background hue. even the way the actress has accessorised the rest of the look with big gold hoops and purple nails, something seems amiss. Perhaps zest is what the cover lacks? Even Shraddha's hair is no fun for a magazine cover. There's nothing intriguing or even whimsical about the cover. We are underwhelmed by the photo but perhaps you might have a different opinion of the same? Anyway, you can check it out below.
Shraddha Kapoor on Cosmo Cover
As Shraddha gave her interview to the magazine, the actress discussed women empowerment among the other things. "Women who are living their dream, who are given the opportunity to realise and see through their ambition, should empower other women to see through theirs. It's our responsibility," she said. During her chat, the diva also admitted that she is fiercely ambitious.