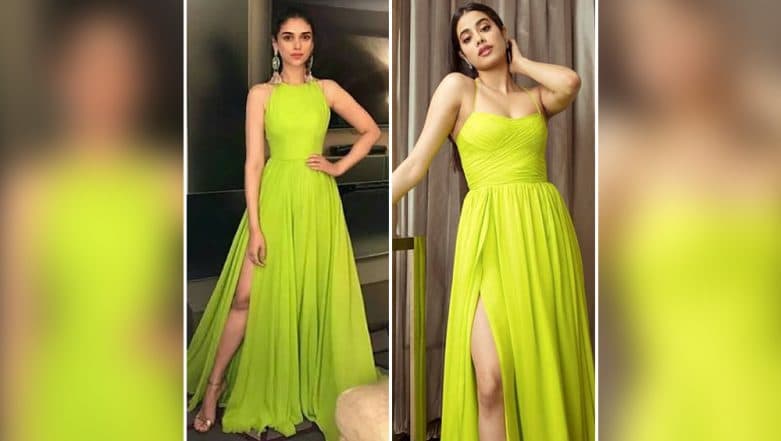 Janhvi Kapoor was successful in making heads turn when she attended the 20 years of Kuch Kuch Hota Hai celebration. Yea, the lime green attire by Shehlaa Khan was able to make her stand apart from the rest. Yet, we had a feeling that 'we have seen it before.' The attire was very similar and we had seen another actress ace it before Ms Kapoor. While we scratched our brains to find the right name, it's only later that we realise she was Aditi Rao Hydari. With a similar silhouette, colour and even the flow of the fabric, Janhvi's attire was, in fact, a replica of Aditi's. Janhvi Kapoor's Floor-Length Gown or Ananya Panday's Mini Dress – Whose Outing Matches Your Style?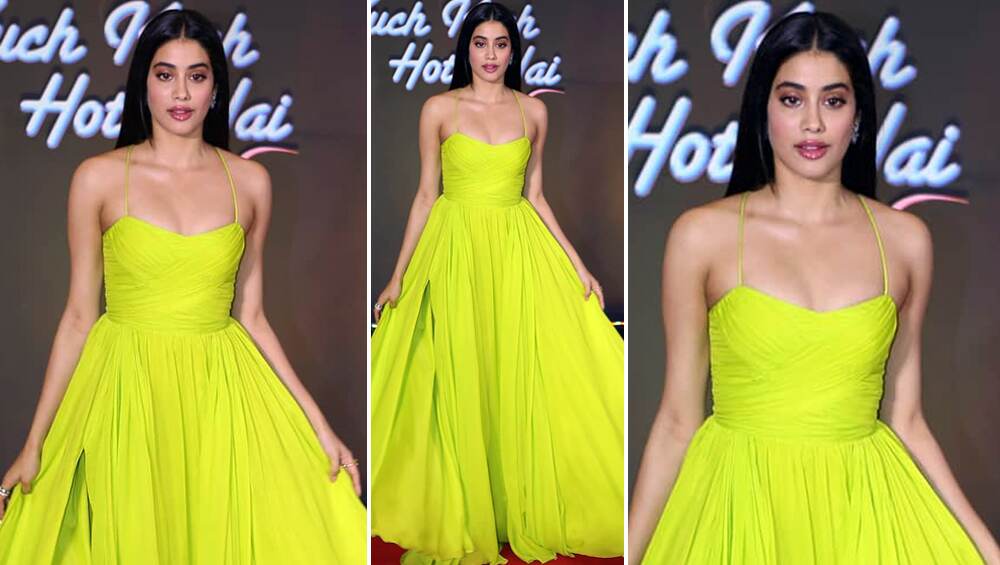 Now if you question our opinion and argue that their designers would be same and hence the similarities in their attires, let us tell you, they are NOT. While Aditi's attire was designed by Swapnil Shinde,  Janhvi as we mentioned above, picked Shehlaa Khan. Has Diet Sabya made a note of it, yet? We'll have to check. We wonder if Janhvi even knew about these similarities or she was unaware. In that case, it's time we ask her stylist Tanya Ghavri for some explanation. #MeToo Movement: Aditi Rao Hydari Claps Back at Hypocrites, Says People Guilty of Harassment Are Giving Gyaan.
Janhvi Kapoor picked this floor-length lime green gown to celebrate 20 years of Kuch Kuch Hota Hai. While Aditi wore it last year at IIFA Rocks 2017. However, it is our opinion and we can't enforce it on our readers. Do you think Janhvi's attire was inspired by Aditi's? Let us know in the comment section below.