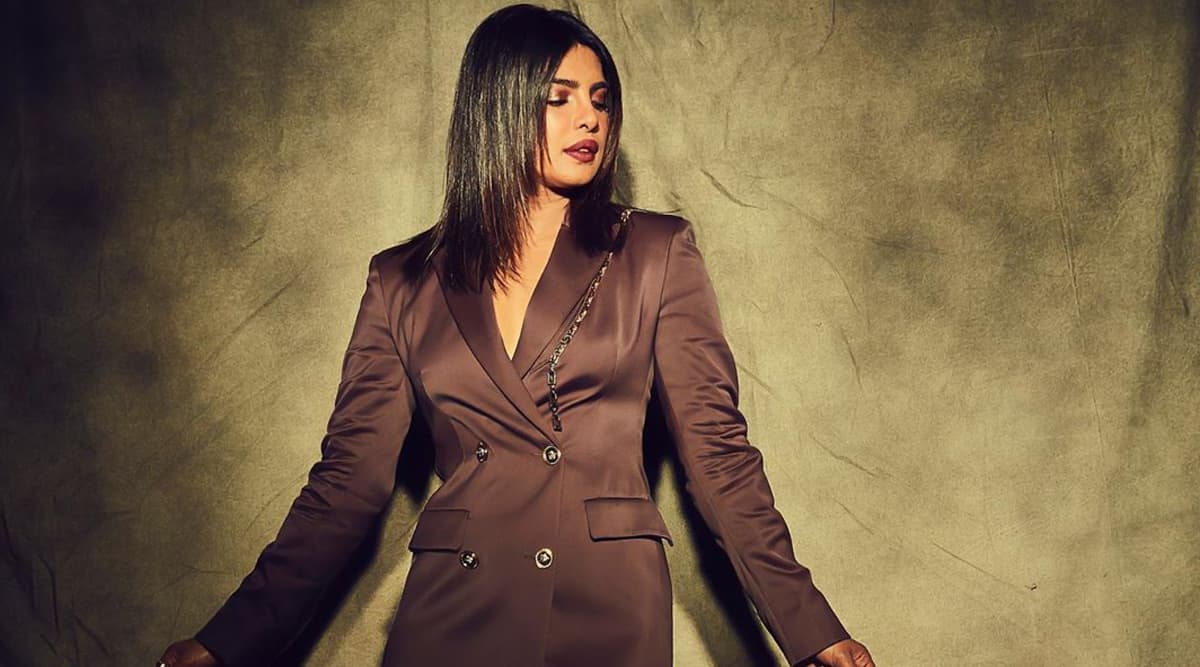 Priyanka Chopra Jonas has been the talk of the town ever since she landed in India for the promotion of her upcoming movie, The Sky is Pink. To push the film to a broader spectrum of audience, Priyanka made an appearance on the famous dance reality show, Dance India Dance. While it made us all gasp, knowing the history she has with Kareena Kapoor Khan, she quickly put the rumours and speculations of their feud to rest with a boomerang if them bonding. It looks like brown is Priyanka's colour as she opted for another dress of the same shade for this. The Sky Is Pink Review From TIFF 2019: Priyanka Chopra Jonas And Farhan Akhtar's Film Is Bound To Hit You Hard.
Maybe it's the dance shows, or perhaps it's her favourite. But this is the second time we've seen Priyanka in brown for the promotion of The Sky is Pink. For her appearance at the show Dance Deewane, she wore a brown saree with floral print. But now, keeping the hue same, she's switched up her look completely. She wore a blazer dress that ended at her thigh. Priyanka Chopra Jonas Is an Absolute Disaster at the Vogue Japan 20th Anniversary Party in Milan (View Pics).
Priyanka Chopra Jonas' Look for Dance India Dance
View this post on Instagram
Her dress has gold detailing on it with gold buttons and a chain running over her shoulder. Her gold Louboutin shoes matched the detailing on her brown and gold themed dress. Her dark lipstick makes the look too vampy. Her slick back hair almost makes it look like she's wearing a wig. The entire look has a lot of earth tone going on, and the shoes manage to POP! What are your thoughts on this look? Do you like it or dislike it?
Yo or Hell No? Priyanka Chopra Jonas in Brown Blazer Dress From Versace