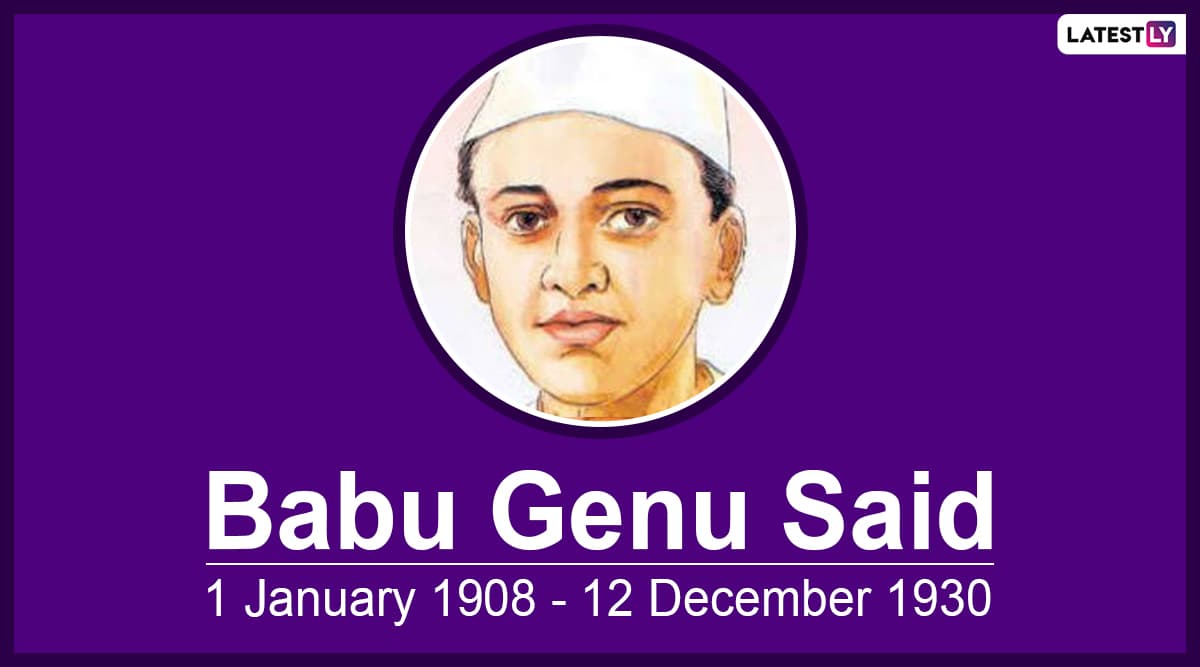 Most of the talks about Indian freedom struggle revolves around key protagonists like Mahatma Gandhi, Lala Lajpat Rai, Sardar Patel among others. We, however, forget foot soldiers who had also contributed to the Indian Independence. One such hero is Babu Genu Said, a cotton mill worker from Mumbai and labour unionist, who actively participated and organised protests against the import of foreign-made cloth. Shahid Babu Genu Said died when he was 22-years-old. For his immense contribution, let's remember this freedom fighter who defined the Gandhian spirit.
Born in 1908 in a poor family in Pune's Mahalunge Padwal village, Babu never received any formal education. His father passed away when he was just two years old. Being from a poverty-stricken family, his mother had no other option but to leave her village and find work in Mumbai.
Since his mother, who was doing small works and couldn't support him, Babu found employment as a labourer in mills. Babu was against the colonial rule and was deeply inspired by political personalities, it was Mahatma Gandhi who had the most influence on him.
Babu actively participated in various protests of the freedom struggle against the foreign-made cloth. In fact, he Babu sacrificed his life while defending the Swadeshi movement.
On December 12, 1930, Babu and other activists staged protest against the transport truck carrying foreign-made cloth through Mumbai's Kalbadevi area. George Frazier, a cloth merchant from Manchester, was moving loads of clothes from his shop to Mumbai port. He was provided protection by the British police.
The protestors begged not to move the truck, but the police managed to get the vehicle moving. Near Bhaangwadi on Kalbadevi Road, Babu Genu stood bravely in front of the truck, shouting praises for Gandhi and freedom struggle. The police ordered the truck driver to run over him. The driver, however, said that he is an Indian and can't run over him. The angry British sergeant sat on the driver's seat and drover truck over Babu Genu crushing his head.
Babu was taken to the nearest hospital but he succumbed to injuries. His death resulted in a huge wave of anger, protests and strikes throughout the city. His efforts and sacrifice have been memorialised in Mumbai, Pune and Delhi. A road in Mumbai has been named after him. There is even a chowk with his name in Pune and ground in Navi Mumbai.