Celebrated every year in the sacred city of Varanasi, Uttar Pradesh, Dev Deepawali is the grandest festival that devotees witness during the Hindu month of Kartik (November to December). This year, Dev Deepawali falls on November 12, and the city has already decked up to host the "Festival of Lights of the Gods." The steps of the ghats on the riverfront of the Ganges River are lit with earthen lamps honouring the auspicious festivity. Devotees will wear new traditional clothes and visit the temples to seek blessings from the Gods and Goddess. Amidst all the celebration, Dev Deepavali is an excellent opportunity to send Varanasi's beauty to your near ones and wish them on the auspicious festival. Here we have compiled spectacular Dev Deepawali 2019 images and HD wallpapers that you can download for free online. Send Shubh Diwali wishes and messages to observe Varanasi's celebrated festival of Dev Deepawali 2019. Know Everything About Dev Deepavali Celebrations in Varanasi. 
Dev Deepawali marks Lord Shiva's victory over demon Tripurasur. The festival is observed fifteen days after Diwali and celebrated on the day of Kartik Purnima (the full moon day for the Hindus). Devotees visit the holy city to take a dip in the river Ganges. They pray to the Goddess Ganga, offers fresh flowers and light clay lamps or diyas in the evening that enhances the city's beauty. Dev Deepawali 2019 Date: Know Significance, Rituals and Celebration of Varanasi's Grandest Festival of Lights. 
Since not everyone will be able to visit the city on the auspicious occasion, it is a great gesture to send Shubh Dev Deepawali 2019 wishes and messages. Besides, the beautiful images of the festivity will make the observation more joyous. Download the Shubh Dev Deepawali 2019 images and wallpapers for free and send it to your closed ones during the auspicious occasion.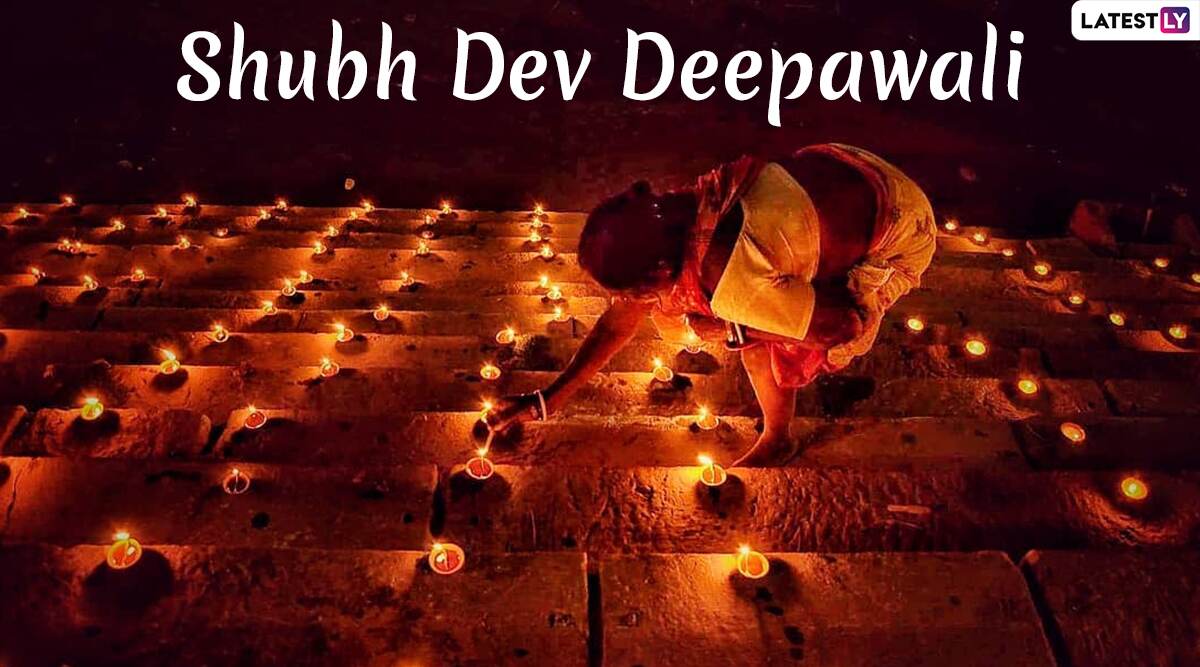 WhatsApp Message Reads: Wishing that you are blessed with the strength to choose right over wrong in life. Happy Dev Deepawali.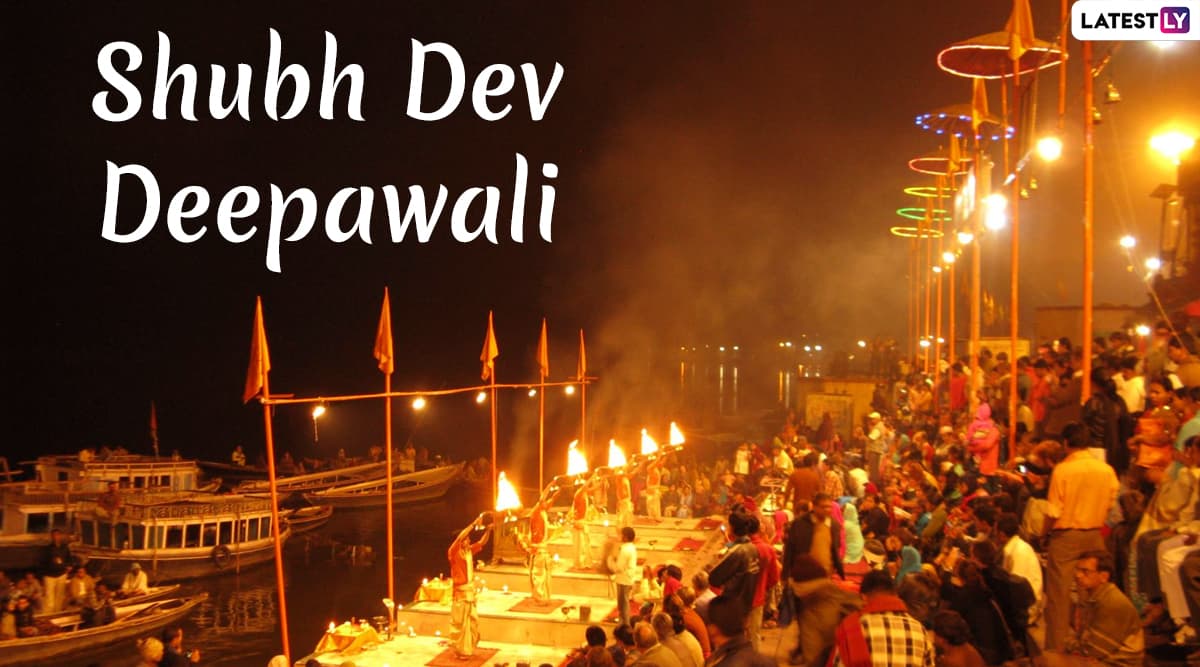 WhatsApp Message Reads: Let the diyas ward off evil from your life. Let your smile last for a lifetime. Wishing a blessed Dev Deepawali.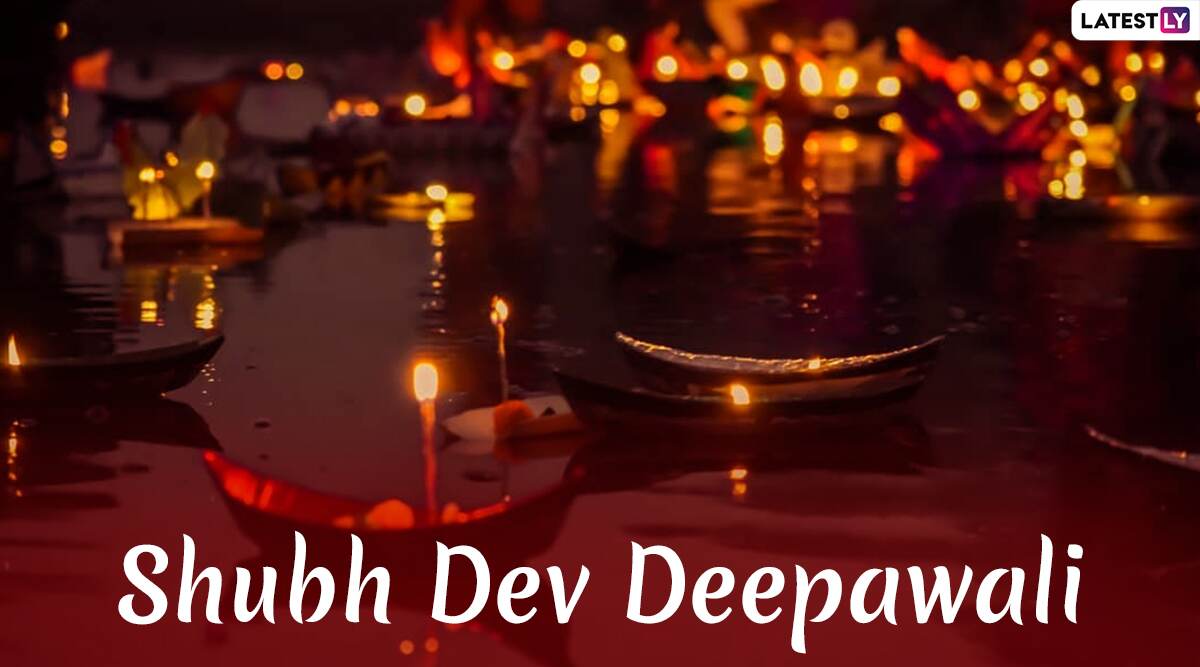 WhatsApp Message Reads: Deepawali ke subh awasar pe yaad aapki aaye. Shabd shabd jod kar deta tumhe badhai. Dev Deepawali ki shubhkamnaye.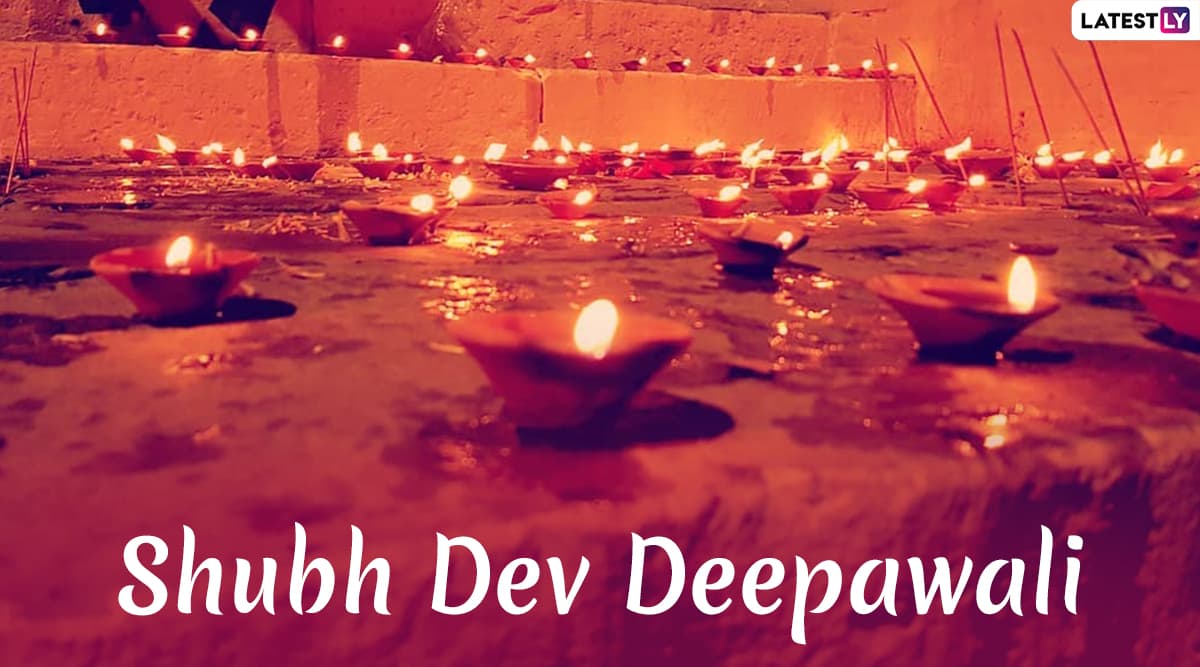 WhatsApp Message Reads: Wishing you & your family a very happy and prosperous deepawali. May this year brings you lots and lots of happiness in life and fulfill all your dreams.
We hope that the above Dev Deepawali 2019 images and HD wallpapers will come across as handy to you while celebrating the festival of lights. Every single step of the staircases at Varanasi ghats shine with thousands of diyas. And the pictures above behold the beauty of the city during the celebrated festival of Dev Deepawali.
(The above story first appeared on LatestLY on Nov 12, 2019 08:20 AM IST. For more news and updates on politics, world, sports, entertainment and lifestyle, log on to our website latestly.com).