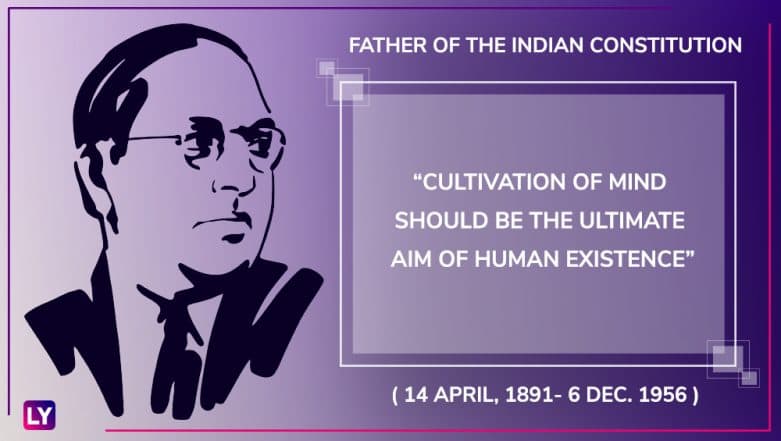 Mumbai, April 13: The 127th Birth Anniversary of Dr Babasaheb Ambedkar will be celebrated on April 14, 2018. Dr Ambedkar or "Babasaheb" as he is lovingly called by his followers, is also acknowledged as the father of the Indian Constitution for his contribution in the drafting of the book which is the largest hand-written constitution anywhere in the world. As a scholar par excellence, a social reformer and a statesman, Dr Ambedkar stands in the pantheon of all-time great personalities not only in India but also in the world. The United Nations (UN) celebrated his 125 birth anniversary and observed the day in his honour. It also called him a "global icon" for his work and contributions in striving for ending inequality. His quotes and the slogan that he gave to the masses for upliftment was: Educate, Agitate, Organise.
Dr Ambedkar was a scholar in the field of economics, law and sociology and wrote many books which dealt with the issue of inequality in Indian society. He never shied away from voicing his opinion on issues of national importance. In fact, he was one of the earliest social reformers to write on women issues, labour topics and constitutional safeguards for the down-trodden. Here are a few memorable quotes from the immortal statesman: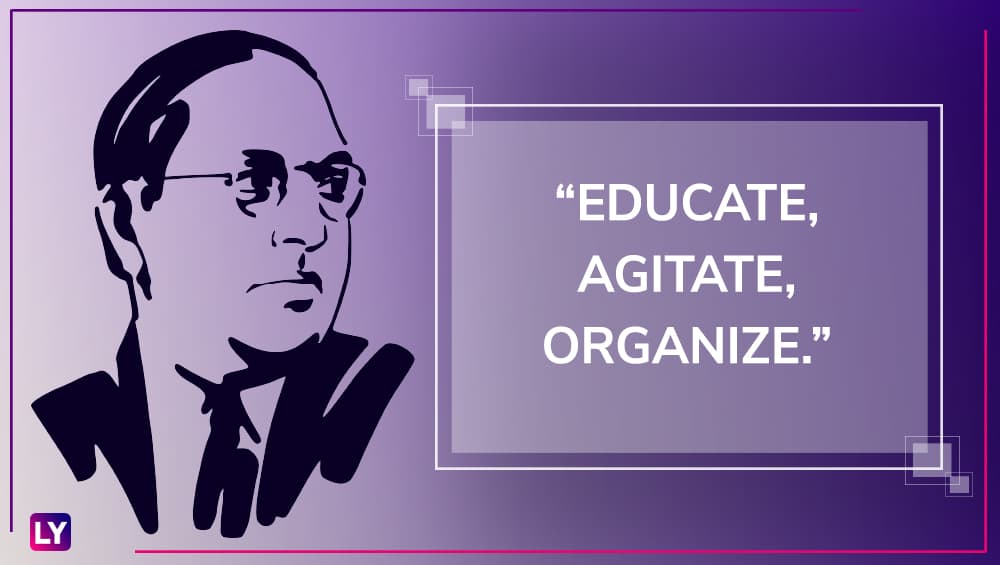 "Educate, Agitate and Organize"- Dr Ambedkar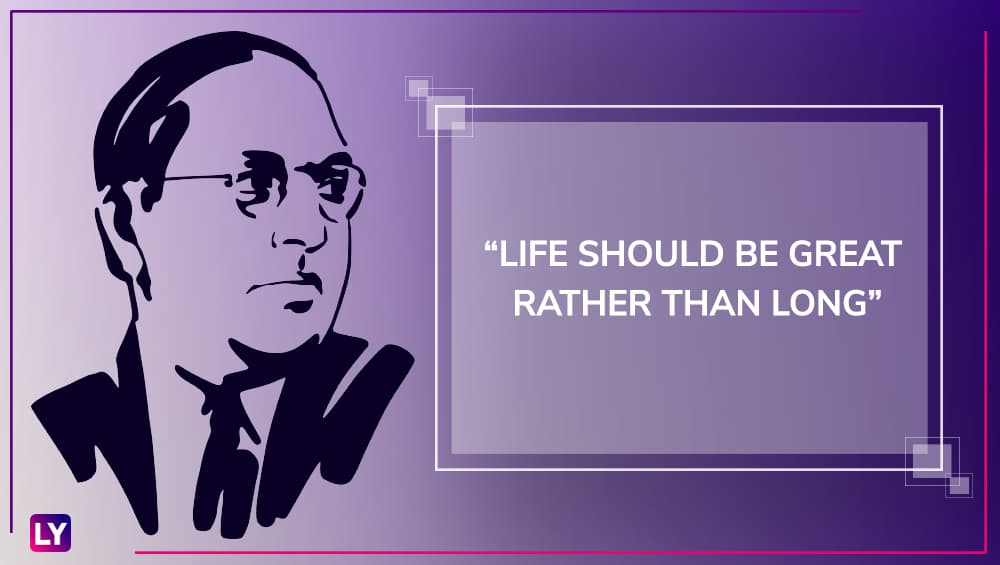 "Life should be great rather than long."- Dr Ambedkar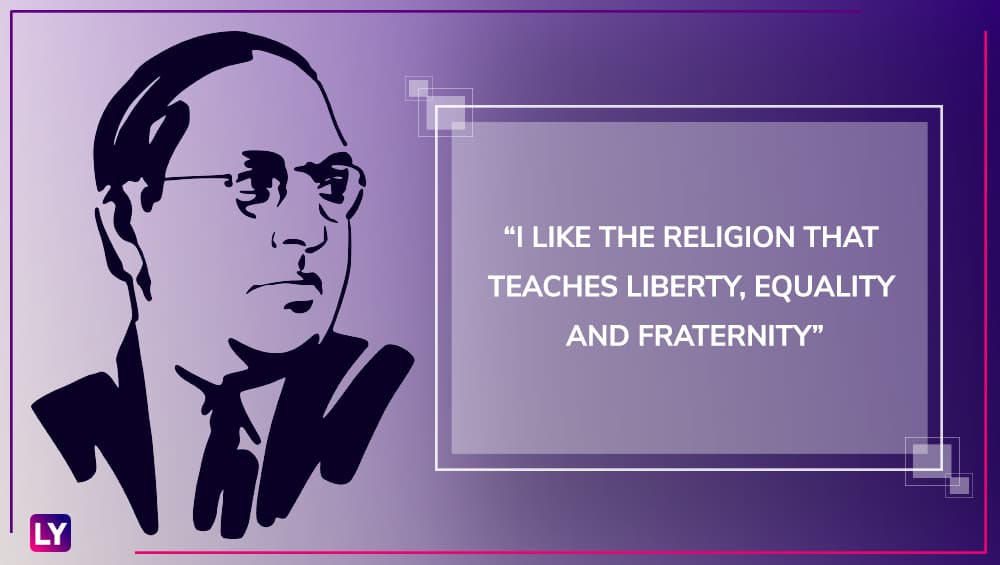 "I like the religion that teaches liberty, equality and fraternity."- Dr Ambedkar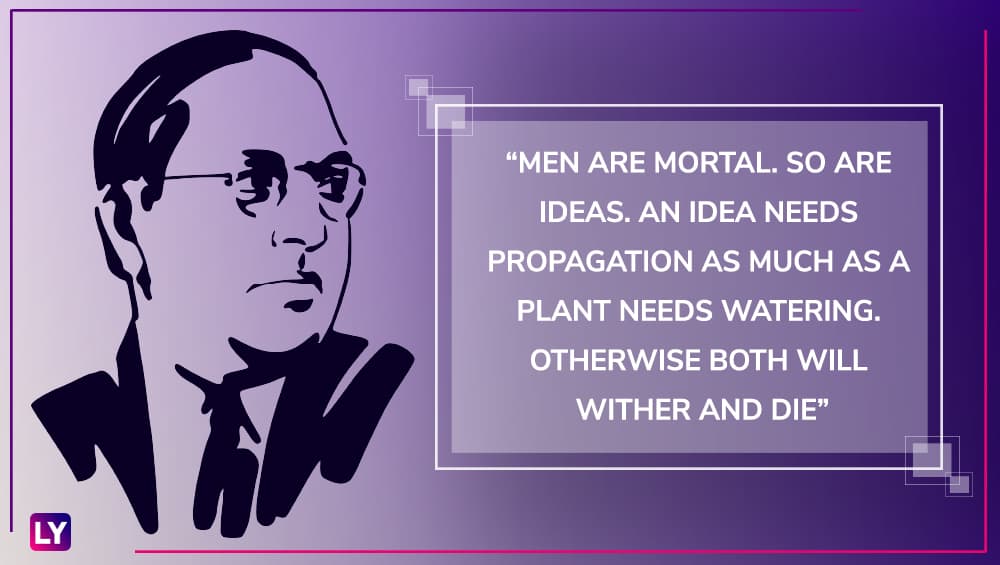 "Men are mortal. So are ideas. An idea needs propagation as much as a plant needs watering. Otherwise both will wither and die."- Dr Ambedkar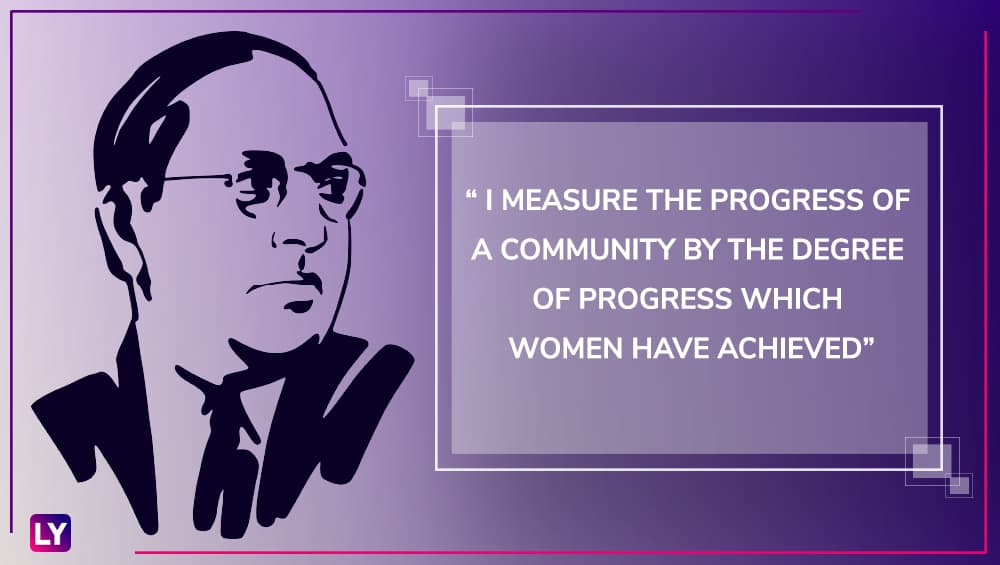 "I measure the progress of a community by the degree of progress which women have achieved."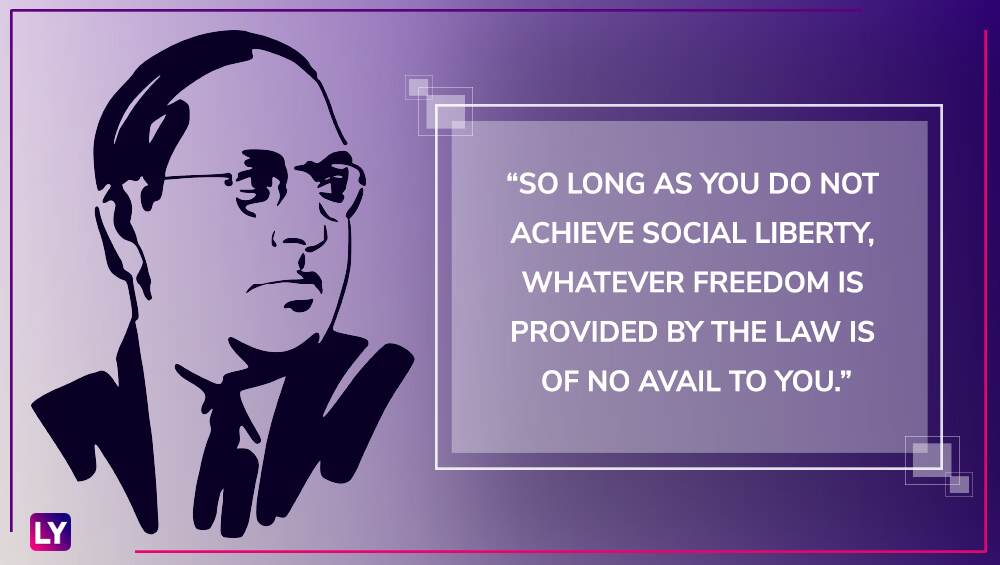 "So long as you do not achieve social liberty, whatever freedom is provided by the law is of no avail to you."- Dr Ambedkar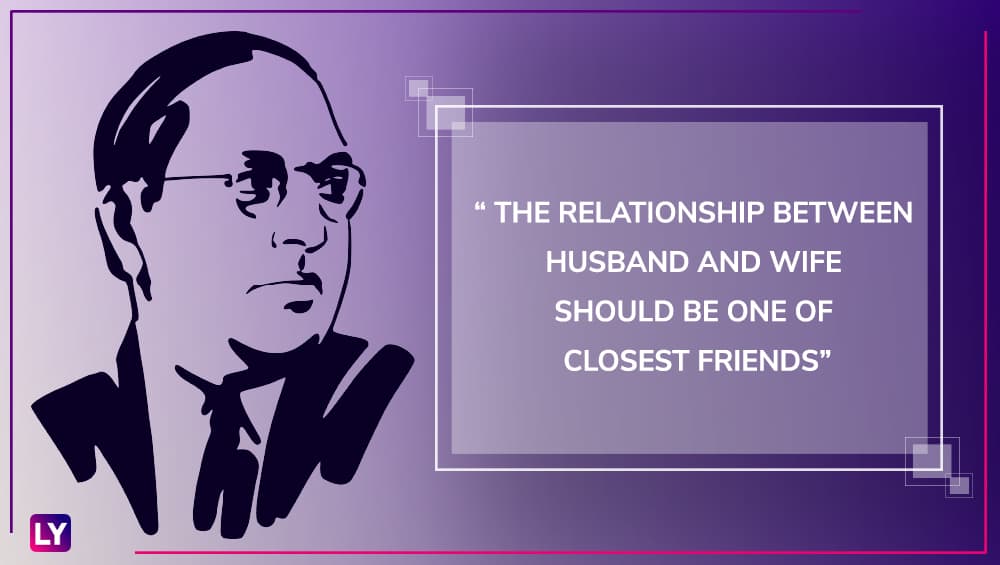 "The relationship between husband and wife should be one of closest friends."- Dr Ambedkar
As the above quotes indicate, Dr Ambedkar had well informed views and ideas on various topics that affects human life. It was his practical approach to issues of real life that gave him the opportunity and scope to deliberate and meditate on those issues and provide solutions for those problems. Our humble tribute to one of the greatest Indians who ever lived and a happy Ambedkar Jayanti and wishes to one and all on this occasion.