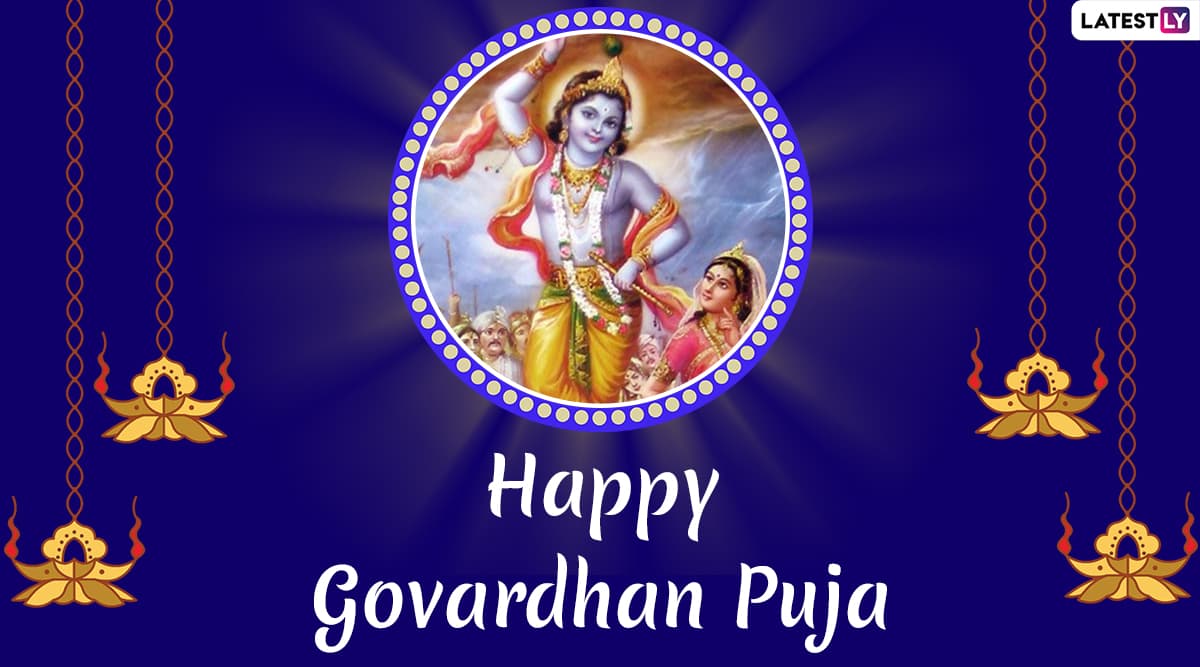 During the 5-day festive period of Diwali also known as Deepavali, several important celebrations take place. One such festival that is observed during this jubilatory time is Govardhan Puja also known as Annakut (or Annakoot), which is observed on the next day of Laxmi Puja (Badi Diwali). People wish luck, health, and prosperity to their loved ones on this festival. Govardhan Puja is observed to commemorate Lord Krishna's victory over Lord Indra. People send Govardhan Puja 2019 celebratory messages on WhatsApp, Facebook, Hike, and alike social messaging apps. Lord Krishna photos and wallpapers are also shared online. It is a nice gesture to reconnect with your family members and relatives over these wishful messages. In this section, we bring you Happy Govardhan Puja 2019 images, HD wallpapers, Govardhan Puja 2019 wishes, Govardhan Puja greetings, Govardhan Puja messages, Govardhan Puja stickers, Govardhan Puja photos and more for free download online. Happy Govardhan Puja 2019 Greetings: WhatsApp Stickers, Annakut Wishes Images, Hike GIF Messages, Quotes and Status to Send on Fourth Day of Diwali.
People send WhatsApp messages, set Facebook statuses, upload photos on Instagram, set stories on Snapchat, WhatsApp, and Facebook in remembrance of Lord Krishna's bravery and showed against Lord Indra during his childhood. Also, people send text messages, picture messages, SMSes, GIFs, and videos in praise of Lord Krishna to their friends, family, relatives, clients wishing them luck, health, and wealth. A new feature released by WhatsApp, i.e. 'WhatsApp Stickers' is also used extensively by people to convey their feelings and wishes.
If you are looking for new and latest Govardhan Pujan greetings and wishes, then your search should end here. Here, we bring you the newest and most popular Govardhan Pooja 2019 WhatsApp messages, Facebook statuses, Instagram photos, and Snapchat stories, which you can send your loved on this auspicious day. Govardhan Puja 2019 Wishes in Hindi: WhatsApp Sticker Messages, GIF Greetings, Lord Krishna Photos, SMSes and Facebook Images to Send on This Auspicious Day.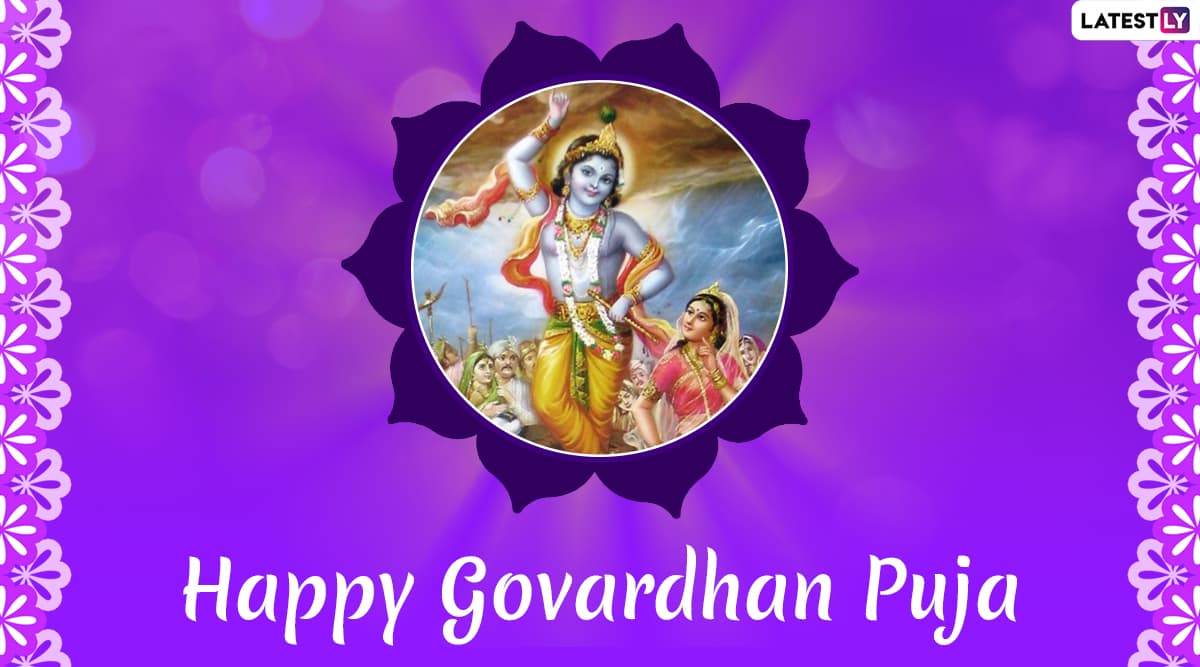 WhatsApp Message Reads: I Pray to God for Your Prosperous Life, May You Find All the Delights of Life, May Your All Dreams Come True, My Best Wishes Will Always Be With You. Happy Govardhan Puja 2019!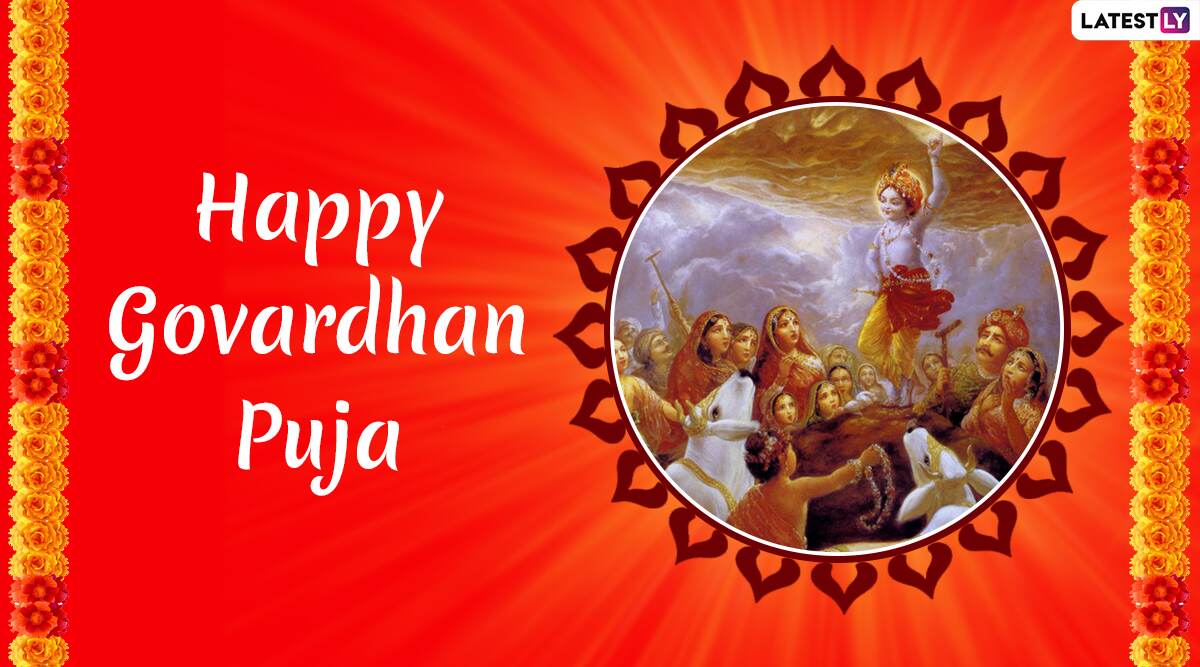 WhatsApp Message Reads: Govardhan Puja Is an Auspicious Day, Filled With Faith, Prayers and Goodwill Too, May This Day Bring In Your Life, All the Things That Are Dear to You. Happy Govardhan Puja 2019!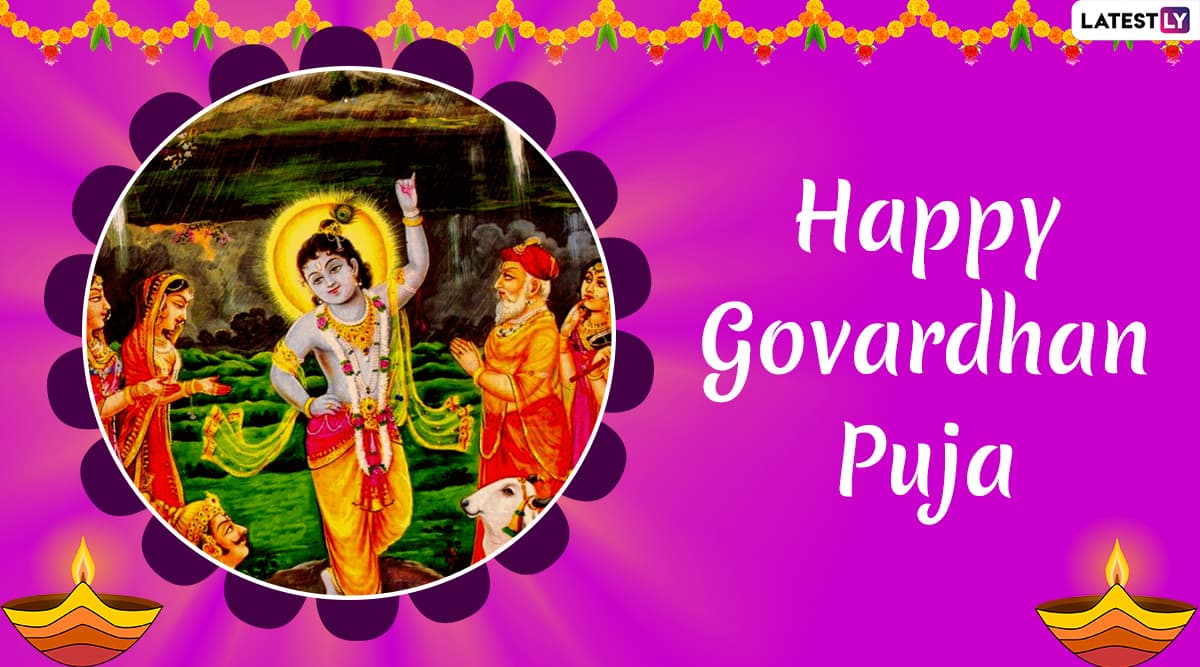 WhatsApp Message Reads: Prem Se Krishna Ka Naam Japo, Dil Ki Har Iccha Poori Hogi, Krishna Aaradhana Mein Talleen Ho Jaao, Unki Mahima, Jeewan Khushhaal Kar Degi. Happy Govardhan Puja to You and Your Family. Happy Govardhan Puja 2019!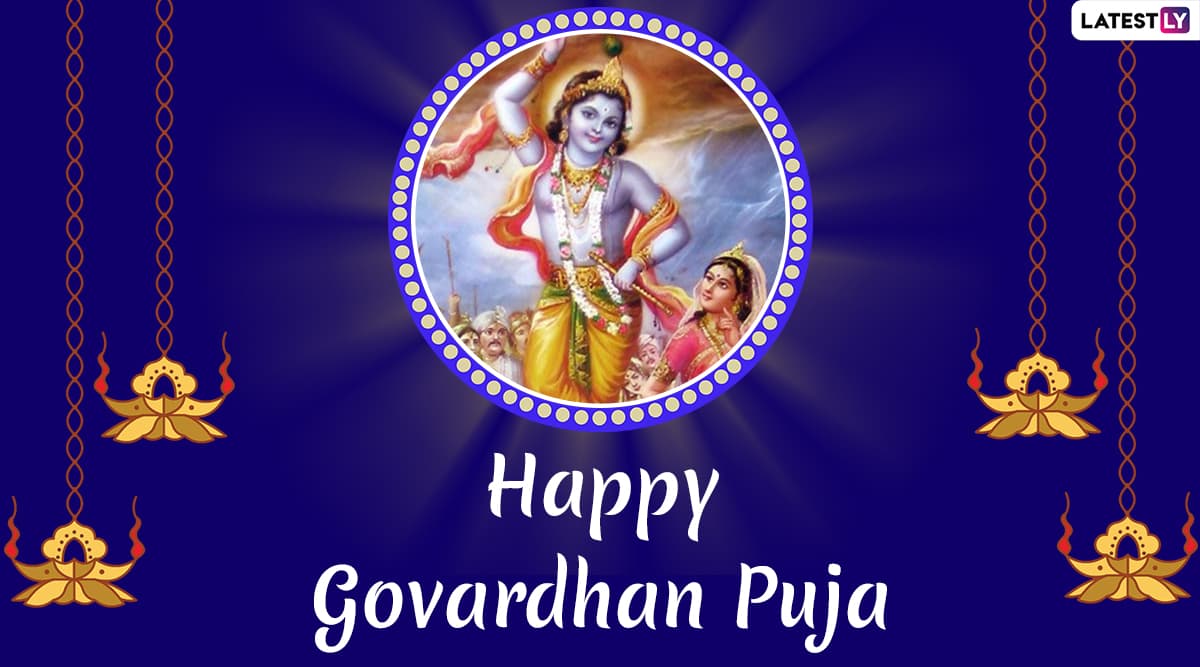 WhatsApp Message Reads: Govardhan Puja Ke Iss Pavan Avsar Par, Aapko or Aapke Parivaar Ko Dhero Shubhkamnaye. Happy Govardhan Puja 2019.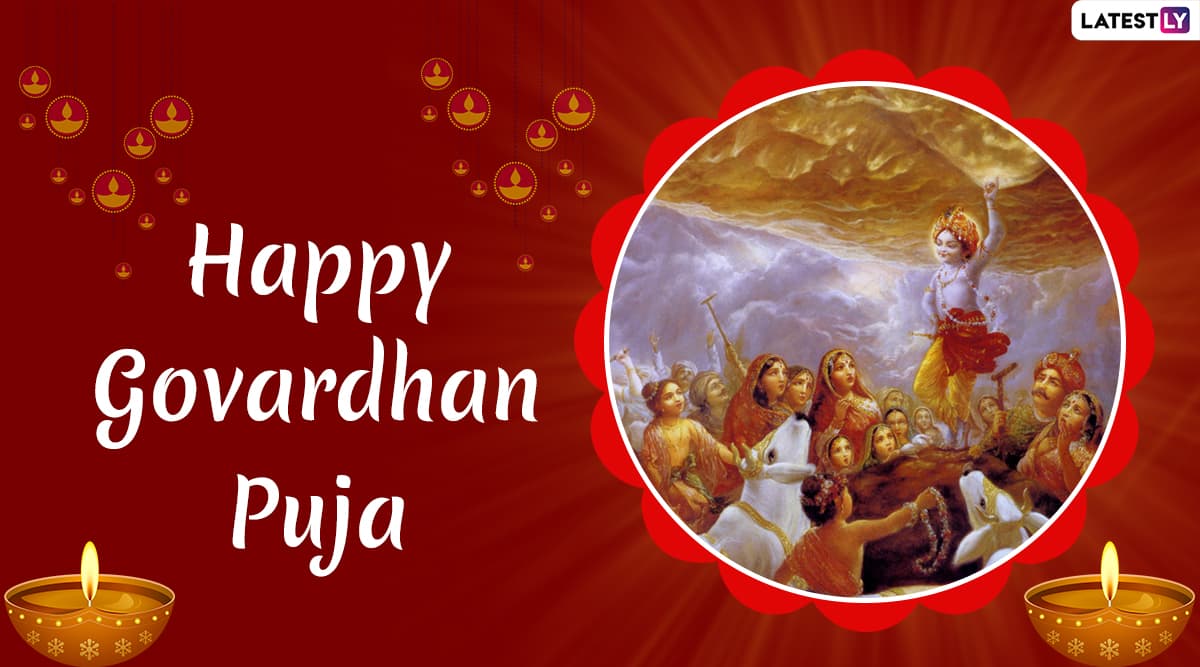 WhatsApp Message Reads: Krishna Jinka Naam, Gokul Jinka Dham, Aise Shree Krishna Bhagwan Ko, Hum Sab Ka Pranam, Jai Shree Krishna. Happy Govardhan Puja 2019.
How to Download Govardhan Puja WhatsApp Stickers Online?
You can also download WhatsApp Stickers for Govardhan Puja 2019 and share it with your family and friends. It is quite easy as the Play Store provides a wide range of apps such as Govardhan Puja Wishes in Hindi, Govardhan Puja Wishes in English, Govardhan Puja Wishes Wallpaper, Govardhan Puja Wishes Quotes, Govardhan Puja Wishes Pic, Govardhan Pooja Wishes, Wishes for Govardhan Puja, and more. Here's the link.
There's a very short, little, cute story behind the origin of Govardhan Puja. People celebrate it with much fervour across the country, following the day of Badi Diwali. People make mountains and idols of Lord Krishna from cow dung, decorate their houses with flowers and leaves, install earthen lamps and fancy lightings, and also prepare traditional sweets. There's much more that goes into the celebration of Govardhan Puja. If you want to know the story, significance, pooja timings, shubh mahurat, and rituals associated to it, you can click here. We at LatestLY wish you and your family a very Happy Govardhan Puja 2019!