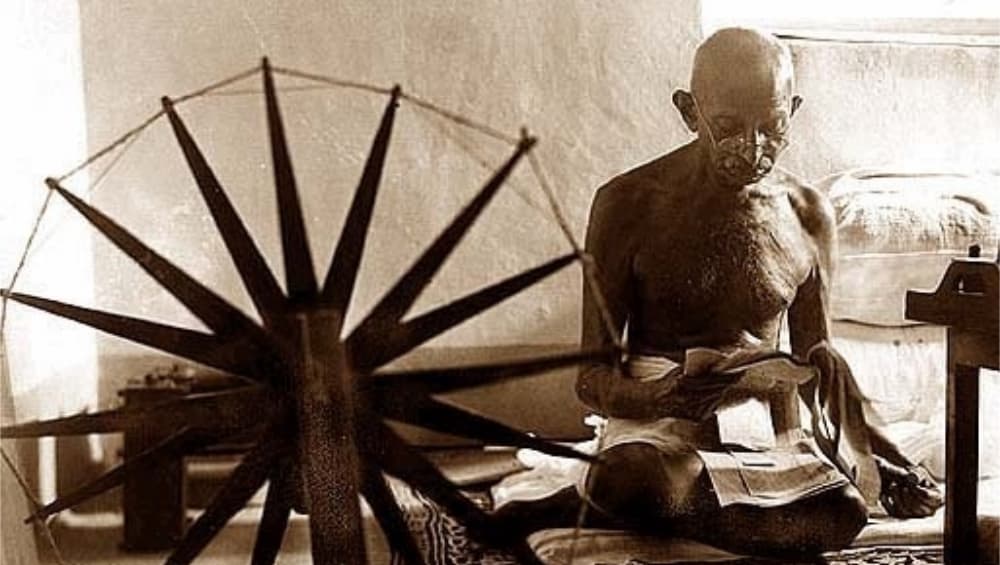 Every year, Gandhi Jayanti is celebrated on October 2, to commemorate the birth anniversary of Mohandas Karamchand Gandhi or Mahatma Gandhi. Known for his role in the Indian freedom struggle, Gandhi was also a torchbearer of cleanliness and sanitation. Gandhiji dwelt on cleanliness and steered out its close relation with good health. He said "sanitation is more important than independence" and further added, "so long as you do not take the broom and the bucket in your hands, you cannot make your towns and cities clean." When Mahatma Gandhi Turned 'Half-Naked Fakir' in Tamil Nadu.
To fulfil Mahatama Gandhi's dream, Prime Minister Narendra Modi in 2014 launched a national-wide cleanliness campaign called Swacch Bharat or Clean India Mission. The concept of Swachh Bharat Mission is to provide proper sanitation to every Indian, including toilets, village cleanliness, solid and liquid waste disposal systems and safe drinking water supply. Gandhi Jayanti 2019 Images & HD Wallpapers for Free Download Online: Wish on Bapu's 150th Birth Anniversary With WhatsApp Stickers, Quotes, Facebook Photos and GIF Greetings.
Here are some of Gandhi's thoughts on cleanliness and sanitation:
Sanitation is more important than political independence

A lavatory must be as clean as a drawing-room

Everyone must be his own scavenger

I will not let anyone walk through my mind with their dirty feet

No one should spit or clean his nose on the streets

There is no gainsaying that we have not learnt the art of external sanitation to the degree that the English have.

To pass urine anywhere in a street, at any place not meant for the purpose should be regarded an offence.
It must be noted that this year will be 150th birth anniversary of the father of the nation. Gandhi Jayanti is one of the three national holidays in India. Many functions are organised at schools, colleges, as well as government institutions to celebrate this day.
Meanwhile, on October 2, the government is planning a mass awareness campaign against the single-use plastic. Prime Minister Narendra Modi will also declare India open defection-free. "To spread the message of cleanliness to the masses, dignitaries from across the world have been invited to attend the event to be held at the Sabarmati Riverfront in Ahmedabad on October 2," Gujarat Deputy Chief Minister Nitin Patel said.