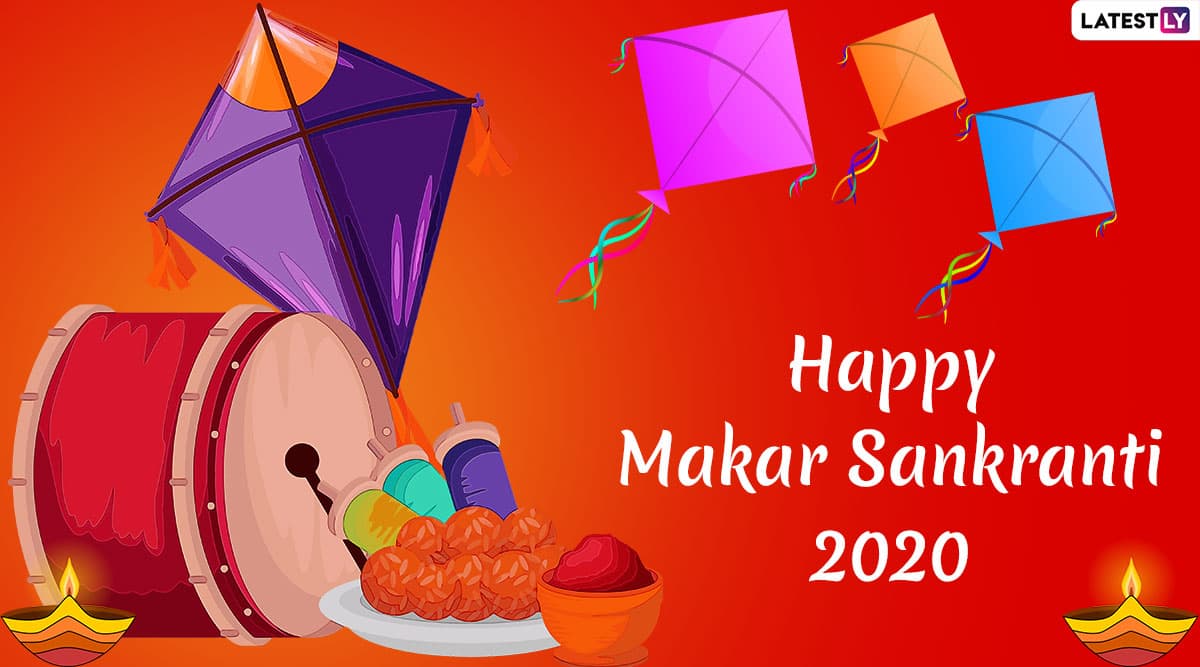 Happy Makar Sankranti 2020, readers! The occasion of Makar Sankranti is celebrated to commemorate the Sun God. The Makar Sankranti festival is celebrated yearly, on January 14. However, due to Hindu calendar correlation, some people will observe it on January 15. The observance of Makar Sankranti marks the ending of the winter solstice, and the start of longer and warmer days to come ahead. People celebrate it with zeal and enthusiasm. People also celebrate the festivities by sharing their feelings through Makar Sankranti wishes and greetings on WhatsApp, Facebook, and other popular social messaging apps. If you are looking for best Happy Makar Sankranti 2020 images, Makar Sankranti HD wallpapers, Sankranti wishes, Happy Sankranti 2020 greetings, and Makar Sankranti 2020 messages to send it to your loved ones, you will find it all below. Makar Sankranti 2020 Images & Wishes: WhatsApp Stickers, Sankranti Greetings, Quotes and Messages to Send to Your Loved Ones This Harvest Festival.
People can share these latest Makar Sankranti 2020 wishes and greetings through WhatsApp messages, Instagram posts, Facebook messages, Hike messages and other popular social media apps. It is a nice little gesture to reconnect with your dear ones and wish them with these warm greetings on the auspicious day of Makar Sankranti. Makar Sankranti 2020 Wishes & Til Gul Images: WhatsApp Stickers, GIF Greetings, Messages, Quotes and SMS to Wish on Uttarayan. 
If you are searching for the top and trending Makar Sankranti 2020 wishes and greetings to send to your dear ones on this festive day, we at LatestLY have the best picks for you. We bring you some of the most amazing wishes and messages which you can share on this festive occasion.
WhatsApp Message Reads: May Auspicious Festival of Makar Sankranti Fill Your Home With Joy. Have a Wonderful Makar Sankranti 2020.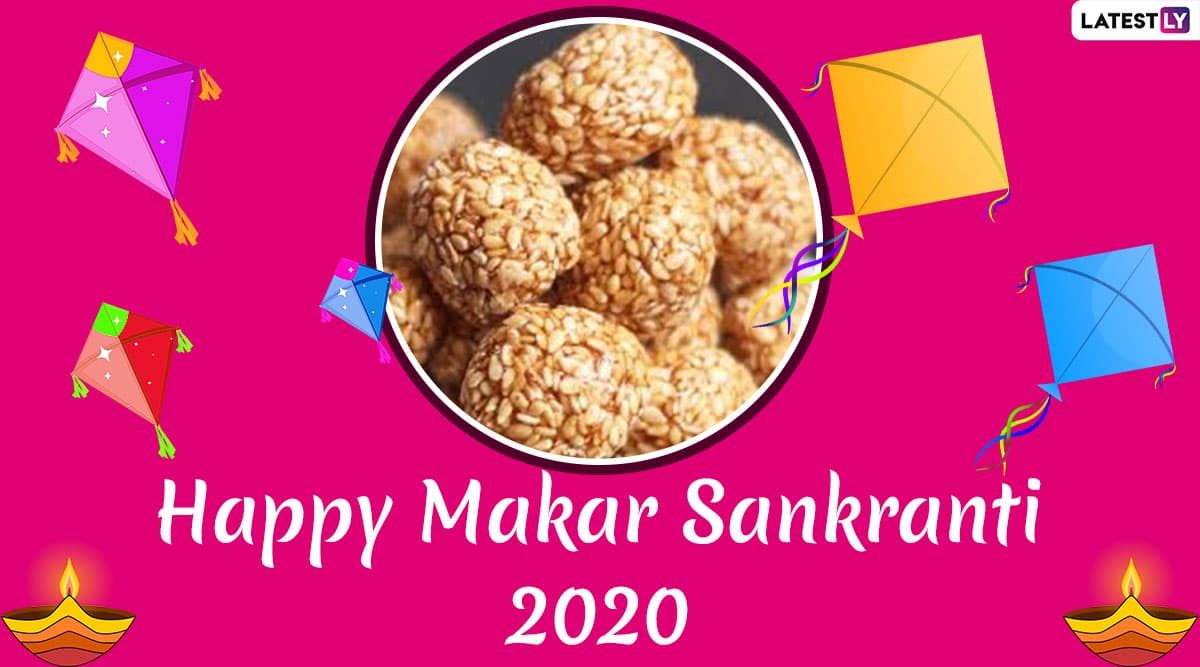 WhatsApp Message Reads: Wishing That the Rising Sun of Makar Sankranti Fills Your Life With Bright and Happy Moments. Happy Makar Sankranti 2020.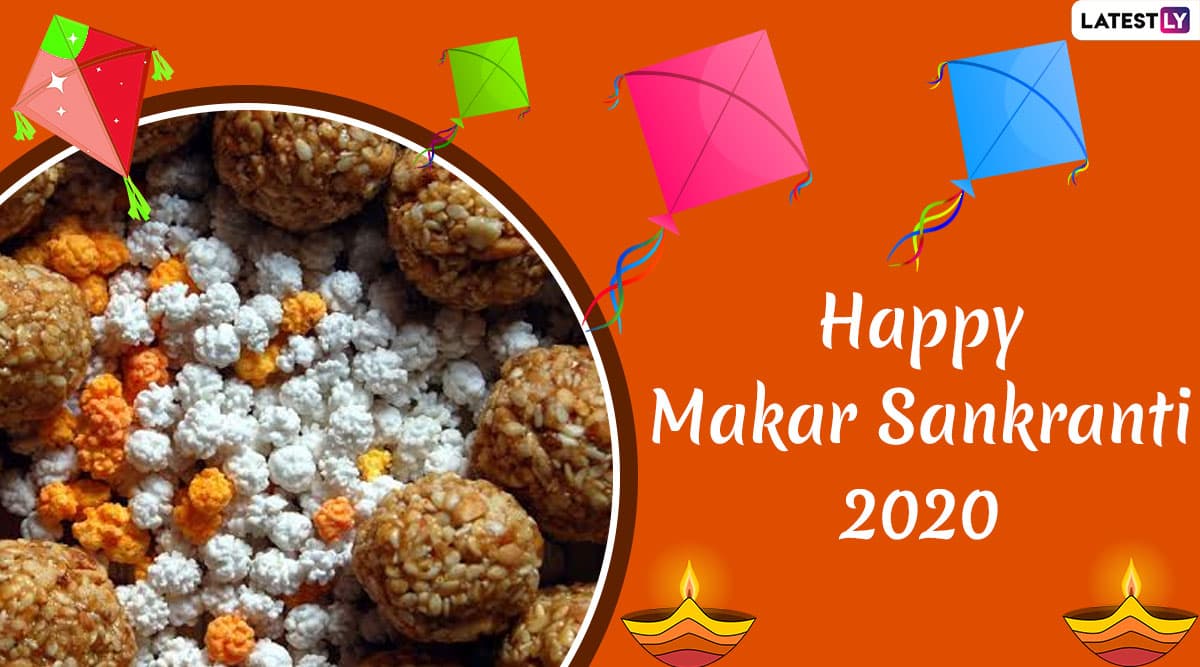 WhatsApp Message Reads: May There Be Happiness and Merriment, May There Be Success and Fulfillment, All This I Wish for You, on This Makar Sankranti 2020.
WhatsApp Message Reads: Sankranti, the Festival of the Sun Is Here! May It Bring You Greater Knowledge and Wisdom and Light Up Your Life for the Entire New Year. Happy Makar Sankranti!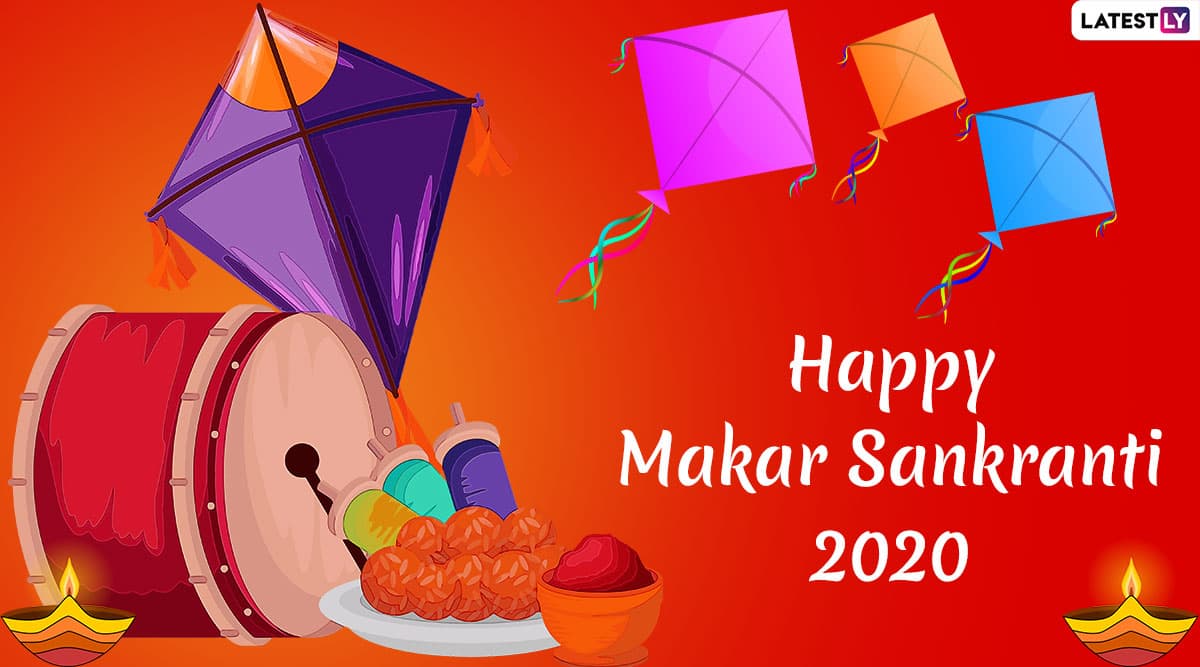 WhatsApp Message Reads: Sending You Warm Greetings on the Happy Occasion of Makar Sankranti. Have Lots of Fun on Makar Sankranti 2020.
Makar Sankranti 2020 Significance And Celebrations Associated With This Auspicious Festival
How to Download Makar Sankranti WhatsApp Stickers Online?
You can download Makar Sankranti WhatsApp Stickers online from the Play Store app. You will find a wide range of greetings, messages and images for the festival day. It includes photos and stickers of til gud and kite flying as well as bonfires. HERE is the link to download Happy Makar Sankranti 2020 WhatsApp Stickers from the app store.