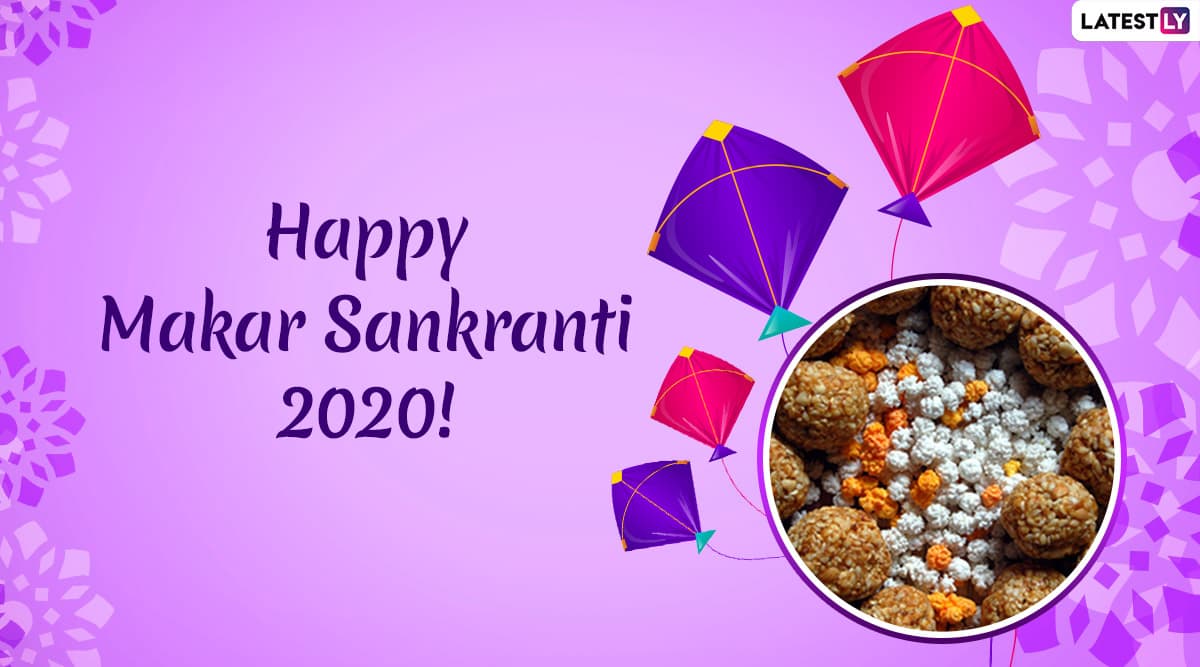 Makar Sankranti which is also known as Maghi or Uttarayan is celebrated in different ways across the country. According to beliefs, on Makar Sankranti, the holy river Ganga descended on the Earth. This is the reason why bathing in the Ganges river is considered of great importance on this day. People wish each other saying 'Happy Makar Sankranti' at the festival. As the festival approaches, we have compiled a list of Happy Makar Sankranti 2020 wishes and greetings which you can send your near and dear ones. It also includes WhatsApp Stickers, Sankranti Images, Quotes and Messages to share with family and friends.
It is said that on the day of Makar Sankranti, Lord Vishnu, announced the end of the war by ending the Asuras. Thus, this day symbolises the end of evils and negativity. Makar Sankranti is the main festival of Hindus. Makar Sankranti 2020 Wishes & Til Gul Images: WhatsApp Stickers, GIF Greetings, Messages, Quotes and SMS to Wish on Uttarayan. 
Makar Sankranti is celebrated throughout India and Nepal. This festival is celebrated sun entering Capricorn (Makara) sign during Paush month. The festival is usually celebrated on the 14th and 15th day of the month of January when the Sun enters the Capricorn sign. Loved ones shared wishes on this day via WhatsApp messages, Hike messages, Instagram posts, Facebook statuses, and other popular messaging apps. Here are a list of Happy Makar Sankranti wishes and messages, Sankranti WhatsApp Stickers and Facebook Status pictures for your friends and family:
WhatsApp Message Reads: I Hope You Always Soar, Just like the Colourful Kites That Dot the Sky. Happy Makar Sankranti 2020!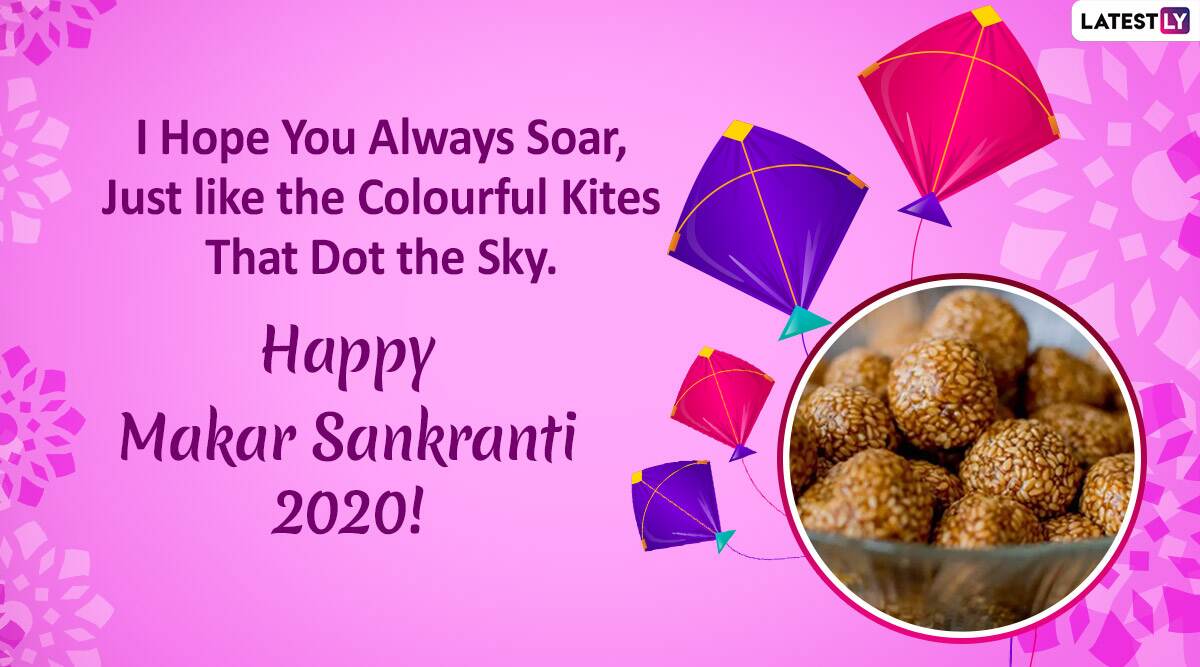 WhatsApp Message Reads: Gud Aur Tillee Kee Mithaas, Aasamaan Mein Kulaanchen Bharatee Patangon Kee Aas, Is Sankraanti Aapake Jeevan Mein Aisa Hee Ho Ullaas. Happy Makar Sankranti 2020.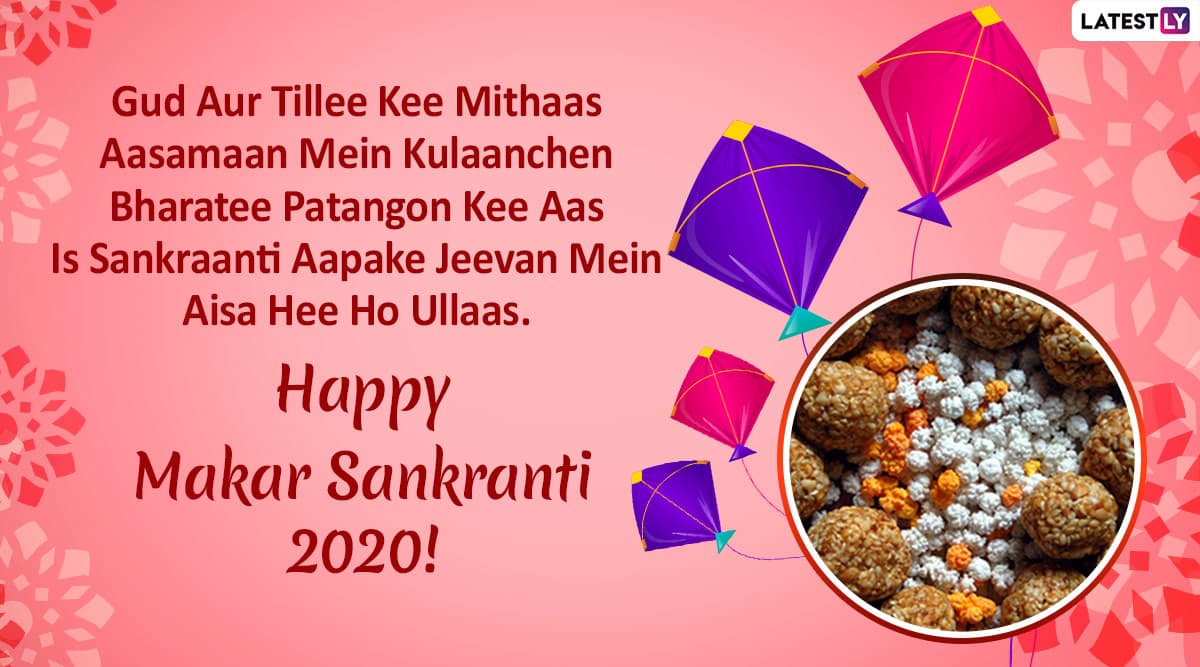 WhatsApp Message Reads: May the Makar Sankranti Fire Burns All the Moments of Sadness and Brings You the Warmth of Joy and Happiness and Love. Wishing You a Very Happy Makar Sankranti 2020!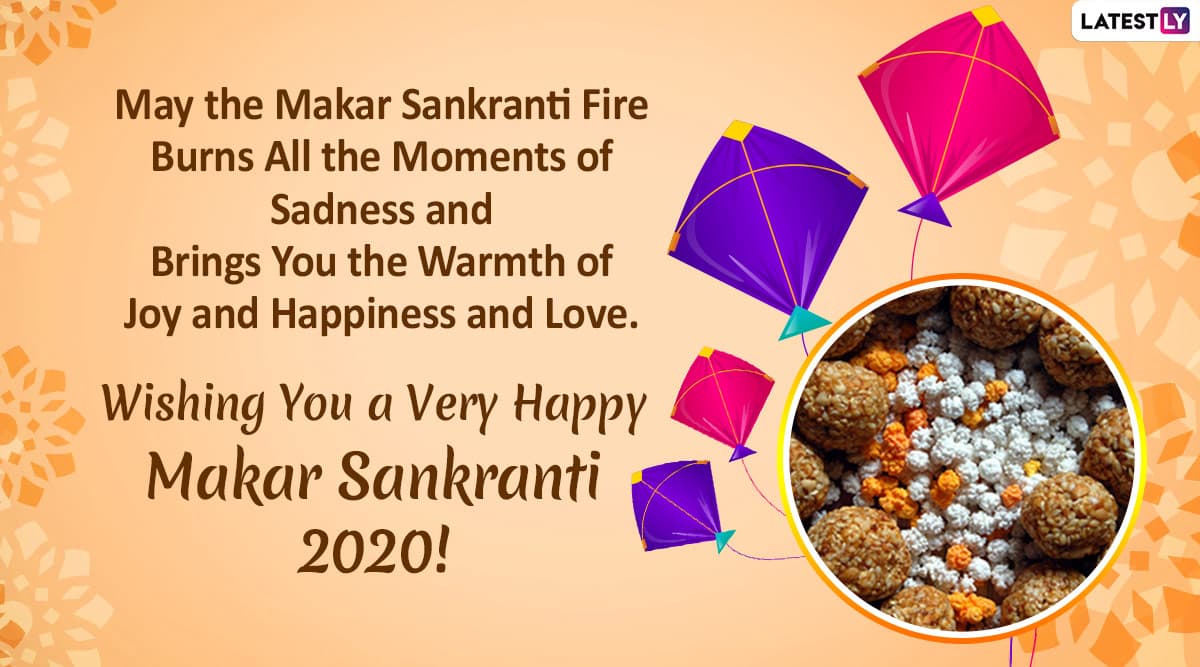 WhatsApp Message Reads: Udee Jo Patang to Khil Gaya Dil, Gud Kee Mithaas Mein Dekho Mil Gaya Til, Chalo Aaj Umang-ullaas Mein Kho Jaen Ham Log, Sajaen Thaalee Aur Lagaen Apane Bhagavaan Ko Bhog. Happy Makar Sankranti 2020.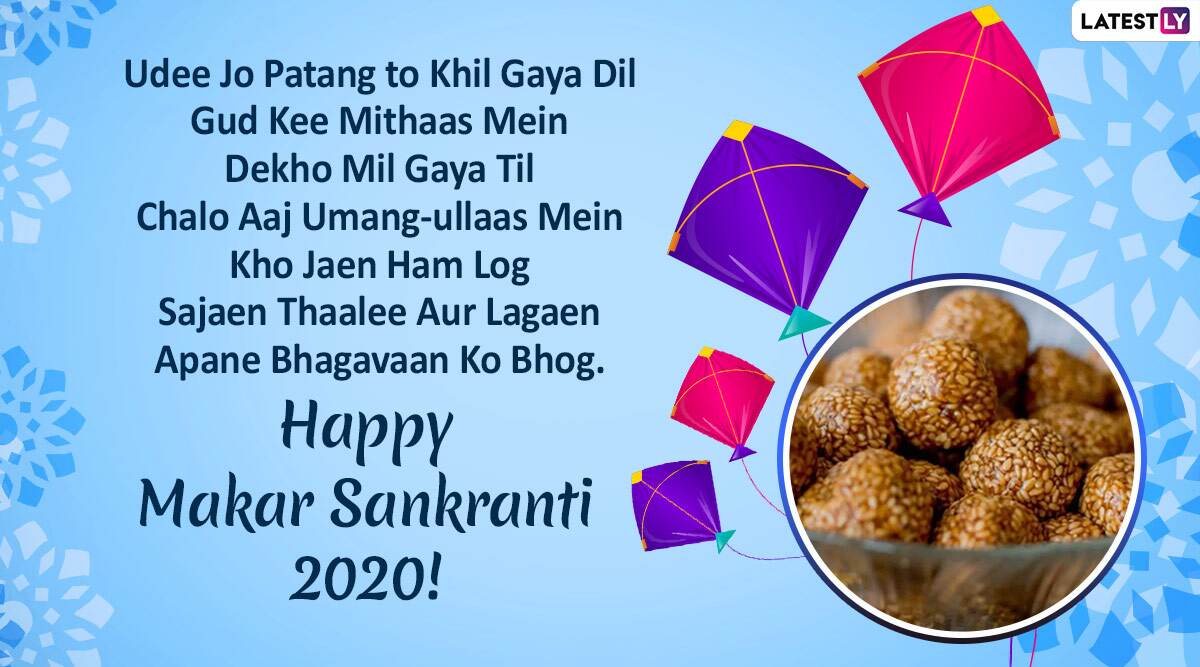 WhatsApp Message Reads:  Happy Makar Sankranti 2020! May the Sun Bring Rays of Joy and Happiness to You and Your Home.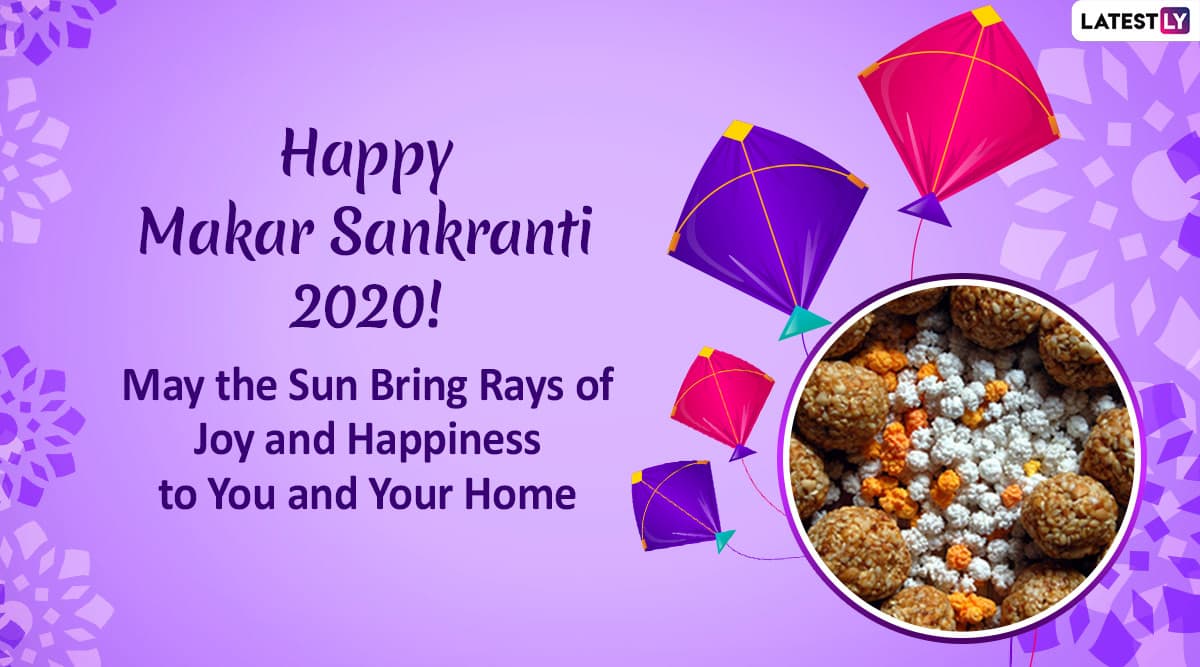 WhatsApp Message Reads: Baasamatee Chaaval Hon Aur Udad Kee Daal, Ghee Kee Mahakatee Khushaboo Ho Aur Aam Ka Achaar, Daheebade Kee Sugandh Ke Saath Ho Apanon Ka Pyaar, Mubaarak Ho Aap Sabhee Ko Khichadee Ka Ye Bheena Tyohaar... Happy Makar Sankranti 2020.
Makar Sankranti WhatsApp Stickers
WhatsApp being a widely used instant messaging platform, people use the same medium to send greetings and wishes. You can also send festival wishes using WhatsApp Stickers after downloading it from PlayStore.
Festivals like Makar Sankranti brings you closer to your friends and family. Make sure you spend quality time with them and share how much you love them. Here's from Latestly.com family best wishes for the day! May this Makar Sankranti brings in joy and prosperity in your life.