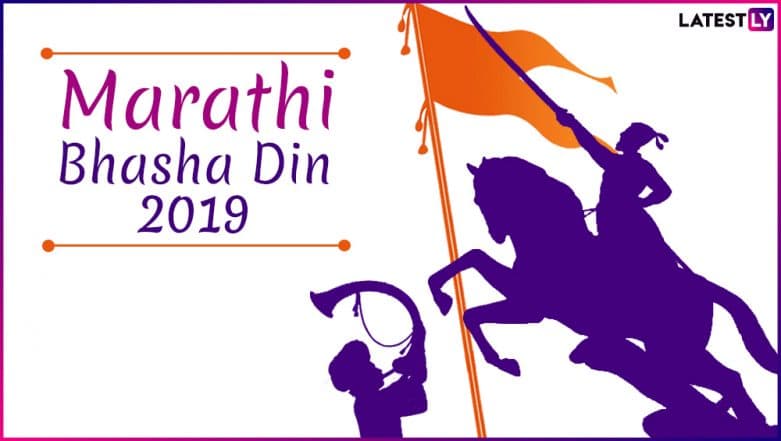 February 27 is celebrated as Marathi Bhasha Din and it is one of the very important days marked in the states of Maharashtra and Goa. It is marked to celebrate the birth anniversary of eminent Marathi poet Vishnu Vaman Shirwadkar, who was more popularly known as Kusumagraj. It is also called as Marathi Bhasha Diwas or Marathi Language Day. Primarily celebrated in the state of Maharashtra, it is also celebrated in parts of Karnataka and Madhya Pradesh. For the Marathi speaking community, it is a day to proudly celebrate the rich culture and the beauty of their language. International Mother Language Day 2019: Theme, Significance & History of the Day That Promotes Multilingualism.
History and Significance of Marathi Bhasha Din
Vishnu Vaman Shirwadkar also known as Kusumagraj was born on 27 February 1912. He was an eminent Marathi poet, playwright, novelist and short story writer who wrote a lot on freedom, justice and emancipation of the deprived. His works are considered among the masterpieces of Indian literature. His play Natsamrat is among the most renowned ones in Marathi literature. He has also got several state and National awards, including the Padma Bhushan in 1991. His work was too important in the field of Marathi literature and to honour his work, every year his birthday is marked as Marathi Bhasha Din.
The government introduced two awards in the year 2016 to promote the Marathi language. Marathi is the official language in the state of Maharashtra. It is the fourth most spoken language after Hindi, Bengali and Telugu. Among the list of most spoken languages in the world, Marathi ranks at 19th position. 15 Interesting Facts About The English Language.
To celebrate this day, school and colleges organise cultural programmes. There are essay and elocution competitions held in schools to highlight the importance of the language. Some other organisations or residential societies also arrange programmes to inculcate the importance of Marathi among the people.