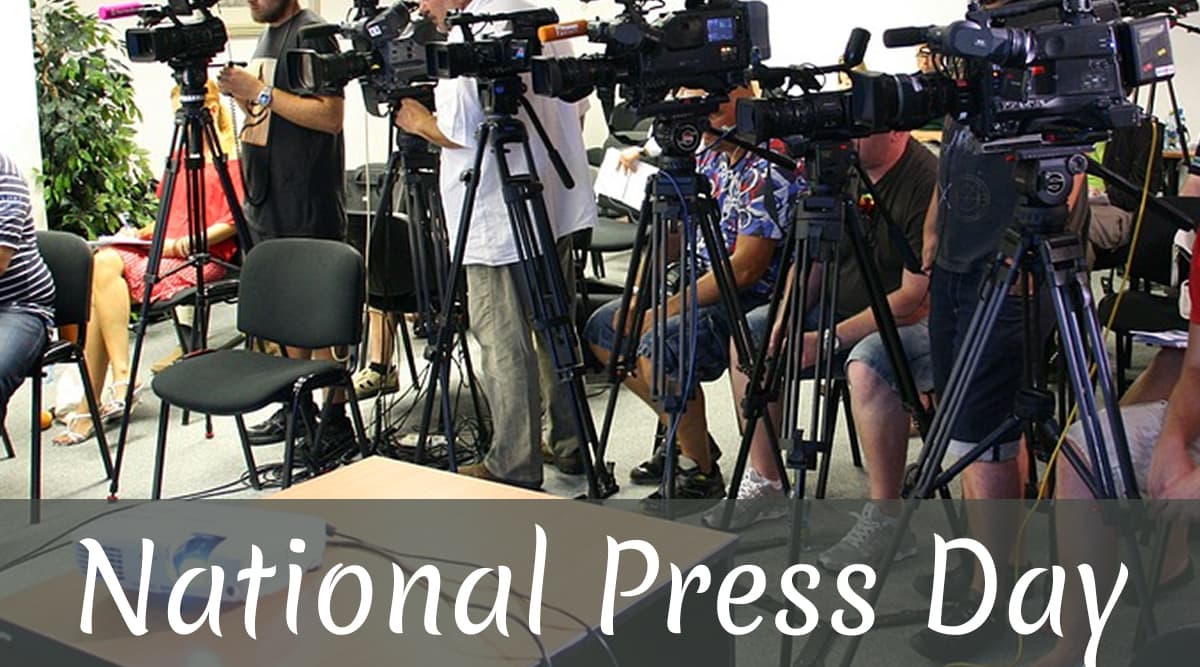 National Press Day is celebrated on November 16 to commemorate the establishment of the Press Council of India which regulates Indian media. National Press Day assumes more significance this year as India has dropped two places on a global press freedom index to be ranked 140th out of 180 countries. While threats to freedom of press continue to exist in India, there have been journalists who fearlessly did their job of making powerful people or groups accountable.
Journalism in India has seen a lot of changes since Independence in 1947. The four pillars of democracy are Judiciary, Executive, Legislature and Media. One of the most common tasks of the press is to make us aware of various social, political and economic activities around us. The most important responsibility of the media, however, is to ensure accountability and transparency in the functioning of all the above three systems. They face harassment, legal action and some time make supreme sacrifice of their lives in order to unearth the truth. Remembering Khushwant Singh, The Grand Old Man of Letters.
On this National Press Day, here's a list of Indian journalists who changed the face of journalism and exposed major wrongdoings:
1- Ramnath Goenka, who launched The Indian Express newspaper in 1932, was one of the few journalists who opposed Emergency imposed by former Prime Minister Indira Gandhi in 1975. In 2000, India Today magazine, named him amongst their list of "100 People Who Shaped India".
2- Pronoy Roy shot to fame with his news program in Doordarshan in the 90s. Known for his in-depth reporting and news analysis skills, Roy is credited for grooming an entire generation of broadcast journalists. He is also the founder of television production house NDTV which runs multiple news channels.
3- Vinod Dua is one the pioneers of Hindi broadcast journalism. He has been associated with television press from Doordarshan, a government-controlled, black and white, single-channel entity, to the present-day multi-channel transnational satellite TV industry.
4- Shalini Singh is known for her investigative journalism. Her works include exposing links between Robert Vadra and real estate developer DLF in connection with alleged land grab case. She exposed the illegal mining in Goa and the devastation caused by unplanned tourism. Shalini recieved prestigious Ramnath Goenka award in 2013 for her reporting on environmental issues.
5- Chitra Subramaniam Duella is popularly known for her investigation in the Bofors-India Howitzer deal, infamously known as Bofors Scandal, which is widely believed to have contributed to the electoral defeat of former Prime Minister Rajiv Gandhi in 1989. Chitra has worked with India Today, The Hindu, The Stateman and The Indian Express. She is also the co-founder and Managing Editor of The News Minute.
6- Ayaz Memon is one of the leading sports journalists in India. After graduating in economics and law from Bombay University, Ayaz pursued journalism as a career. He worked with Mid-Day, Bombay Times and DNA apart from being editor of Sportsweek magazine and sports editor of the Times of India. Apart from scores of Test and ODI cricket matches, Ayaz has also covered 9 Cricket World Cups, the 2006 Football World Cup, the 1988 Olympics, Wimbledon in 1991 and 1993, the 1998 and 2010 Commonwealth Games and the 1990 Asian Games.