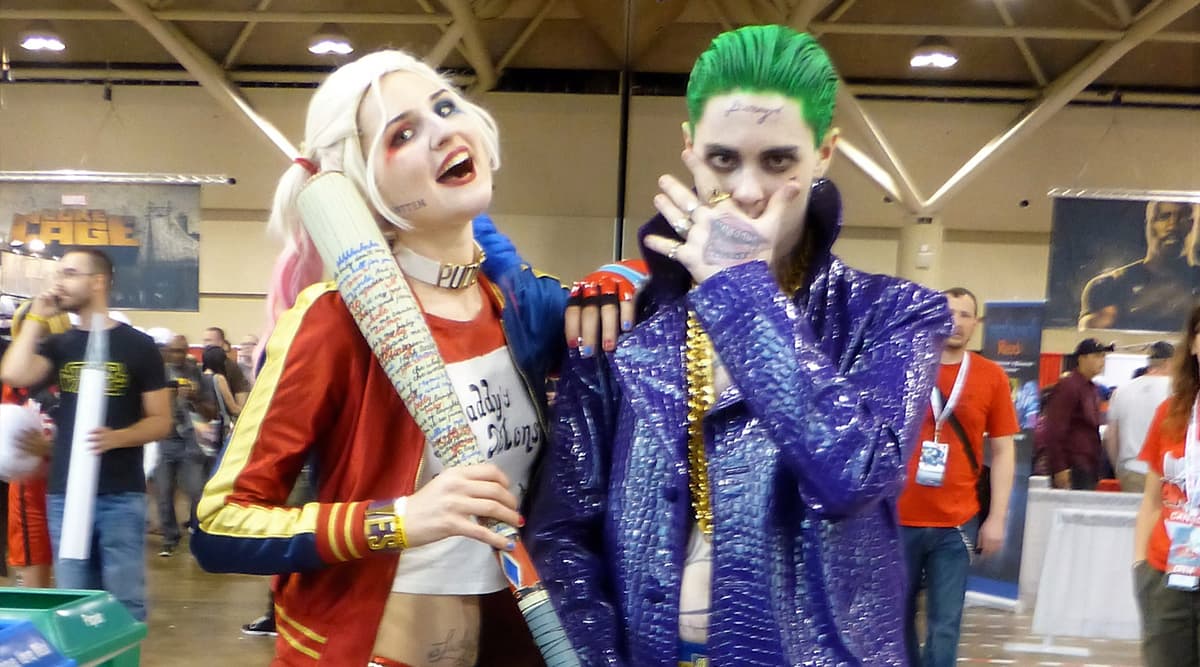 Pornhub, a very popular adult entertainment website has revealed the top-most searches for the sex videos during the night of Halloween 2019. Harley Quinn and The Joker, supervillain characters topped this light according to their latest Halloween 2019 insights. The other searches for sexy costumes and characters included nurse, kitty and a maid, among the top 10 ones for the night. Other pop culture characters like Captain Marvel, Harry Potter, Aladdin, Nun were the other choices for the character costumes in XXX videos on the porn site. Pornhub Awards 2019 Winners List and Performances: From Bella Thorne's BDSM-Themed Adult Film to Bad Bunny's Electrifying Act, Here's Everything You Want to Know (Watch Video).
Halloween is associated with dressing up in special costumes, more of the ghoulish kind. So while watching porn too, people had their preferences of costumes and characters on the night of October 31. DC Comics Harley Quinn and The Joker were the topmost searches. Followed by teacher, maid, succubus, bunny, kitty cat among the top five. The other costumes were of princess, police, vampire, nurse, wonder woman among many others on the list. Bella Thorne Wins First XXX Movie Award at Pornhub Awards 2019 After Leaving Disney Career For Porn.
Check The Halloween Insights on Pornhub: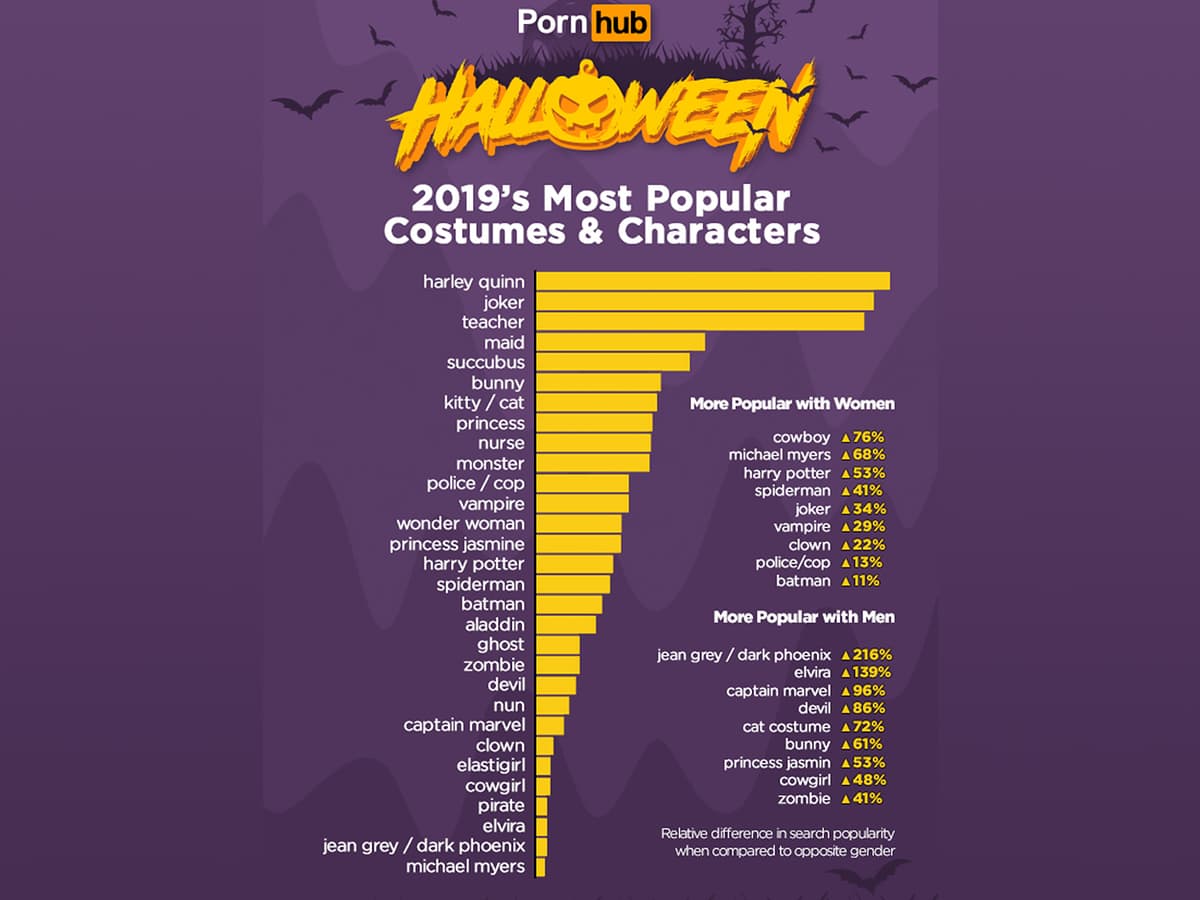 For women, 76% of them searched for cowboy videos. Harry Potter, Spiderman, Joker, Vampire and Batman were the other choices among female. Men prefered more goth with over 216% searching for "Jean Grey" or "Dark Phoenix" and 139% for Elvira. Since Halloween is a time to be out and celebrate, the traffic on the adult video streaming website also saw a drop. But the number grew past 1 am on Halloween night.
The search for Joker sex videos had grown tremendously after the release of the film. Reports stated, over 741,000 searches involving the word Joker were recorded within a few days of the big release. A similar trend of surging searches for a superhero or supervillain characters has been on this porn site in the past too.