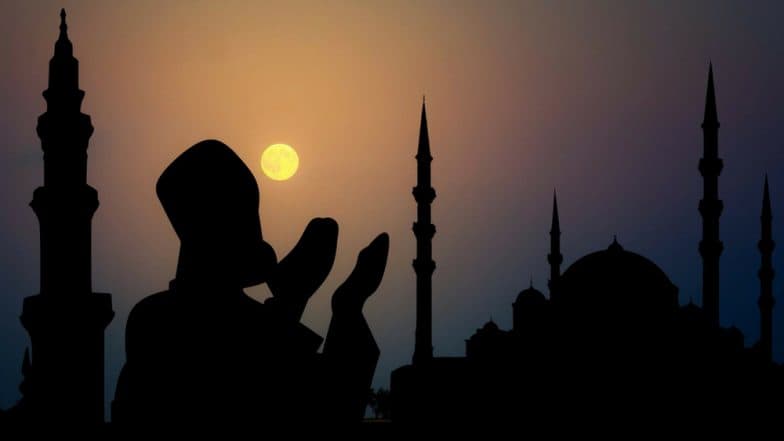 The announcement of schedule for the upcoming Lok Sabha elections 2019 has sparked a row in India, with a section of the political establishment alleging that the Muslim voters - who form nearly 15 per cent of the country's electorate - could be subjected to hardship as three polling phases clash with the holy month of Ramzan. Check Full Lok Sabha Elections Schedule.
Muslims, who are obligated to fast between dawn to dusk during the Islamic month, may turn away from the polling booths fearing the serpentine queues of voters. This apprehension has been raised by the Trinamool Congress (TMC) and the Aam Aadmi Party (AAP). Unnecessary Controversy Being Created: AIMIM Chief Owaisi.
Responding to their concern, the Election Commission of India (ECI) said that the fasting dates were kept in mind by the polling body before preparing the schedule. The Commission has, therefore, ensured that no voting will be held on Friday -- when afternoon congregational prayers are attended to by the Muslim community.
Prominent Muslim leader and Hyderabad lawmaker Asaduddin Owaisi dismissed the apprehensions raised by the TMC and the AAP, calling it a needless controversy.
"Fasting is obligatory on Muslims. We cook, work, clean and take care of our families while fasting. It's an insult to Muslims to say that Ramzan will affect our voting. In Ramzan, Shaitan (devil) is enchained - inshallah one will use their vote to defeat his agents," he said.
Ramzan 2019 Dates: Likely Schedule of Islamic Holy Month Amid Lok Sabha Elections Controversy
Amid the controversy over the dates of election, LatestLY shares with you below the likely schedule of the fasting month. Ramzan is still over 50 days away -- and the Islamic calendar revolves using the lunar cycle, rather than the fixed date-system used in the Gregorian calendar. Therefore, there are a few scenarios which would determine the final dates.
Scenario-1
If both Rajab and Shaban (months preceding Ramzan) end with 29 days, then Ramzan will begin from the evening (post-sunset) of May 5, and May 6 would be the first date of fasting. The fasts would then continue till either June 3 or 4, depending on the moon sighting of Shawwal (the Islamic month whose first day is celebrated as Eid-al-Fitr.
Scenario-2
If Rajab ends in 29 days and Shaban in 30, or vice versa; then Ramzan woud begin from the evening of May 6 (post sunset), and the first fast would be observed on May 7. The month would continue till June 4 or 5, depending on the sighting of Shawwal moon.
Scenario-3
If both Rajab and Shaban end in 30 days, then Ramzan would begin on the evening of May 7 (post sunset), and the first fasting date would be May 8. The The holy month, in this scenario, would end on June 5 or 6, depending on the sighting of Shawwal moon.