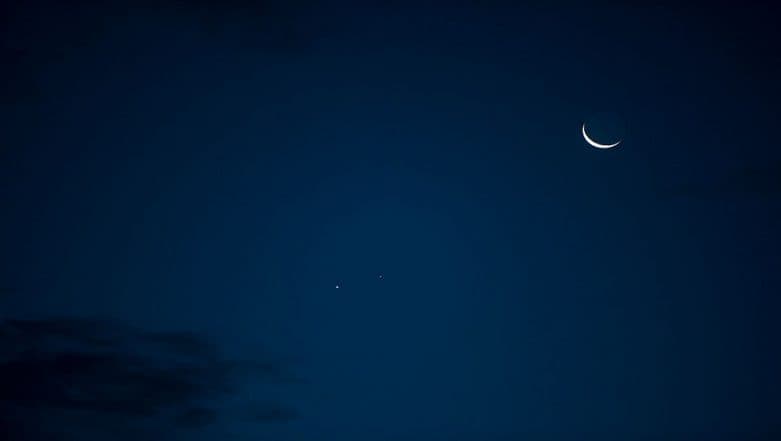 The Hilal Committees in all state capitals will convene this evening to decide on whether the crescent has been spotted or not. Personnel assigned by the Hilal committees are on the lookout for the moon, the sighting of which will begin the month of Ramzan. If the moon is sighted today, the Ramadan 2019 fasts will begin from tomorrow. Catch Live News Updates on Ramzan Moon Sighting in India Here.
If the moon remains unseen, the month of Ramadan, popularly referred to as Ramzan in the Indian subcontinent, will begin from Tuesday, May 7. The sighting of moon will also lead to the start of Taraweeh namaz -- the special night prayers in Ramzan in which the entire Quran is recited throughout the month.
Watch Live Streaming of Ramzan Moon Sighting News & Updates Below Via News 18 Urdu:
Out of all the Hilal Committees, a special watch would be maintained on the decision taken by the crescent sighting bodies of Hyderabad, Mumbai, Kolkata and Patna, who hold much influence on the community's decision-making. The announcement of Delhi Jama Masjid Shahi Imam will also be keenly awaited.
Apart from India, attempts to sight the crescent will also be undertaken in neighbouring Pakistan, Afghanistan, Sri Lanka and Bangladesh, along with the Southeast Asian region of Indonesia, Malaysia, Thailand, Myanmar, Brunei and Singapore.
In the Kingdom of Saudi Arabia (KSA), where the Hilal committee had convened on Saturday to sight the crescent moon, an announcement was made that Ramadan fasts will be observed from may 6 as the moon was not sighted.