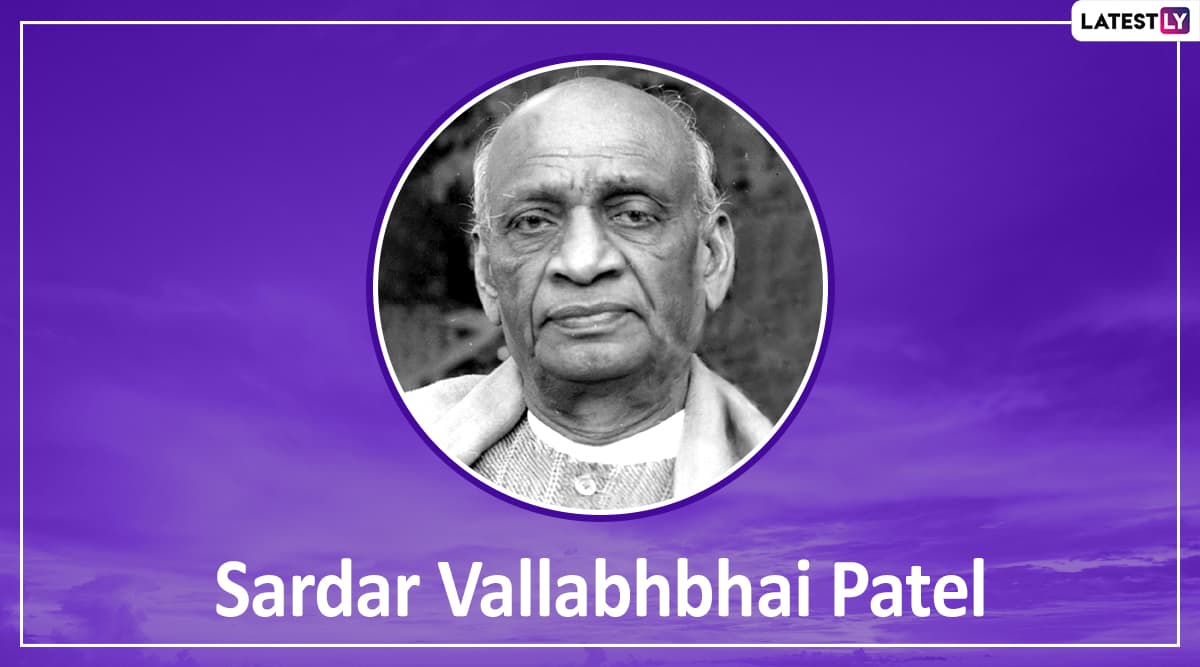 Mumbai, December 15: Sardar Vallabhbhai Patel, known as the "Iron Man of India" for his instrumental role in merging many a princely states with Independent India, died on this day in 1950. It's been 69 years since Patel, also the first Home Minister of India, passed away but his legacy remains strong and is only growing with every passing year. Sardar Patel was a man of action whose words gave one a peek into his personality. On the 69th death anniversary of one of India's freedom struggle's tallest leaders, we remember Sardar Patel by recalling some of his quotes. Sardar Vallabhbhai Patel 144th Birth Anniversary: Did The Sardar Had Differences With Jawaharlal Nehru? Other FAQs Related to 'Iron Man of India'.
Sardar Patel breathed his last on December 15, 1950 in Mumbai (then called Bombay Presidency). He was born on October 31, 1875 in Nadiad in Gujarat. Sardar Patel was highly influenced by Mahatma Gandhi and the below quotes reflect that as well. Sardar Vallabhbhai Patel Was a 'Man of Detail' in True Sense of Term, Says PM Narendra Modi During Mann Ki Baat.
Sardar Vallabhbhai Patel Quotes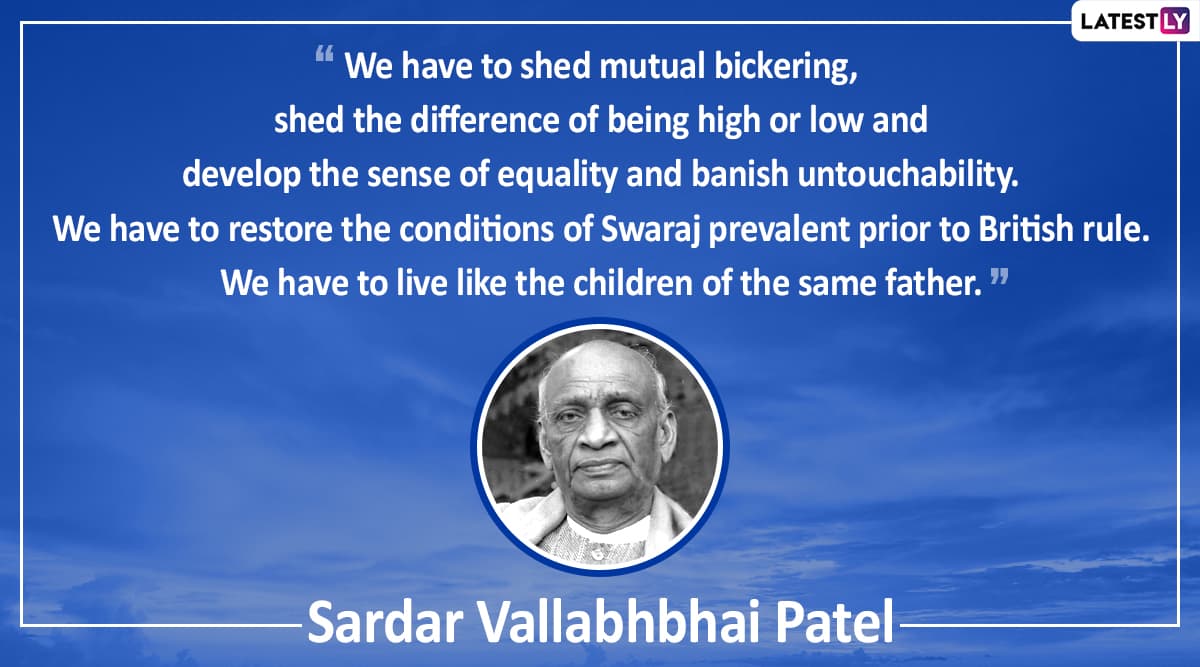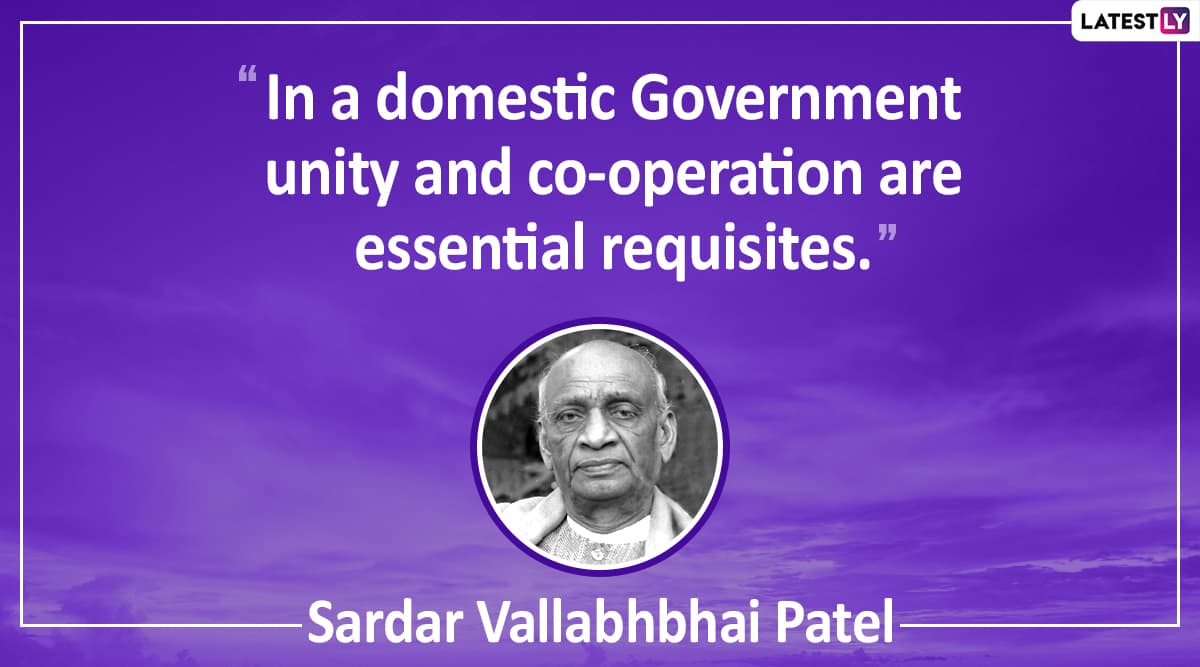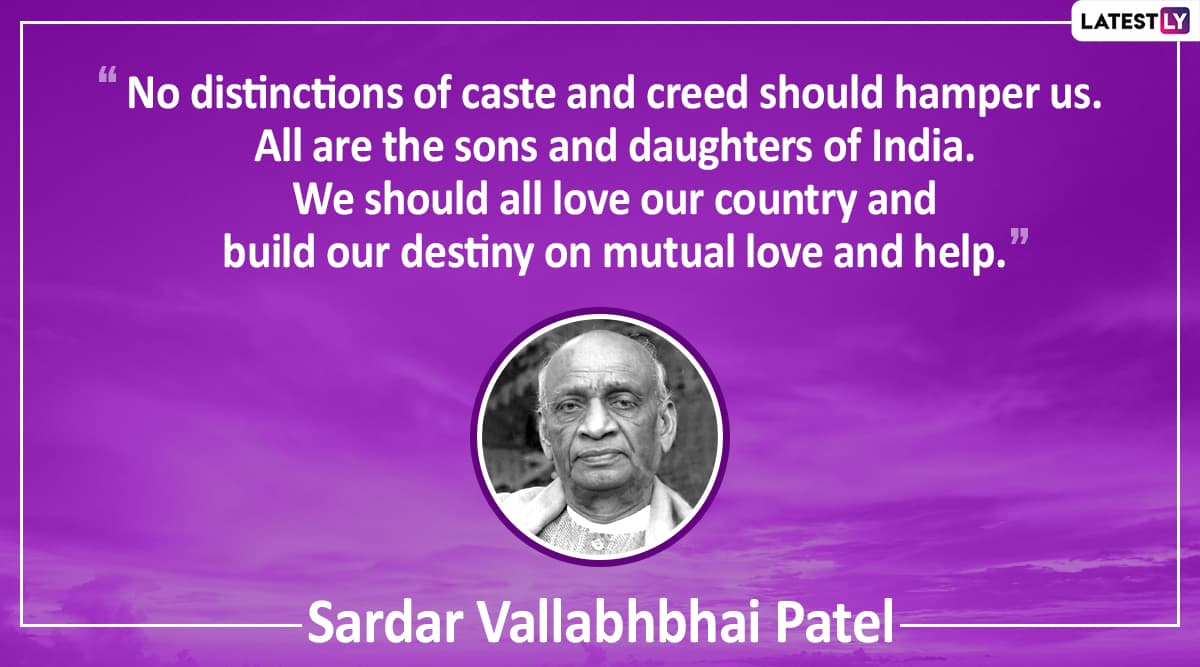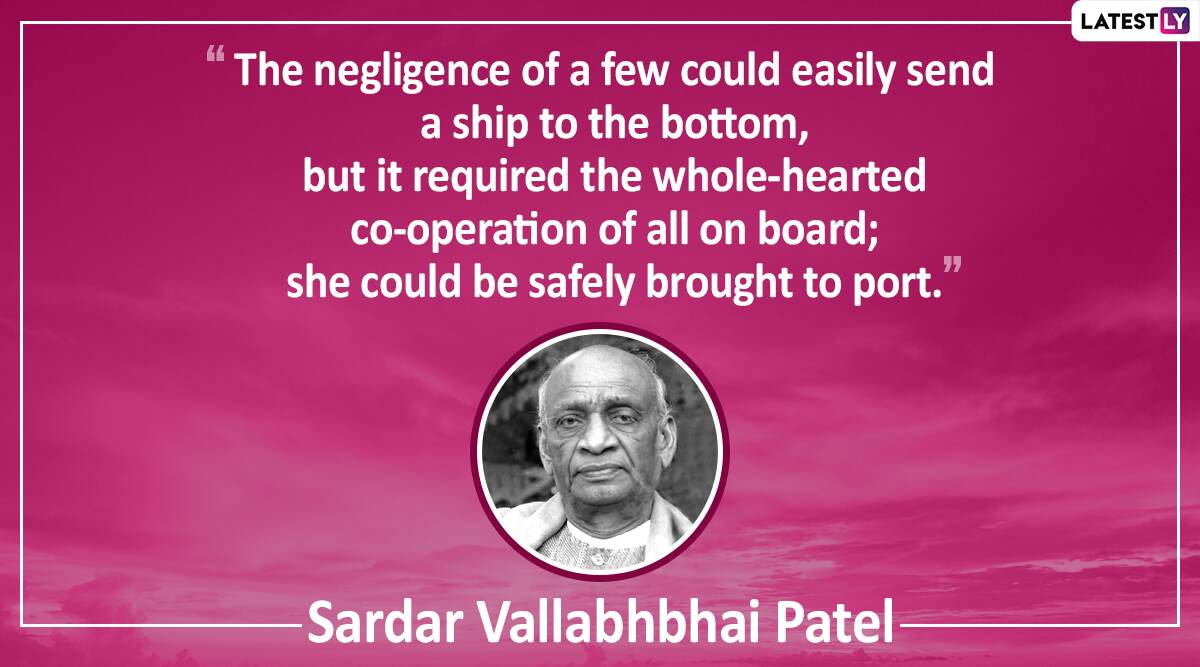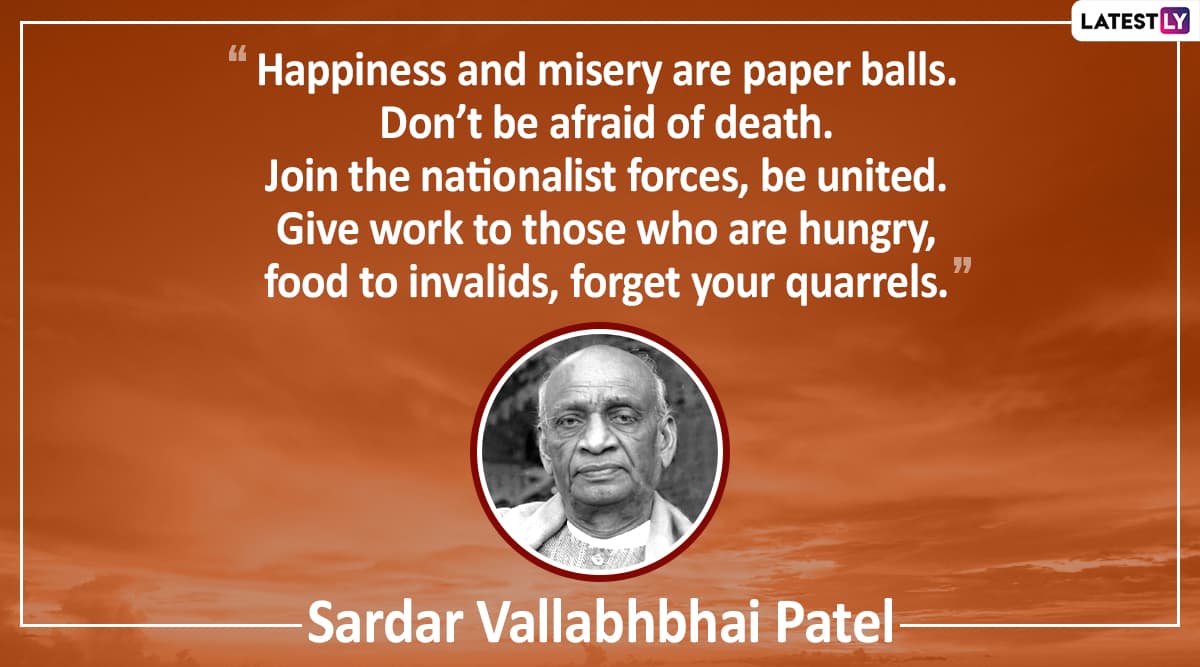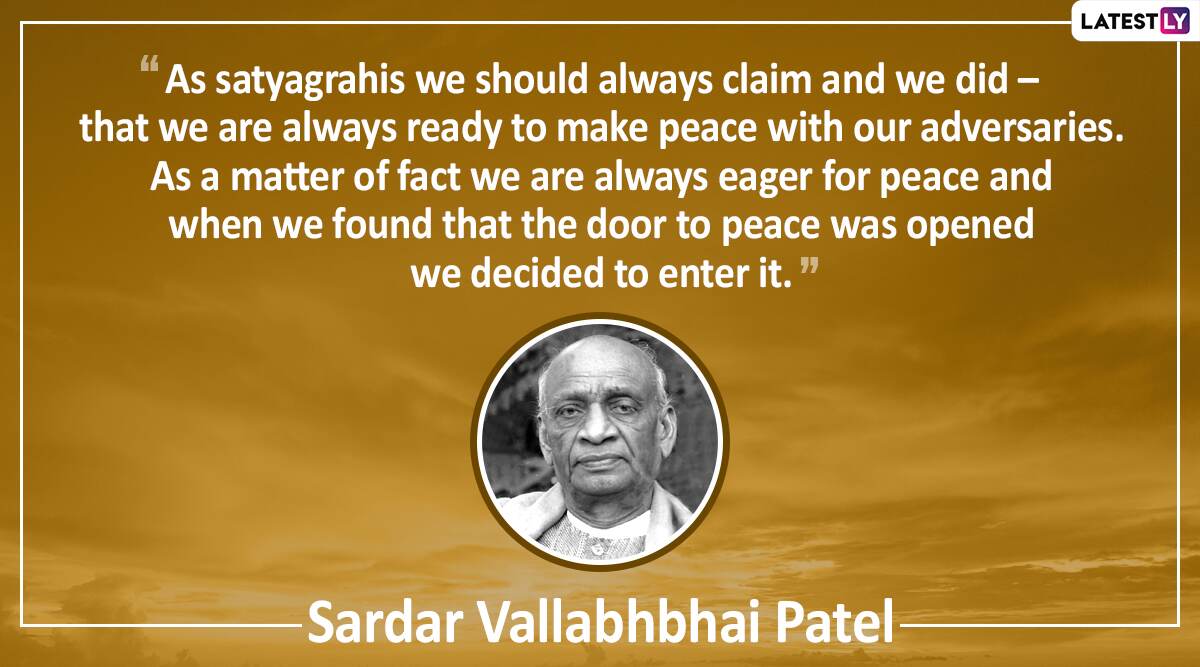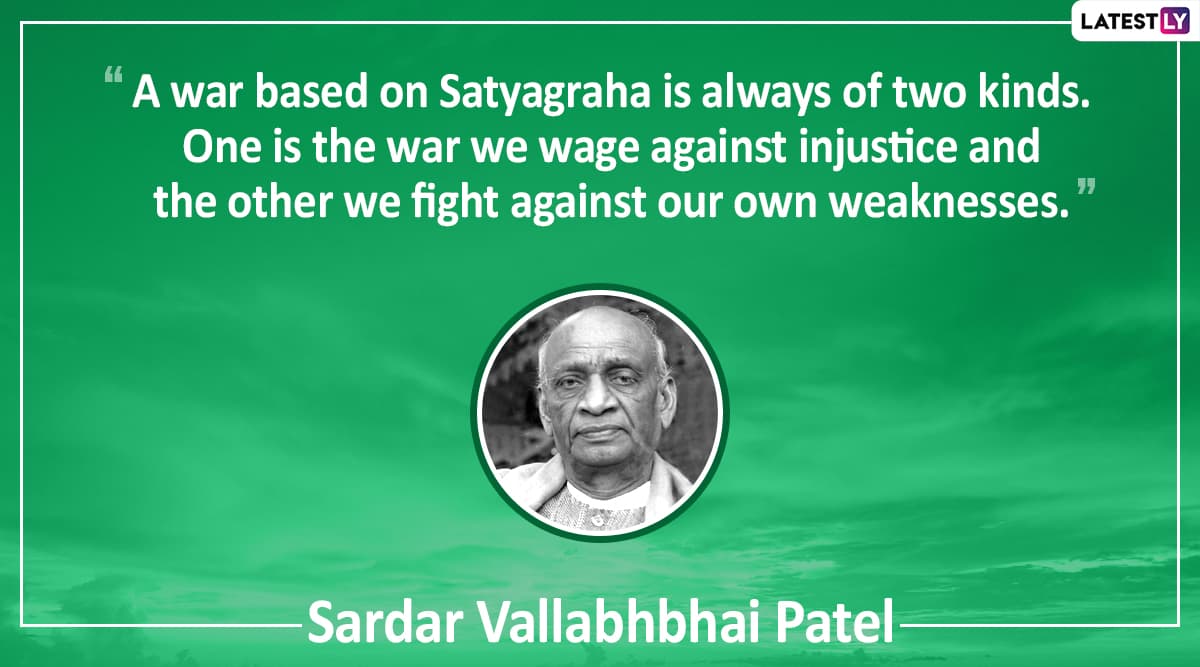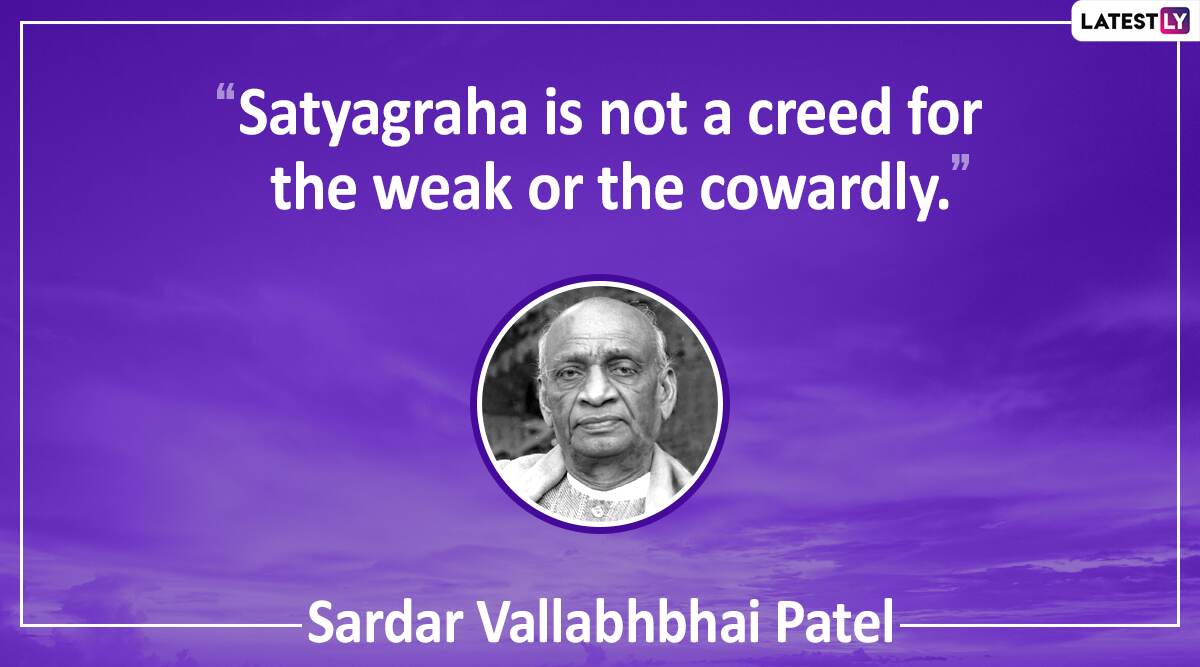 Sardar Patel passed away at the age of 75 at Mumbai's Birla House. His health had began deteriorating in the summer of 1950, and continued to worsen in the next six months. On December 15 that year, he suffered a major heart attack and died. At the cremation held at Mumbai's Marine Lines, a crowd of over 1 million gathered, including the then Prime Minister Jawaharlal Nehru. Patel remained a Congressman all his life and his contribution to Independent India and the freedom movement can never be forgotten.