We are celebrating Swami Vivekananda Jayanti on January 12. He was a great Hindu monk and patriot who looked forward to a modern India with a foundation of Vedic spiritual ideals and philosophies. Since 1985, India commemorates National Youth Day or Yuva Diwas on Swami Vivekananda's birth anniversary. As is the new-age tradition of exchanging wishes and greetings on religious festivals and important events, people wish each other on Swami Vivekananda Jayanti. We had provided quotes and greetings, and it's time for images and HD wallpapers that you can download for free online and send it to your family and friends. Swami Vivekananda's Iconic 1893 Speech in Chicago: Watch Full Video & Audio of the Historic Address at the US Parliament of World's Religions.
According to Hindu calendar, Swami Vivekananda was born on Krishna Paksha Saptami after seven days of Paush Purnima, corresponding to January 12 in the Gregorian calendar. Vivekananda was a chief disciple of Ramakrishna, a famous saint in the 19th century. Swamiji popularised Vedanta and Yoga to the Western world and raised interfaith awareness. He is renowned for his speech which began, "Sisters and brothers of America ...," before introducing Hinduism at the Parliament of the World's Religions in Chicago in 1893. Swami Vivekananda Jayanti Greetings 2019 Wishes: Best WhatsApp Stickers, Messages, GIF Image Greetings to Send Across on 156th Birth Anniversary of Great Influencer.
Swami Vivekanand has been an influential figure in the history of India. On his birth anniversary, youth celebrate it by remembering the great leader and his teachings. Here's a collection of Swami Vivekananda Jayanti images in HD for free download online, free wallpapers, Swami Vivekananda quotes, greetings, wishes, photos, to wish on National Youth Day or Yuva Diwas.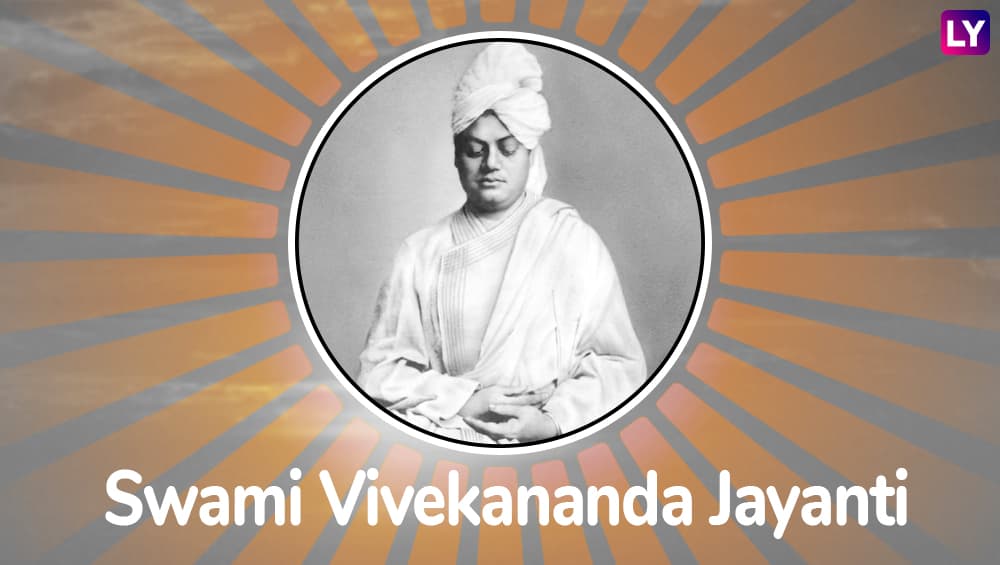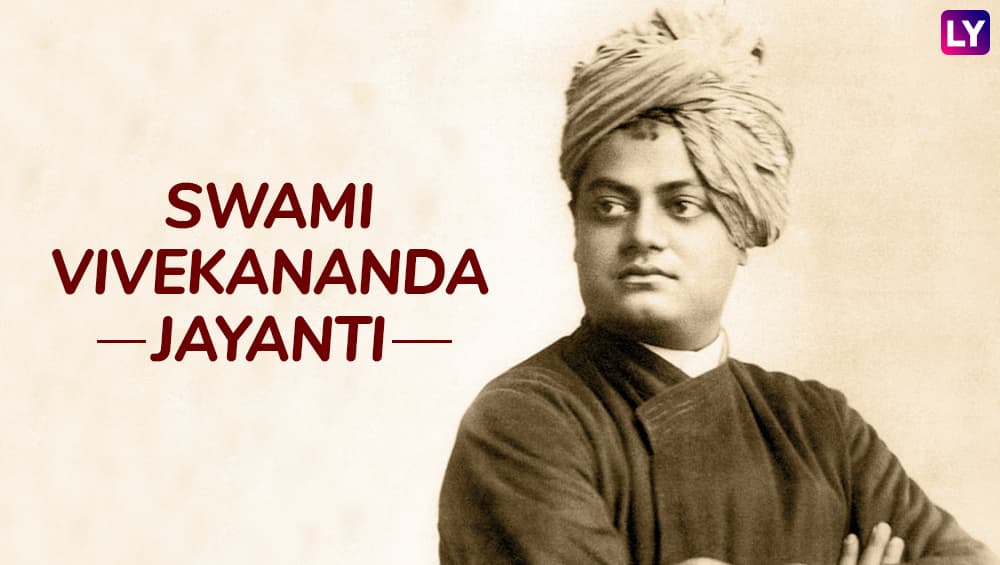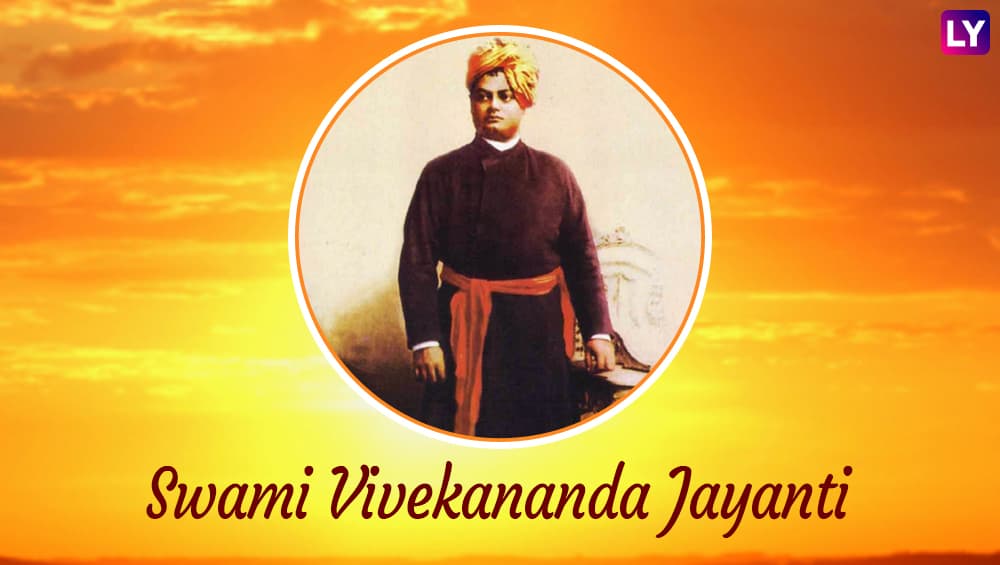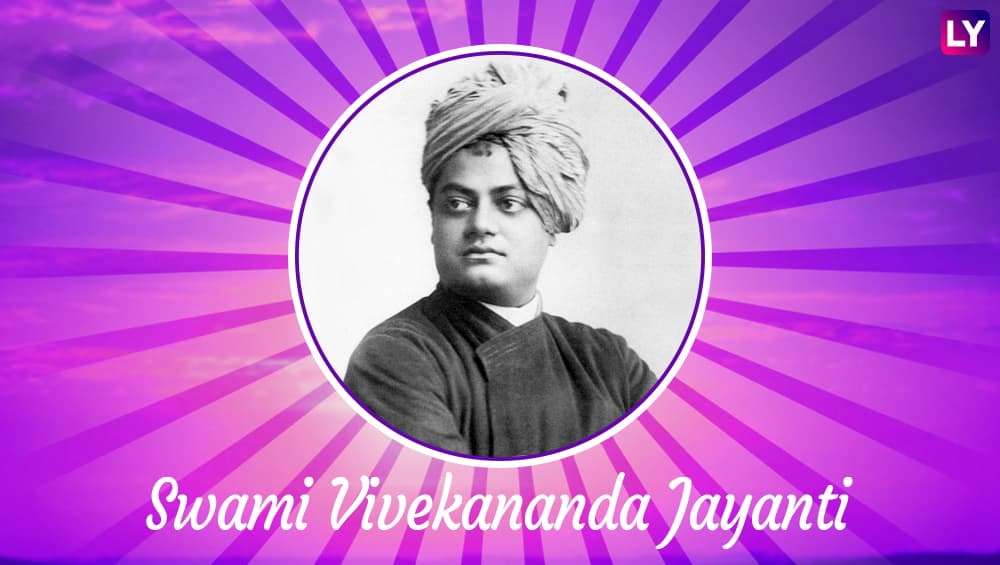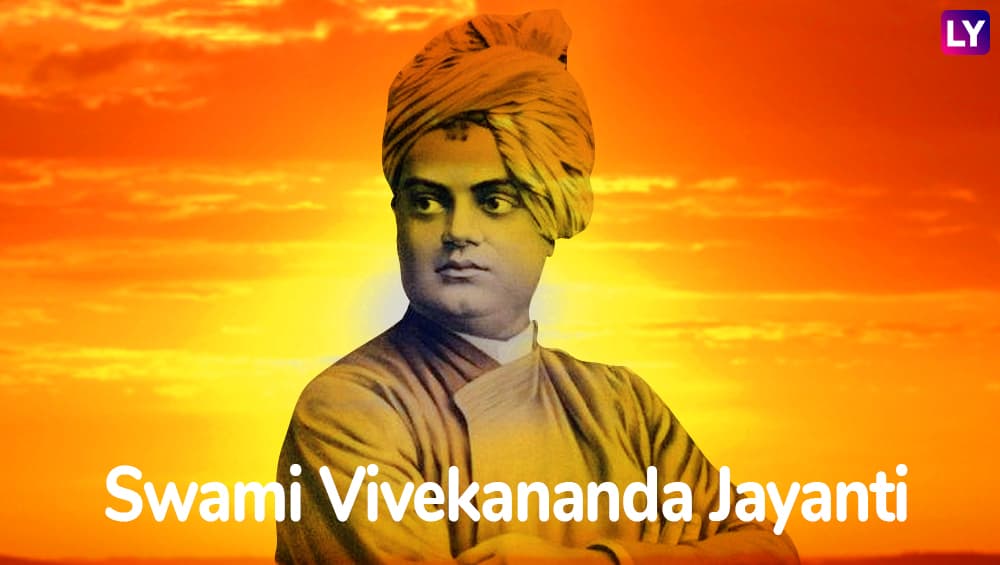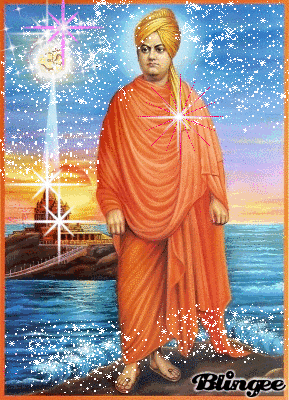 1. You have to grow from the inside out. None can teach you, none can make you spiritual. There is no other teacher but your own soul.
2. Never think there is anything impossible for the soul. It is the greatest heresy to think so. If there is sin, this is the only sin, to say that you are weak, or others are weak.
3. Ask nothing; want nothing in return. Give what you have to give; it will come back to you, but do not think of that now.
4. Condemn none: if you can stretch out a helping hand, do so. If you cannot, fold your hands, bless your brothers, and let them go their own way.
5. Where can we go to find God if we cannot see Him in our own hearts and in every living being.
We hope you liked this lovely collection of Swami Vivekananda quotes, greetings, images, wallpapers, wishes and messages. Wish you all a very Happy National Youth Day and Swami Vivekananda Jayanti ki Shubhkamnayen.