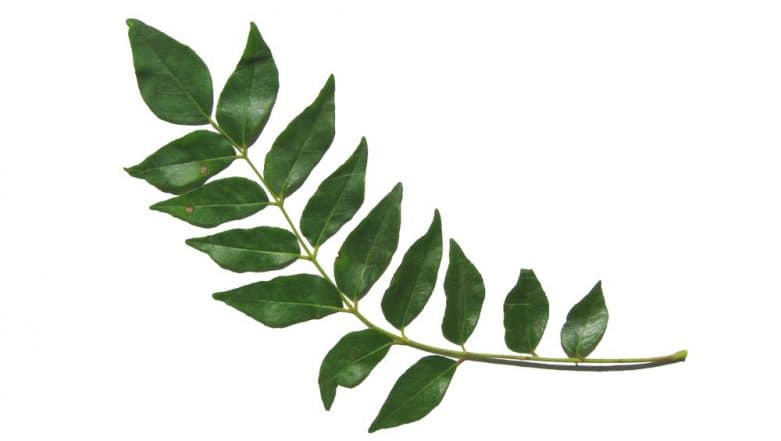 Curry leaves is not a new name in the Indian household. Also known as kadi patta or sweet neem leaves, it has so many health benefits that will boggle your mind. In India, curry leaves have been used as tempering (tadka or tempering) for a very long time to enhance the taste. A little bit of curry leaves in heated oil or ghee added to food like cooked lentils (dal) or khichdi gives it a little edgy taste that you'll remember. However, only a few people know that curry leaves are packed with more nutrients than one can count. It is rich in fiber, carbohydrates, iron, phosphorous, calcium, and various vitamins like vitamin B, A, C, and E. Curry leaf is not only a natural ingredient for a better heart functioning but also has abilities to fight infections. Apart from its health benefits, curry leaves also an amazing natural remedy for your beauty woes related to hair and skin. You might want to look at a few health benefits of curry leaves have countless:
Weight loss
Did you know one of the most amazing health benefits of curry leaves is that it can help burn bad cholesterol and body fat stored in your body. Rich in 'Mahanimbine' which is an alkaloid known to have anti-obesity and lipid-lowering effects curry leaves should be your go-to natural ingredient to help lose weight. Moreover, if coupled with good exercise it can help reduce the cholesterol and triglyceride levels which in turn, help lower body weight.
Diabetes
If you are a diabetic and haven't included curry leaves in your diet, you are missing out on a lot. Rich in flavonoids, a glycoside substance curry leaves are an amazing anti-diabetic natural ingredient. Flavonoids show its effects on the insulin activity hence controlling blood sugar levels. Also, the fiber present in curry leaves helps to decrease blood sugar and inhibits absorption of excessive carbohydrates.
Hair loss
Including Curry leaves in your haircare routine is a great way to enhance your overall hair health and its growth systems. Right from helping stop hair loss to promoting hair growth and hair strengthening, it is the real natural hair tonic your hair needs. Curry leaves are rich in iron which gives a boost to your hemoglobin levels. Not only that, curry leaves are rich in antioxidants, amino acids, beta-carotene and other micronutrients that are amazing for hair growth and strengthening. Curry leaves are also great for premature greying of hair because of the micronutrients packed in it.
Anemia
Anemia, a condition wherein you suffer from having lesser than a normal number of red blood cell count/hemoglobin has become a very common problem these days, especially among women. Fresh green curry leaves are known to be rich iron and folic acid. Both the compounds are very necessary to help beat anemia. Folic acid is known to carry and help the body absorb iron and curry leaves have both these compounds.
Improved Digestion
Curry leaves have been used for its medicinal properties since ages. It is rich in nutrients and properties are known to combat indigestion, help treat diarrhea and nausea too. The flavor curry leaves are known to ease the irritation in the intestinal walls causing smooth digestion. A good digestive system also helps aid weight loss.
Detoxification
Rich in antioxidants, curry leaves are also known to improve the process of body detoxification. It helps the body to remove toxins from the body in form of excretory waste.
There are many ways to include curry leaves in your diet but probably the  best way to get its benefits to the fullest is to add it to your diet.  You can sneak in a little bit of whole curry leaves, paste or powder to your food or a small leaf into your green tea.
(Reference:  Curry leaves (Murraya koenigii Linn. Sprengal)-a mircale plant)