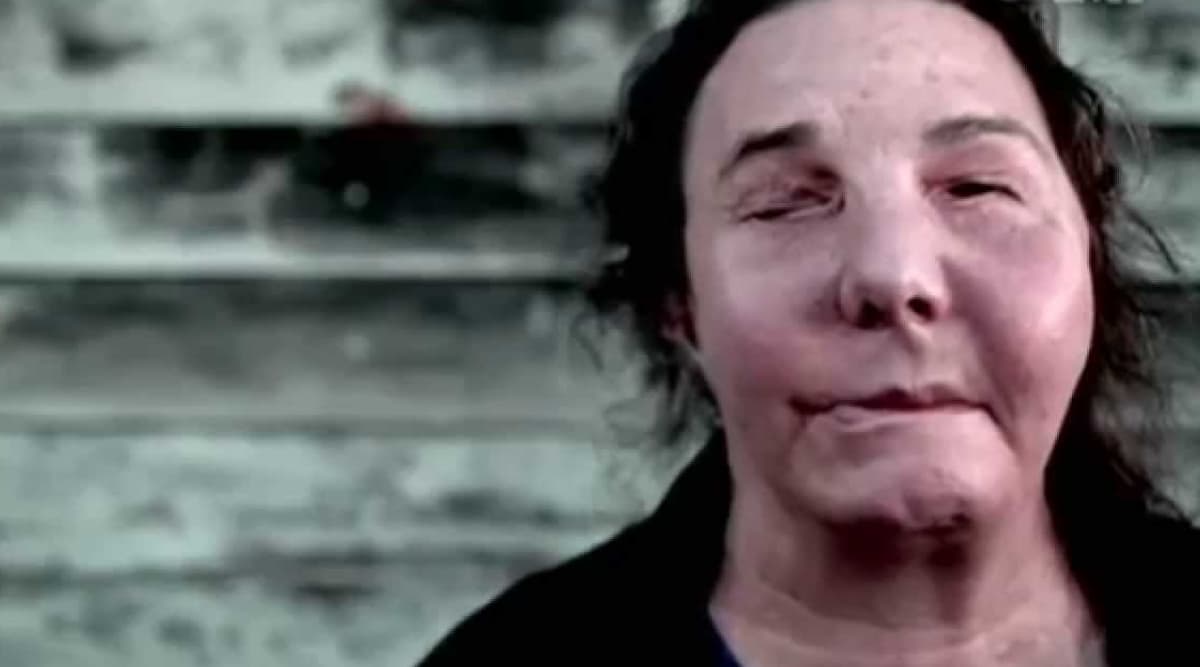 A face transplant recipient who was a victim of domestic violence is now facing a grim future. Six years after her life-changing surgery, Carmen Blandin Tarleton may have to look for a new donor since her facial tissues are showing signs of damage. According to the Associated Press, 80 percent of her body suffered burns and damage after her estranged husband attacked her in her house in 2007. He beat her with a baseball bat and splashed lye – a corrosive substance – on her body and face. The attack left her severely disfigured. Carmen lost her eyelids, upper lip and left ear. Heavily scarred and maimed by the attack, she considered a face transplant surgery in 2013 after she matched with a donor. The surgery was a success but six years later, doctors have been noticing signs of tissue rejection on the new face. Face Transplant Successfully Carried Out On 64-Year-Old Who Became The World's Oldest Recipient.
The New Hampshire resident, however, does not regret the face transplant. She told The Boston Globe, "I had such a low quality of life prior to my face transplant. Do I wish it had lasted 10 or 20 years? Of course."
After her face transplant in 2013, she faced multiple rejection episodes. But recently, the doctors noticed that some of the blood vessels on her face had shut down, stopping blood supply and causing tissues to die. If the problem persists, she may lose her donor face and may have to wait for a new one.
Carmen's Story (Watch Video):
The Risks of Face Transplant
Face transplant is a medical procedure that has been giving hopes to many victims of accidents, burns and animal attacks a new lease of life. It involves transplanting a deceased donor's face – which may include skin, muscles, nerves, blood vessels, bones, scalp, skull, chin and jaw – on the patient's face. Face Transplant: How Surgeons Graft A Dead Donor's Face On a Living Recipient In This Complicated Surgery.
As much as it can improve the patient's quality of life, many victims also have to be wary of the risks that come with it. The recipient's body can reject the new face, so he or she may have to take a steady supply of immunosuppresants to weaken immune reaction. Even if immediate risks such as bleeding, infection and slow wound healing are addressed, there's always a long-term risk of contracting cancer, kidney damage and heart diseases due to the immunosuppressant medications.
Last year, a man from France who recieved a face transplant also suffered from rejection eight years after his first surgery. Doctors say that transplant risks are quite common and there's always a chance of the body rejecting any organ.