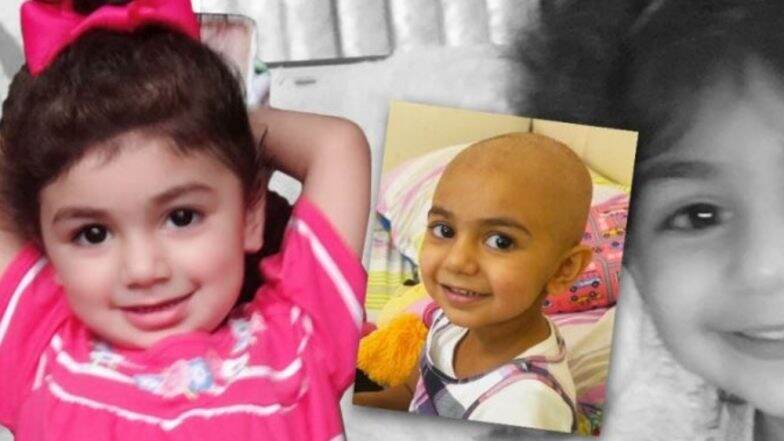 For 2-year-old Zainab from Miami, Florida battling an aggressive form of blood cancer, every second is precious. She made news in December when OneBlood, a not-for-profit organisation joined a worldwide hunt for a rare blood type for the toddler. She has been diagnosed with neuroblastoma, an aggressive form of blood cancer, and is in need of bone marrow and blood transfusion urgently. The hunt is made even more complicated by the fact that she needs a specific type – either the A or O type from a person who is 100 percent Pakistani, Irani or Indian. The donor also needs to have a missing "Indian antigen." Little Girl Kissed By Pope Francis Miraculously Recovers From Brain Tumour.
The child's red blood cells don't have an antigen called Indian B. So the donor should have O or A blood type with the same missing antigen. Only the ones who are either of 100 percent Pakistani, Indian or Iranian origin can donate blood to Zainab, otherwise, her body may reject it. Both the donors' parents should belong to the same ethnicity. The donors who belong to the rare blood group should coordinate with OneBlood to ensure the other additional compatibility testing is performer before donation.
But statistically speaking, very few people have Indian B antigen missing from their blood, which makes finding a match virtually difficult if not impossible. O+ Blood More Prone to Bleeding? Here Are Some Other Surprising Facts About Type O Blood Group.
OneBlood is now working in tandem with other blood centres and the 59American Rare Donor Program to find a perfect blood match for Zainab. As of now, three donors have been located, one of whom is from the United Kingdom.
But locating the donors is not enough to save the little one's life. OneBlood mentions on their website that they may need additional donors since Zainab requires long-term blood support. OneBlood has been actively sharing Zainab's story in the hopes of finding donors for the little girl. Click here to donate blood for Zainab.
According to the Mayo Clinic, neuroblastoma is a type of cancer that develops out of immature nerve cells that are formed in many areas of the body. The cancer commonly affects children below the age of five. Doctors believe that the aggressive cells have been growing in Zainab's stomach for at least 10 years.
The girl's parents have reached out to people to come forward for donation, if their profiles match. As of OneBlood's December 3 release, more than 1,000 donors have been tested and three have been identified.