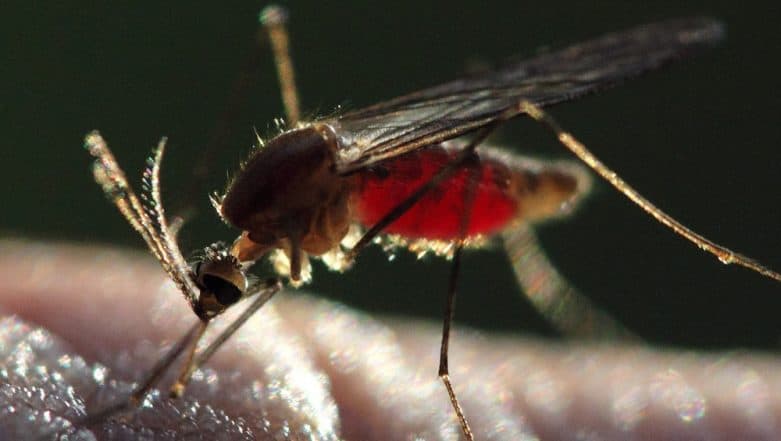 Madurai city, home to 40 species of mosquitoes, is in the midst of a contagion. According to a report in the Times of India, the mosquitoes in the Tamil Nadu city have evaded extinction by successfully adapting to the changing climatic conditions. Not only that; close to 100 litres of blood are being sucked out by the city mosquitoes on a daily basis in Madurai. The findings were presented at a national conference on "Emerging Trends in Entomology," held at the American College in Madurai.
Dr R Selvaraj Pandian, who is the former head of the department of zoology at the college, told TOI that urbanisation is at the root of the mosquito menace in the city. The mosquitoes in Madurai belonged to five genera – Aedes, Armigeres, Anopheles, Culex and Mansonia, responsible for diseases like dengue, chikungunya, Zika fever, yellow fever, filariasis, malaria, etc. World Malaria Report 2018: Odisha Best Performer! How India Improved Its Malaria Score This Year.
Interestingly, Dr Pandian said that transportation has played a big role in the spread of mosquitoes across the city. The bugs who can go without food for days have "travelled" to the corners of the city latching on to humans travelling in cars, buses and trains. National Dengue Day 2018: Causes, Symptoms, Diagnosis, Treatment & Prevention Against the Deadly Disease.
Mansonia mosquitoes, which breeds in aquatic plants, have adapted to living in the plants grown in artificial ponds and parks in Madurai.
A decade ago, said Dr Pandian, the researches recorded about 1000 mosquitoes biting a single person in certain infested areas in the city where people sleep in the open. In the other parts, a person experienced 100 bites a day.
The district malaria officer Dr John Victor downplayed the claims, saying that instances of malaria have come down in the city. He said that claims of 100 litres of blood being sucked are exaggerated.
The newspaper had reported of open drains, clogged channels and piling garbage in Madurai, which were serving as breeding spots for the mosquitoes. Residents who raised complaints about the growing mosquito problem told TOI that no steps have been taken by the authorities to contain the menace.
The residents suggested clearing the garbage out and desilting the clogged channels to disrupt mosquito breeding. But so far, no concrete steps have been taken.